Dcn Chuks Uzoka: "Jesus is the Lord of on KingsChat Web
"Jesus is the Lord of life; I can never be disadvantaged, because He is my Rock, my salvation, and my exceeding great reward! He's made my life beautiful, and I am His delight in the Salvation of souls everywhere! My commitment to the gospel is for all time!" Romans 10:15.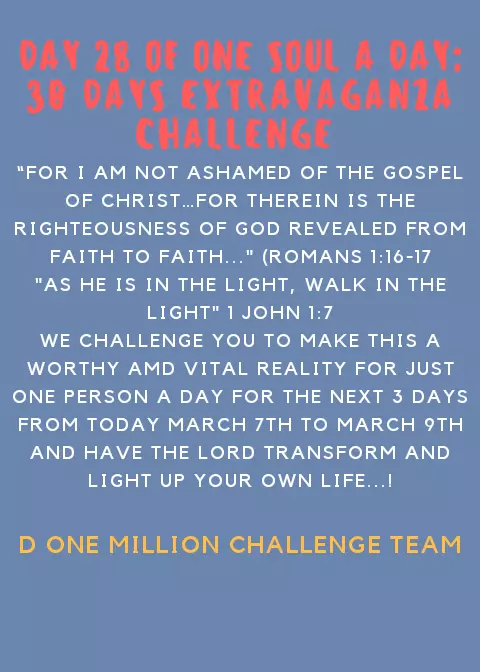 The demonstration of God's power and love #FIAWITHPSTRRUTH
Happy birthday Big mummy. I don't have enough words to express my joy. Beratiskulaga takaye friskishko satisa ebroski baratezeledegoya.. Mummy I love you. #Blwzonek
#TIEConUSA #CMDInTheUSA #FireInTheUSA > #FireInTheUK #FireInEurope 8 days left!!
Happy Birthday Pastor, more Grace and more Strength
Hello, we bring to you this day, a lifetime opportunity to experience the love of Christ in it's entirety and be eternally saved. Romans 5:17, receive God's abundance of grace for your Salvation today. Romans 10:10. The Lord will cream and beautify your life for His glory!