Osamede Benedicta: Glorrryyyy, its happening #TotalExperience #wmc on KingsChat Web
Glorrryyyy, its happening #TotalExperience #wmc #okumagbagroup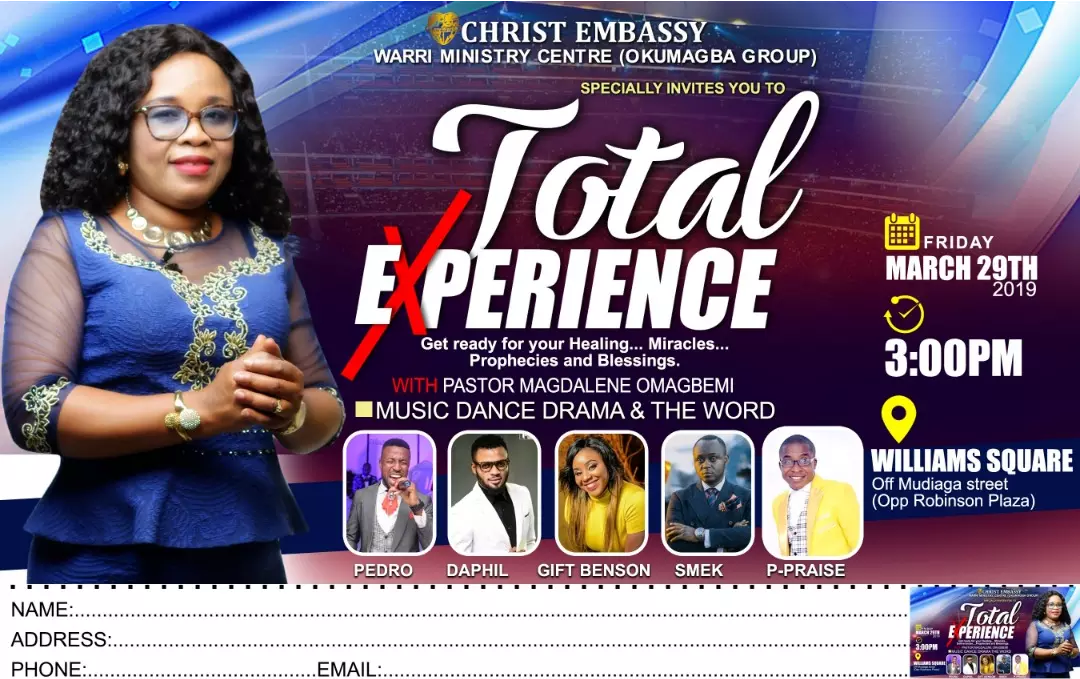 #TotalExperience #CEWMC #CEOkumagba #CEOlodi #PstMagdalene #SaveTheDate
It's 22 days to Night of Bliss Benin,GLORY TO GOD.
A time to connect with divinity. #TotalExperience #wmc #okumagbagroup
Happy Birthday my beloved Pastor John. You are such a great blessing to me and the brethren CE Pretoria. Thank you so much for your labour of love. God's Grace continue to abide with you. I love you very much. Enjoy your day.
#TotalExperience #CEWMC #CEOkumagbaGroup #CEOlodi #PstMagdalene #DontMissIt
#Totalexpirence #ceokumagbagroup #wmc