Affirmation Train: #AFFIRMATIONTRAIN 7TH MARCH. I affirm on KingsChat Web
#AFFIRMATIONTRAIN 7TH MARCH. I affirm that I am set on the path of success, glory, victory and divine destiny! I walk in preordained pathways, for predestination is at work in me! I am a success; I am immune to defeat and failure. I can never be disadvantaged because I am an associate of the Godkind; I manifest the excellence of the Spirit. The life of God in me makes me superior to the devil and all his works. The course of events in my life has been structured by God to bring Him glory, having established me to fulfil my destiny of Him! I live and walk by faith and not by sight; I am not moved by what I see, feel or hear; I am moved only by the Word of God! The Word is working mightily in me because I am a doer and not just a hearer. I am empowered by the Holy Spirit to impact my world for Jesus Christ through the power of God's Word and the Spirit working effectually in me. I am rightly positioned today, in God's place of opportunity for me. Wisdom guides me and moves me from within to take the right steps that are consistent with God's purpose and calling for my life. I will never lose my way; for God is at work in me, both to will and to do His good pleasure. Blessed be God. SPEAK IN OTHER TONGUES NOW • Be bold to say the same things that God has said concerning you in His Word. That is what takes you beyond salvation, to enjoy the benefits of salvation ~ Pastor Chris Oyakhilome. You can now reach us on: • info@affirmation-train.org • www.affirmation-train.org God bless you. #love #prayer #spirit #full #wonders #christianity #despitefully #hurt #enemies #eyeforeye #wrongfully #persecute #winningways #light #Signs #illuminate #shine #brightly #gospel #favourite #seasons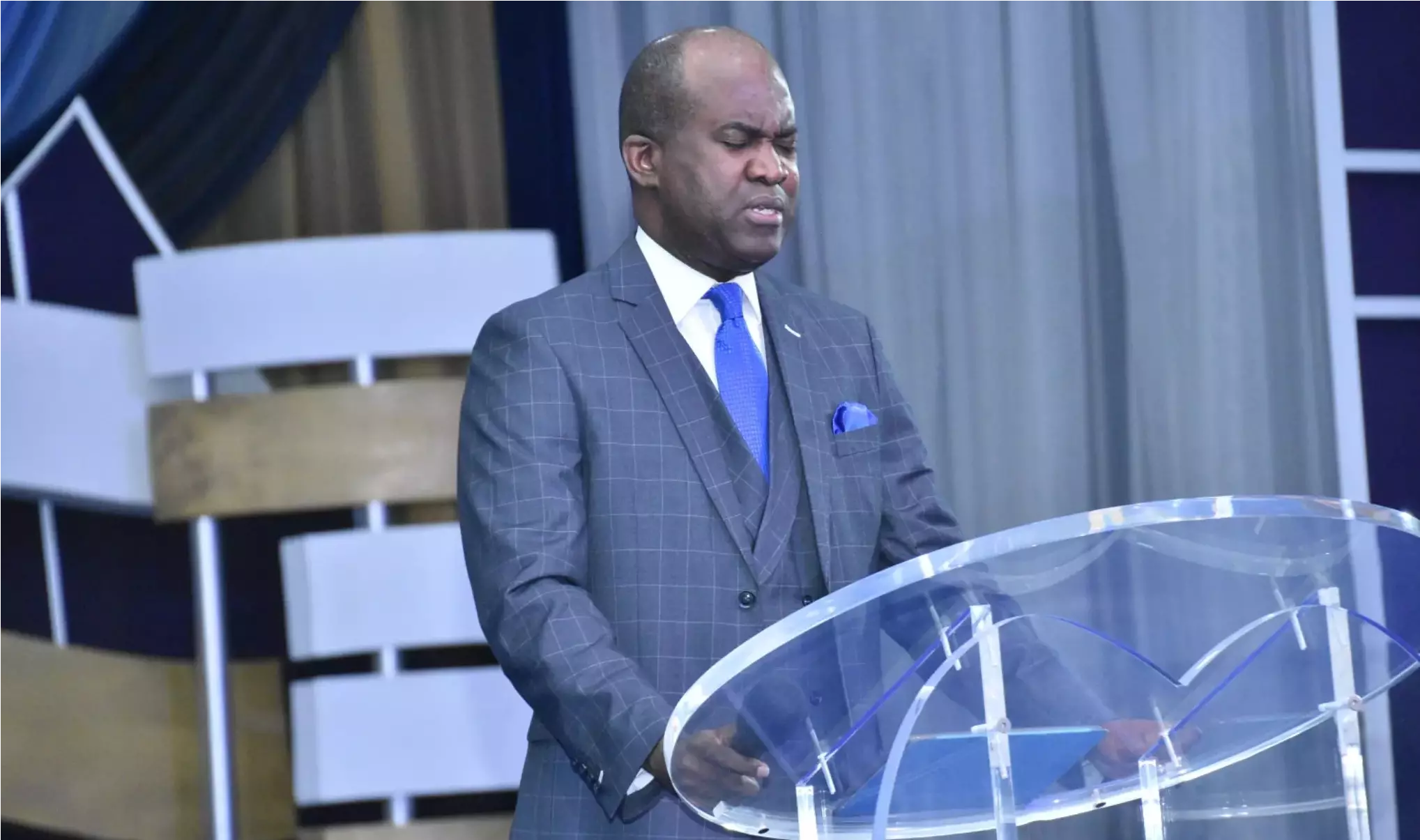 Join @icm4c in praying for the needy http://bit.ly/2H09IFf
#Sowetomiraclecrusade #SAZONE1 #CEKlipfontein The blind will see ,the lame will walk it's going to be exceptional .
Celebrating Sis Joksyslim😁 My friend since college! Your presence in any team is priceless ! Tx for making your house available to the brethren everytime the ministry held prgs at the National Stadium! It helped us receive the msg uniquely; I am still grateful&I love u so much😍
Happy birthday to a Consummate Partner, Brother Testimony Kahky! You are indeed a blessing to the LoveWorld Nation. You are an illuminator, shining everywhere. Thank you for all you do in Warri Ministry Center. More grace in this year of Light. Enjoy your life! I love you!
Happy Birthday Pastor Gbemi I love you so much. Thank you for not giving up on me. My path today in ministry is as a result of your prayers for me. I love and appreciate you always. Happy birthday Ma😘😘 @pastorgbemi @pstgbemi
Happy Birthday to a very Special person... The one and only Sis Obi... You are soooo beautiful, thank you for being you. You are blessed..... You are shining.
https://pastorchrislive.org/followpastorchris/Cemidwestzone
#AFFIRMATIONTRAIN 7TH MARCH. I affirm that I am set on the path of success, glory, victory and divine destiny! I walk in preordained pathways, for predestination is at work in me! I am a success; I am immune to defeat and failure. I can never be disadvantaged because I am an associate of the Godkind; I manifest the excellence of the Spirit. The life of God in me makes me superior to the devil and all his works. The course of events in my life has been structured by God to bring Him glory, having established me to fulfil my destiny of Him! I live and walk by faith and not by sight; I am not moved by what I see, feel or hear; I am moved only by the Word of God! The Word is working mightily in me because I am a doer and not just a hearer. I am empowered by the Holy Spirit to impact my world for Jesus Christ through the power of God's Word and the Spirit working effectually in me. I am rightly positioned today, in God's place of opportunity for me. Wisdom guides me and moves me from within to take the right steps that are consistent with God's purpose and calling for my life. I will never lose my way; for God is at work in me, both to will and to do His good pleasure. Blessed be God. SPEAK IN OTHER TONGUES NOW • Be bold to say the same things that God has said concerning you in His Word. That is what takes you beyond salvation, to enjoy the benefits of salvation ~ Pastor Chris Oyakhilome. You can now reach us on: • info@affirmation-train.org • www.affirmation-train.org God bless you. #love #prayer #spirit #full #wonders #christianity #despitefully #hurt #enemies #eyeforeye #wrongfully #persecute #winningways #light #Signs #illuminate #shine #brightly #gospel #favourite #seasons
Let's do something Amazing you and I. Let's sponsor someone's Matric dance this year by helping me donate dresses, shoes and accessories and I will do the makeover for free; Makeup, nails and eyelashes. Let's put a smile on someone Special this year and spread the word.