Guillienne Favour : Celebrating a passionate follower of on KingsChat Web
Celebrating a passionate follower of Christ and our Man of God Pastor Chris. MA thank you for standing out against all odds. Take possession of those things you specially desire as you celebrate your new age. #ewcavz4 #cebamenda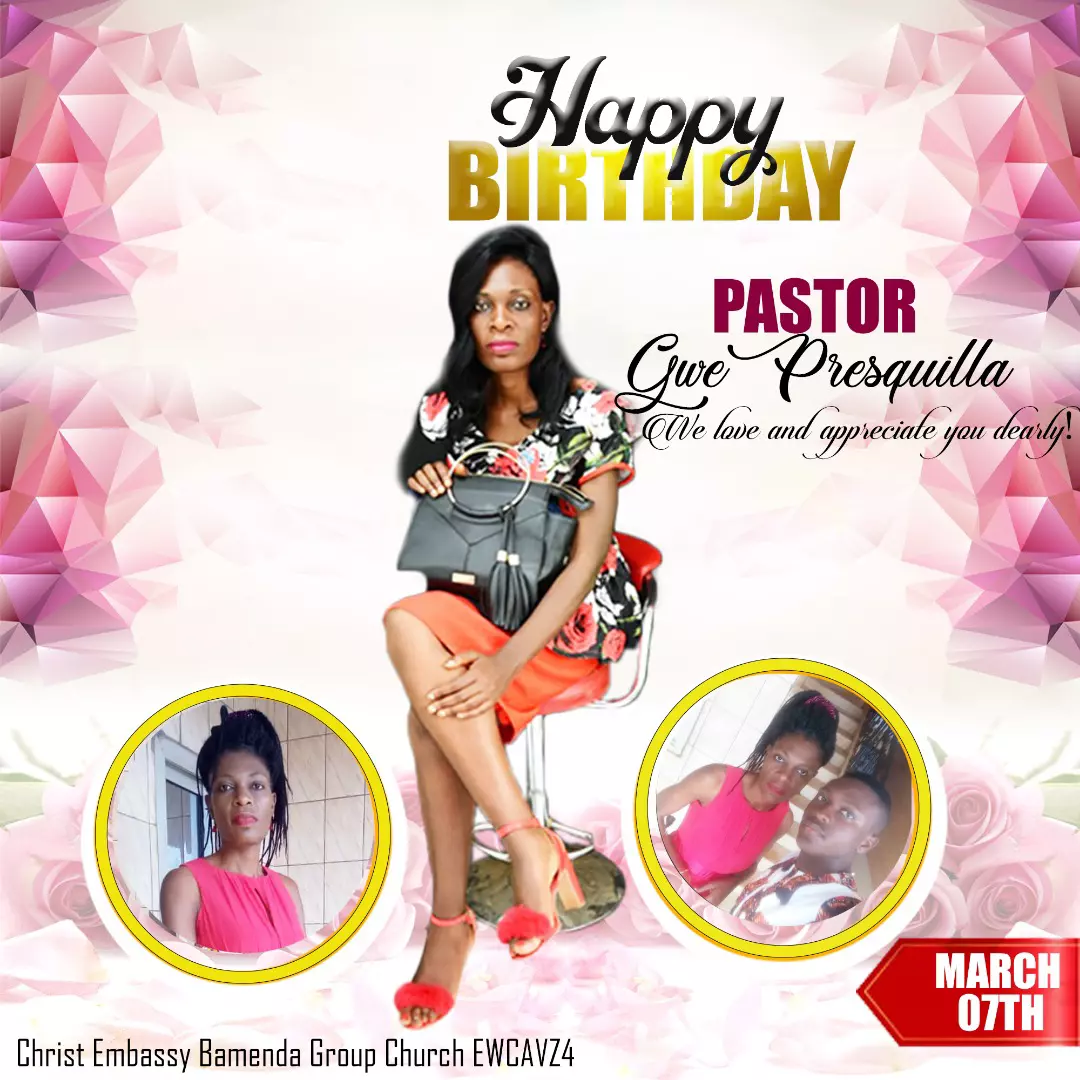 TWO MORE DAYS!! Still celebrating and waiting to celebrate It's our father's birthday on 9th March. You are invited to our services on Sunday #ilovepastorPat #ukzone2 #BLWMiltonkeynes #Trailblazers
My Pastor Crush, Pastor Princess Pearl. I love you ma
Happy Birthday Dearest Sis Eji, so sweet, kind, calm, firm, helpful, loving, full of grace, glory, beauty and strength. Your light shines ever so brightly. And of your grace, glory and honor, there shall be no end. I love you so dearly.
Happyyy Birthdayyyyy Bro Alan🎂🎊🎊🎂 The Lord has made a point of reference. We celebrate and thank God for investing so much in you. Kings shall come to your light. Keep shining brighter and brighter #CESCARBOROUGHGROUP #CESCARBOROUGH #celebratingalight
It's a Time of refreshing in God's presence. Don't plan to miss this. Bring your vessels not a few.