Benedict Oseghale: #CELAGZONE2 #NOBSL I am super on KingsChat Web
#CELAGZONE2 #NOBSL I am super excited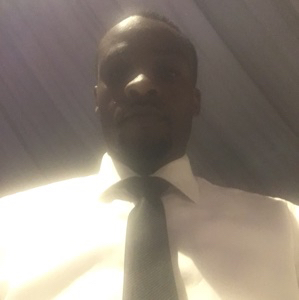 Godwin Uke.
commented:
I have always been there from inception. I don't leave the same way I came. I am coming for this year's bigger and better than I was last year. I am coming expectant and I will sure lambano that which God has in stock for me. I am coning with hungry souls as well and I declare that their expectations will be met and and exceeded in Jesus name. Amen
HAPPY SUNDAY FAMILY😊 Speak up for those who cannot speak for themselves, for the rights of all who are destitute. Speak up and judge fairly; defend the rights of the poor and needy. — Proverbs 31:8-9 One important way to speak on their behalf is by joining the "PRAYING FOR THE NEEDY" network. Register today ➡️  bit.ly/2H09lFf  ...as we pray every Friday for 15mins at the following prayer times. ➡️8PM GMT +1 ➡️2PM  EST  ➡️9PM SAST ➡️6AM AED #EndChildpovertynow #EveryChildisyourChild
#NOBSL #Celagoszone2 #,A season of transformation
#NOBSL #celagzonew It will be a glorious time in God's presence
Wow! It's Night of Bliss Special .My expectations is high for night of bliss special 2019 because it's gonna be awesome, the blind will see ,the lame will work. It's going to be an unforgettable experience gloryyyyyyyy. #NOBSL #celagoszone2
#NOBSL#CELAGOSZONE2 IS HERE AGAIN NEXT WEEK FRIDAY. THERE SHALL BE DIVERSE MIRICLES GLORY!
Its here already! #nobsl #celagzone2
#NOBSL The unexpected, the unthinkable and the unimaginable is about to happen in Night of bliss special lagos
We will be there and we are taking people with us. Halleluyah. #NOBSL #celagoszone2