Affirmation Train: #AFFIRMATIONTRAIN 12TH MARCH. I affirm on KingsChat Web
#AFFIRMATIONTRAIN 12TH MARCH. I affirm that the Lord is my Shepherd; therefore, I do not lack. I walk daily in the light of my inheritance, for I am the seed of Abraham; I have access to wealth untold. I am in God's place for my life. My spirit is flooded with the light of God's Word, and I see and apprehend what belongs to me by faith. I live in divine health and abundance; enjoying success and victory every day. I know who I am! I may be in this world but I am not of the world. I am from above and my life is the supernatural life of God's Word. I think, talk and do the Word, and I receive the results of the Word in my life today and always! My life is one of endless possibilities, angels are charged to minister on my behalf! I recognize their presence with me today and commission them to go forth and cause the blessings and benefits of salvation that the Father had ordained for me to experience today to reach me by free course, without hindrance. Hallelujah. I go out with joy, and I am led forth with peace. The mountains and hills break forth before me in singing, and all the trees of the field clap their hands. Blessed be God. Hallelujah. SPEAK IN OTHER TONGUES NOW • Be bold to say the same things that God has said concerning you in His Word. That is what takes you beyond salvation, to enjoy the benefits of salvation ~ Pastor Chris Oyakhilome. You can now reach us on: • info@affirmation-train.org • www.affirmation-train.org God bless you. #knowledge #wisdom #understanding #faith #blessings #frame #joy #yourworld #talk #insight #meditate #inspiration #peace #gladness #speed #enthroned #prosperous #make #yourway #mercy #goodness #victories #soundmind #wordalive #talkingsession #Affirmationtrain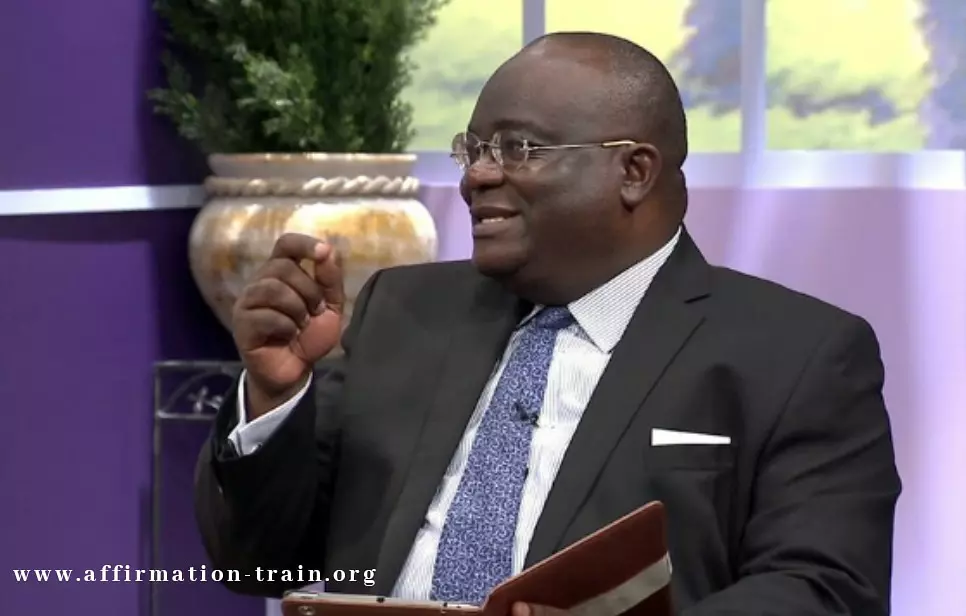 When God touches you, you will know the difference. 🇨🇦 #CECANADA #CEBRAMPTONEAST #SUPERSUNDAY #THEDAYOFHISPOWER
Happy Birthday Pastor Sir! Thank you for investing God's word in my life. Today i am better in life because of your teaching. Love you dad.
#SINGTOTHELORDWASASUCCESS #SILUKOMODEL #CEMIDWESTZONE
SOMETHING BIG IS INDEED COMING TO NIFOR!! ON THE 29TH MARCH 2019 IT GOING TO BE NIGHT OF BLISS NIFOR WITH PASTOR MARY OWASE #NIGHTOFBLISSNIFOR #NOBWITHPMO #CEMIDWESTZONE
The Zonal Church loves Freedom Park Soweto💕💕🇿🇦💕 #SowetoMiracleCrusade #CESAZone1 #CERANDBURG
Gatehead are you readddyyyyy? #loveworldukzone4 #ukzone4
Special thank you to the Highly Esteemed Pastor Tuokpe Edun and the passionate partners of Christ Embassy Jos for giving towards the 2019 Healing school Autumn session; your gift of love is changing lives all around the world. Through your joyous and continued participation, in prayers and giving, new seasons of divine healing and health will be birthed and glorious testimony of the supernatural will abound, Hallelujah! We declare that you will continually experience the dominion of the word in your life, with ever-increasing favour divine health and blessings in Jesus name, Amen. #CEJos #NCVZ1
#AFFIRMATIONTRAIN 12TH MARCH. I affirm that the Lord is my Shepherd; therefore, I do not lack. I walk daily in the light of my inheritance, for I am the seed of Abraham; I have access to wealth untold. I am in God's place for my life. My spirit is flooded with the light of God's Word, and I see and apprehend what belongs to me by faith. I live in divine health and abundance; enjoying success and victory every day. I know who I am! I may be in this world but I am not of the world. I am from above and my life is the supernatural life of God's Word. I think, talk and do the Word, and I receive the results of the Word in my life today and always! My life is one of endless possibilities, angels are charged to minister on my behalf! I recognize their presence with me today and commission them to go forth and cause the blessings and benefits of salvation that the Father had ordained for me to experience today to reach me by free course, without hindrance. Hallelujah. I go out with joy, and I am led forth with peace. The mountains and hills break forth before me in singing, and all the trees of the field clap their hands. Blessed be God. Hallelujah. SPEAK IN OTHER TONGUES NOW • Be bold to say the same things that God has said concerning you in His Word. That is what takes you beyond salvation, to enjoy the benefits of salvation ~ Pastor Chris Oyakhilome. You can now reach us on: • info@affirmation-train.org • www.affirmation-train.org God bless you. #knowledge #wisdom #understanding #faith #blessings #frame #joy #yourworld #talk #insight #meditate #inspiration #peace #gladness #speed #enthroned #prosperous #make #yourway #mercy #goodness #victories #soundmind #wordalive #talkingsession #Affirmationtrain
I AM SO SO READY FOR FIA CRUSADE ON 23 MARCH #FIAwithPastorRuth #cebulawayomain #cesazone5
Still celebrating my highly Esteemed Zonal and Regional Pastor!!! I love you Sir.