Helen kim Oranugo: Updated her profile photo on KingsChat Web
Updated her profile photo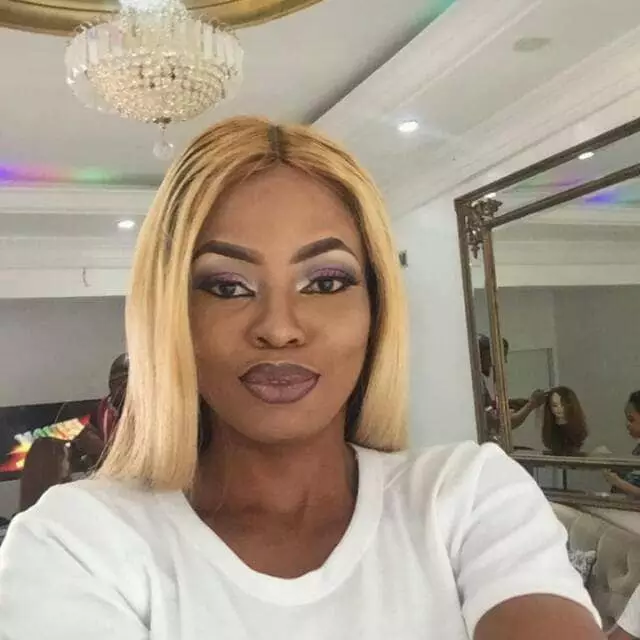 Christiana Nagbons
commented:
I am Christiana Nagbons from Cape town, but I am based in Dubai, wena. I'm an account manager working with Iprofit47option and Cex.io united kingdom we trade in Canada and we have been commission to inform the general public,and also I am a full time binary option investor here in Dubai, what do you do? Have you heard about binary option trade where you Make a lot of profits ? Eish that means you have been missing a lot because this is how a lot of people make money this days Do you know you can make up to R80000 in just 48hours of trading  ? Binary options is a simplified form of trading commodities much like forex trade,stock currencies, gold,bitcoins, etc. and it's a trade on change in exchange rate. if you invest your little money it will generates good wins and profit returned after (48hours trading) You can withdrawal all your profits. Well doing trade is extremely profitable when using the right techniques and strategies well with as low as r3000 you can make up to r33,000, in just 48hours r4000 to get r44000,r5000 to get r55000,r6000 to get r65000, r7000 to get r77000, r8000 to get r80000,r9000 to get r120,000, r10,000 to get r200,000 within 48hours of trading You invest depending on the type of profit you like to make Everything is secured with guaranteed withdrawals and 100%sure payout, after 48hours of trading you can make your withdrawal, if you invest today you will make your withdrawal just 48hours guaranteed trading It's an online trading that requires an expert trader to trade for you and make you good profits weekly while he takes 10%of management fees on any withdrawal you make and after seven days of trading you can make your withdrawal, if you invest today you will make your withdrawal next week, it's a seven days guaranteed trading If you are interested kindly inbox me I will teach you and guide you through the registration process and how to start trading and earning. I will really appreciate both of us working together as team in your country.
You are the reason for the season
MerryChristmas and Happy New Year
Merry Christmas pastor sir,pastor ma and to the whole family.
Prayer at 12noon and 10pm (Local/GMT) - Wed Dec 26 "For unto us a child is born, unto us a son is given: and the government shall be upon his shoulder: and his name shall be called Wonderful, Counsellor, The mighty God, The everlasting Father, The Prince of Peace. Of the increase of his government and peace there shall be no end, upon the throne of David, and upon his kingdom, to order it, and to establish it with judgment and with justice from henceforth even for ever. The zeal of the Lord of hosts will perform this". For 15min at 12noon and 10pm (Local/GMT), we'll worship the Lord profusely, in appreciation of the life He gave us in Christ - eternal life. Now we're one with Him, in an inseparable union, commissioned to save and preserve lives. Glory, hallelujah! Our Global New Year's Eve Service holds December 31st, and will be streamed live in all our churches; the Loveworld Networks and Web/Mobile platforms; and, on major satellite, terrestrial and local TV and radio stations around the world. Make sure you participate, and invite others to join you too, as we pray, worship together and usher in 2019 with the Word in faith and the Holy Spirit. Remember to attend the midweek service today in church onsite or online. God bless you.
Still in Thanksgiving mood, Am thanking God for my loving and exceptional Virtual zonal pastor,PST.DIPO FISO and his amiable wife. I love u!
Merry Christmas and a Glorious 2019 everyone!!!😊😊😁