PST Strong Daniah: Its sure going to be on KingsChat Web
Its sure going to be an unforgettable experience with the Holy Ghost, as The power will be available to save, heal and deliver. Glory hallelujah.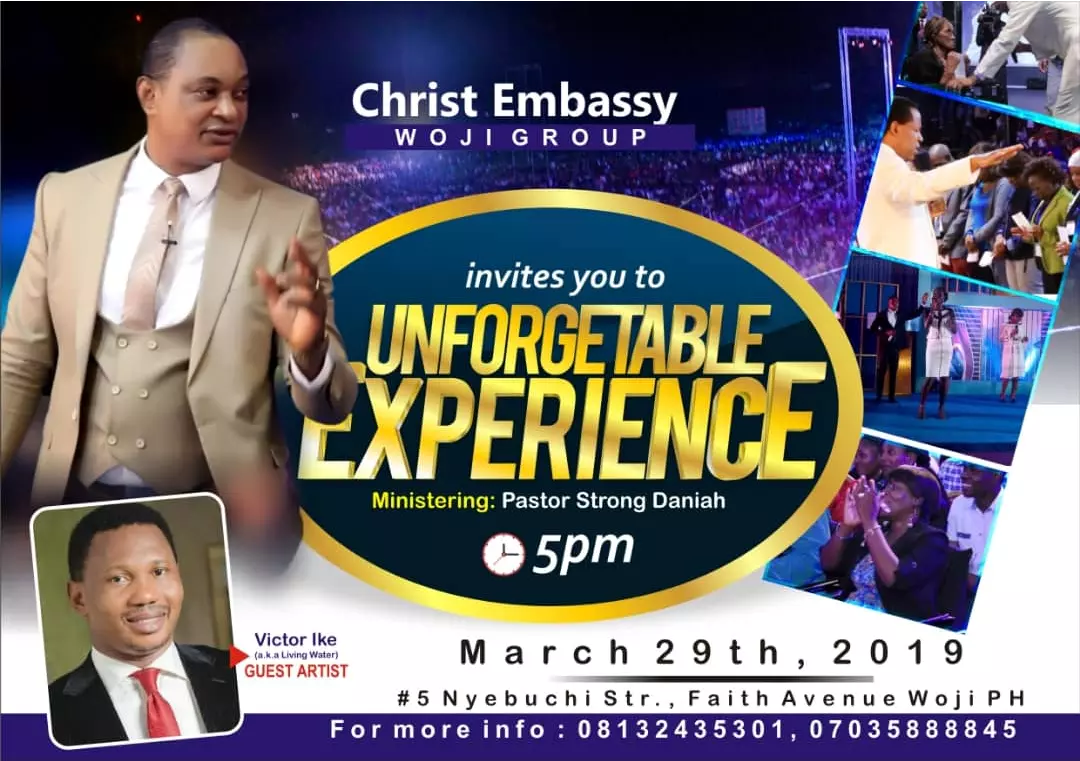 CLICK ON LINK TO REGISTER https://form.myjotform.com/90652988267574 ₦10,000--₦20,000 09020200906 ₦40,000--₦80,000 ₦50,000--₦100,000 ₦100,000--₦200,000 ₦200,000--₦400,000 https://chat.whatsapp.com/H1DacL0sA3e1HlJe77Izq6 NOTE👉 we credit your account after 45min of donation
#TGOHPCAN #CecalgaryGroup #CecalgaryNE
WHAT A NIGHT! WHAT AN IMPARTATION! WHAT A GRACE! THESE ONES HAVE BEEN TURNED INTO ANOTHER MEN / WOMEN AND THEIR LIVES AND MINISTRY WILL NEVER REMAIN THE SAME. WATCH OUT WORLD...WE ARE COMING.
✨ CELEBRATING OUR DEAR ESTEEMED RHAPSODY LUMINARIES ✨ PLATINUM CATEGORY 🌟Deacon Martins & Sister Eyiuwa Oyakhilome 🌟Brother Cyril & Deaconess Cynthia Areghan 🌟Bro Cyril Ogude GOLD CATEGORY 🌟Brother Ilum & Sister Chidinma Agbai 🌟Deaconess (Prof.) Mildred Amakiri Thank you for sponsoring the Rhapsody of Realities Commemorative Cover Edition. #RhapsodyLuminaries #CEPHZONE3
My CMD is too FIRE!!!🔥🔥🔥 #TIEConUSA #fireintheusa #cmdintheusa
SEND US AROUND THE WORLD WITH THE NEWS OF YOUR SAVING POWER AND YOUR ETERNAL PLAN FOR MANKIND... WE HAVE BEEN EMPOWERED TO GO IN CHRIST EMBASSY ABUJA ZONE THROUGH THE MINISTRY OF THE WORD AND THE DISTRIBUTION OF THE SPIRIT AT ITPLC.
#TGOHPCAN #CecalgaryGroup #CecalgaryNE Get ready!!!! Yaaaaay