Is yet another great day today & we have the opportunity to celebrate you Esteemed Pastor Fred sir. May the words of the Lord continue to abide with you and your family in this year of light as you keep possessing your possessions. Happy birthday, pastor. I love you so much sir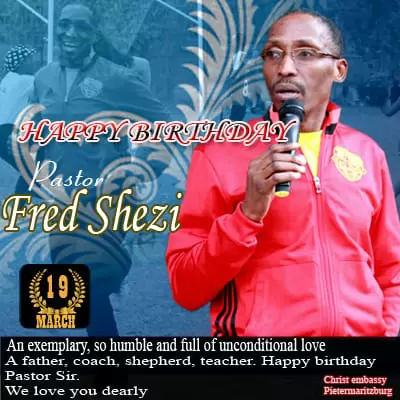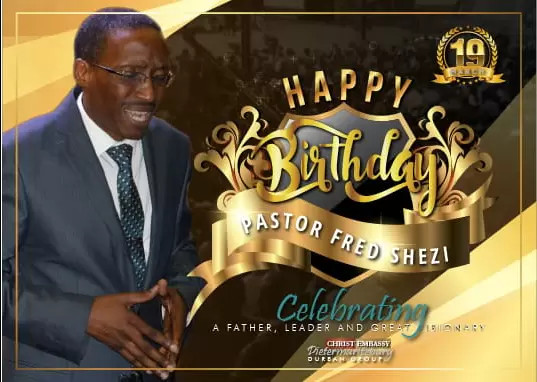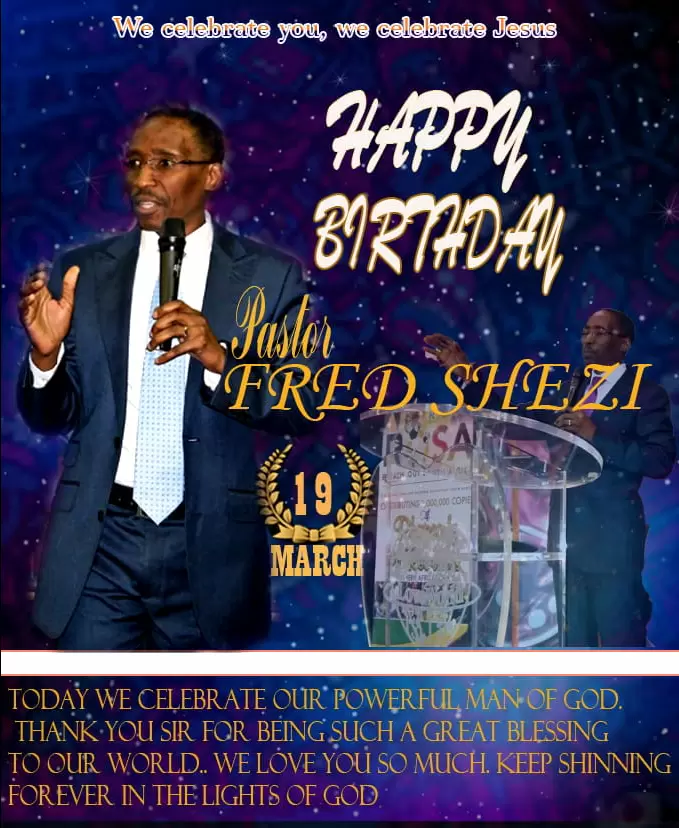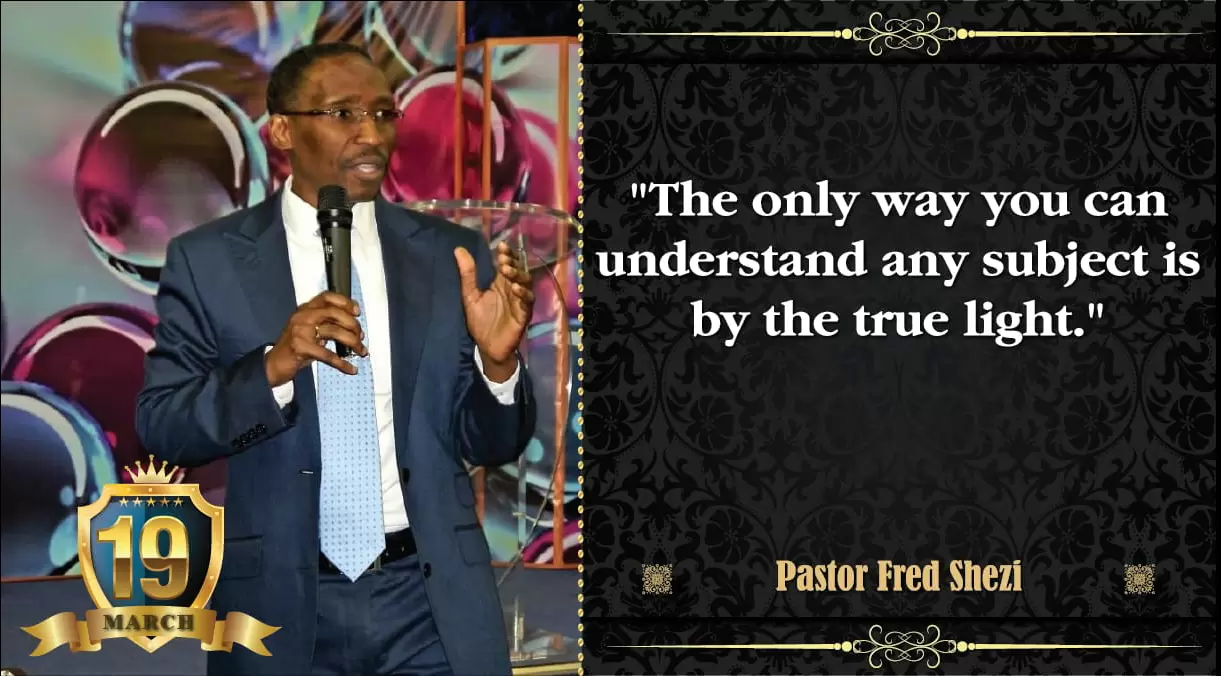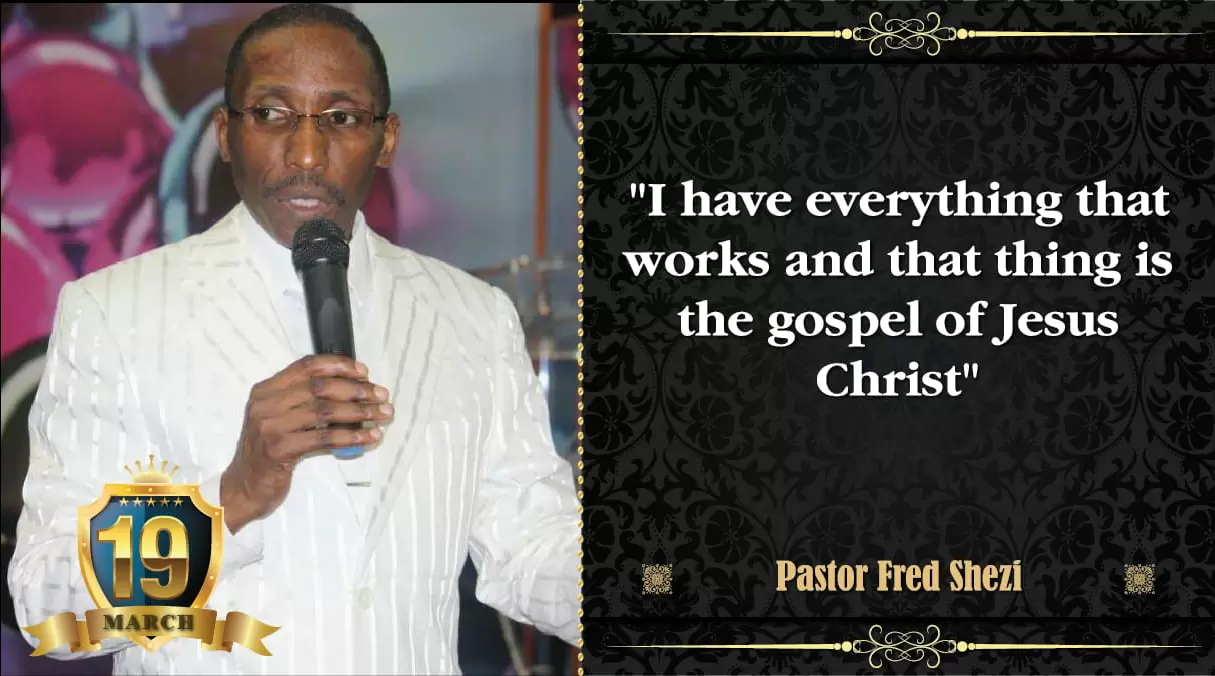 Don Nicholas Onyedikachi
commented:
Amen thank you so much pastor sir you are the best... I love you so dearly man of God
Philile Kumalo
commented:
Celebrating God's Grace Happy birthday Pastor Sir
Pastor Fred Shezi
commented:
You: Good greetings Bro Don, oh, I am so blessed to receive from you best wishes for my birthday. Thank you for such powerful words you are sowing as seeds into my life, surely thay have the capacity to produce after their own kind. I love you and wishing you all the best from our Lord Jesus Christ.
HAPPY WEDDING ANNIVERSARY TO DEACON TRUST AND SISTER ALICE SHONE! We celebrate your love and union! #cesazone1
Happy Birthday Pastor Sir, thank You so much for being an inspiration to me. #celebratingexcellence
https://www.kingsch.at/p/NUQ1K25
The Lord blesses you to be a blessing to someone else. That's who He is n that's what He makes of you, A BLESSING!! #Sundayservice #lwsouthampton #ukzone2 #dcnuzezi
Celebrating Greatness a true soldier in the Loveworld Army. Thank you for many years of friendship. Lots of love happy birthday Sir👑🍾🍦🎂🍰💃💃
#OngoingNow 7 Esprit De Duew @LoveworldRadioFrancophone Download CeTunes Mobile App from Google Play Store to listen via http://play.google.com/store/apps/details?id=org.lw.cetunes Reference Code 645973 Or log in through www.cetunes.org
It's the opening of cephzone1 bookshop.none like it anywhere come see for yourself
Passionate about the expansion of the gospel... #celebratingexcellence #blwchurchbenin1