Ptadzworld: Happy Birthday dear Pastor Becca! on KingsChat Web
Happy Birthday dear Pastor Becca! It's a joy to know and celebrate you this lovely Mothers Day! I celebrate your steadfastness, love and devotion to our Christ, Man Of God Pastor Chris and our Loveworld Nation. Have a glorious year of Lights! I love you dearly!❤🤗🔥💥🙌🙏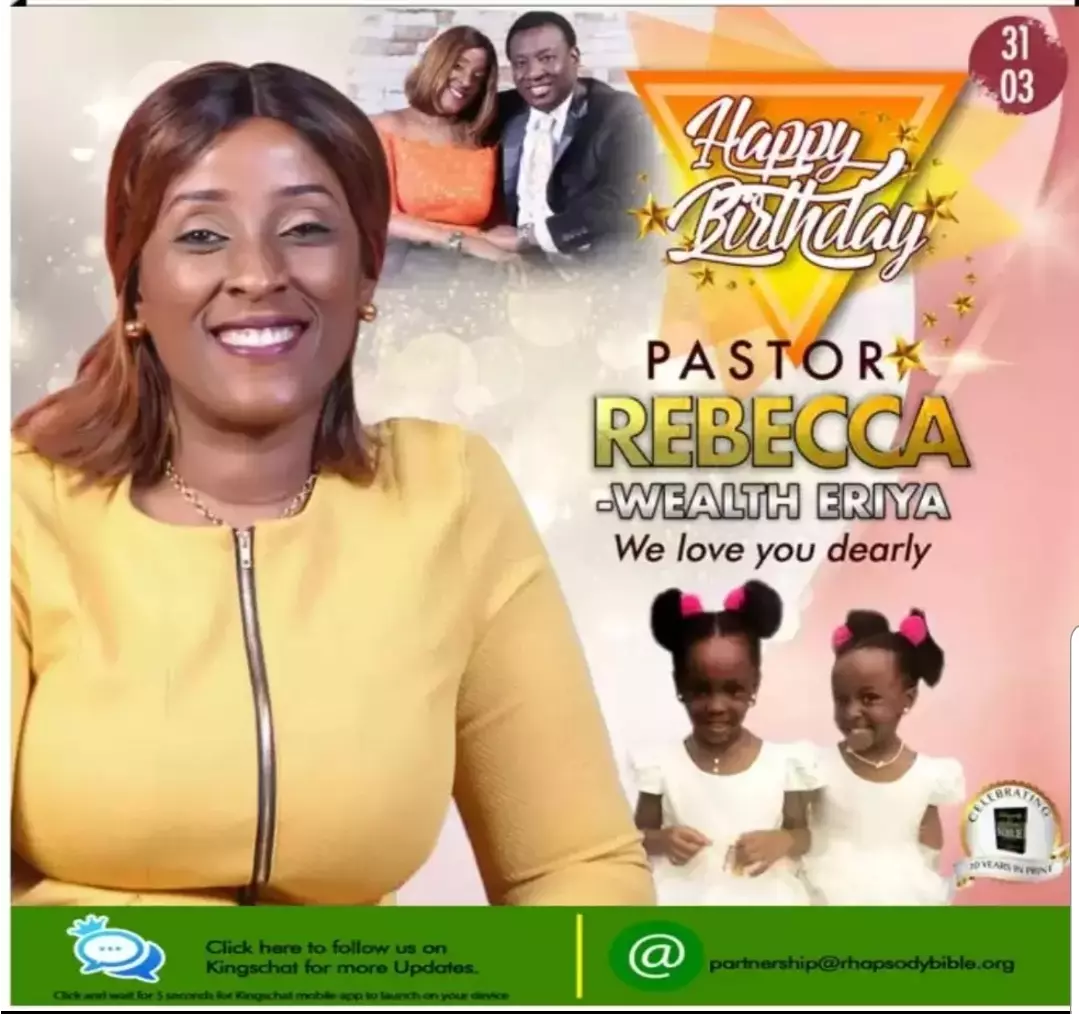 I live in victory #gylf #ieyc2019 #gylf #ieyc2019 #gylf #ieyc2019 #gylf #ieyc2019 #cekenyazone #gylf #ieyc2019 #gylf #ieyc2019 #gylf #gylf
I live in victory #gylf #ieyc2019 #gylf #ieyc2019 #gylf #ieyc2019 #gylf #ieyc2019 #cekenyazone #gylf #ieyc2019 #gylf #ieyc2019 #gylf #gylf
I live in victory #gylf #ieyc2019 #gylf #ieyc2019 #gylf #ieyc2019 #gylf #ieyc2019 #cekenyazone #gylf #ieyc2019 #gylf #ieyc2019 #gylf #gylf
I live in victory #gylf #ieyc2019 #gylf #ieyc2019 #gylf #ieyc2019 #gylf #ieyc2019 #cekenyazone #gylf #ieyc2019 #gylf #ieyc2019 #gylf #gylf
I live in victory #gylf #ieyc2019 #gylf #ieyc2019 #gylf #ieyc2019 #gylf #ieyc2019 #cekenyazone #gylf #ieyc2019 #gylf #ieyc2019 #gylf #gylf
14days of talking session 7times a day Day14 5th The wisdom of God is functioning in me, i know what to do in every situation. # month of possessing my possessions.
👏👏👏 CELL MINISTRY DAY Across Warri Ministry Centre Children's Church Enjoy the Photos gallery bellow👇🏻 #childrenschurchrocks #loveworldchildrenministry #warriministrycentre
Currently watching Sound Matter and Faith on Loveworldsat...it's not like I don't have my own copy, but there's this thing that happens to your Spirit when you listen to a message over and over again😎 #PastorChrisTeaching #Loveworldsat #LWZimZone
It's that time of the year again. Teens Glory of his presence happening April 19 and Saturday the 20th. It going to be L.I.T.