CELVZ: We thank God for a on KingsChat Web
We thank God for a Special day like this so we can rejoice and celebrate you today Dear Sister Angela Ademola, thank you for all you do for the master. We Love you so much. Happy Birthday.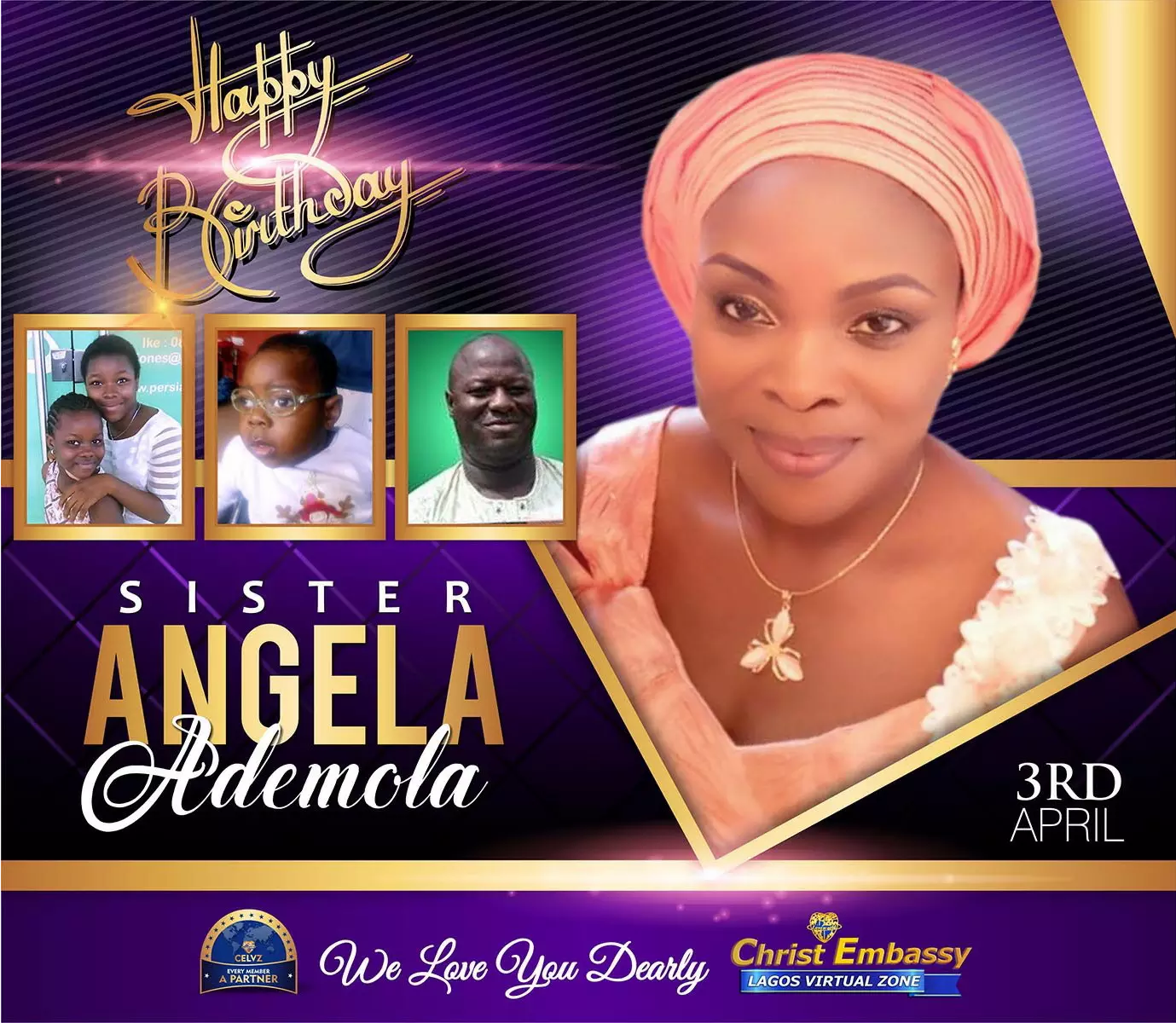 Zoe Osinachi Okorafor
commented:
Happy Birthday Sis. Angela. Thank you for all you do in the house of God. God bless you
THANK YOU CHRIST EMBASSY ABUJA MINISTRY CENTRE! For sponsoring copies of the Rhapsody Bible to Students at the ongoing Healing School Autumn Session. To participate, Click; http://rhapsodybible.org/biblebank-partnership Contact us for more information at; partnership@rhapsodybible.org United Kingdom: +44 1708 556 604 South Africa: +2783 538 3349 Nigeria: +234 817 198 7339. 1 Million Bibles, 1 Million Lives, 1 Million Smiles…a reality with you.
Happy birthday Pastor Becky. Thank you for being a tremendous blessing to me personally, to our region, and the Loveworld Nation. Always ready with a smile, diligent and gracious. I love you dearly.
Night of bliss ughelli everywhere you go. #nobughelli2019 #tlb #nsszone1
Upcoming Program Alert 📱 CE Lagos Zone 4 New Media Strategic Planning and Prayer Rally.. Date : Saturday 6th April Venue : CE Lagos Zone 4, Central Church Time : 2pm #NMSPPR2019 #CELZ4
Happy birthday dear Pst Elizabeth. Passionate and dynamic, there's always something to learn from you. Thank you for being a great blessing in the Loveworld Nation. I love you ❤️ #PEA0304
Celebration count down , Pastor Sir thank you so much for teaching me the word of God. #PastorT@50 #IloveU1by1 #CELusaka1 #ZambiaGroup #SAzone3
Wow wow wow. MamaJ's birthday today. Been with me for so long. Very loving, caring and dependable. May you continue to grow in Grace and in the knowledge of our Lord. Thank you for all your sacrifices in CE Kempton Park. Ke go rata kudu kudu. Mwaah!
Count up to Daddy's birthday continues #PastorT@50 #iloveu1by1 #Churchname #ZambiaGroup
Count down 💃💃💃💃 #PastorT@50 #iloveu1by1 #CElusaka1 #ZambiaGroup
Happy birthday to my dearest Sister and Friend. Your light shines everywhere. Much love 💖