Dear Brother Barnabas, May your light continue to shine brighter and brighter. May the Lord multiply His grace in your life, making you even more effective for His glory. I love you dearly. God bless you. HAPPY BIRTHDAY!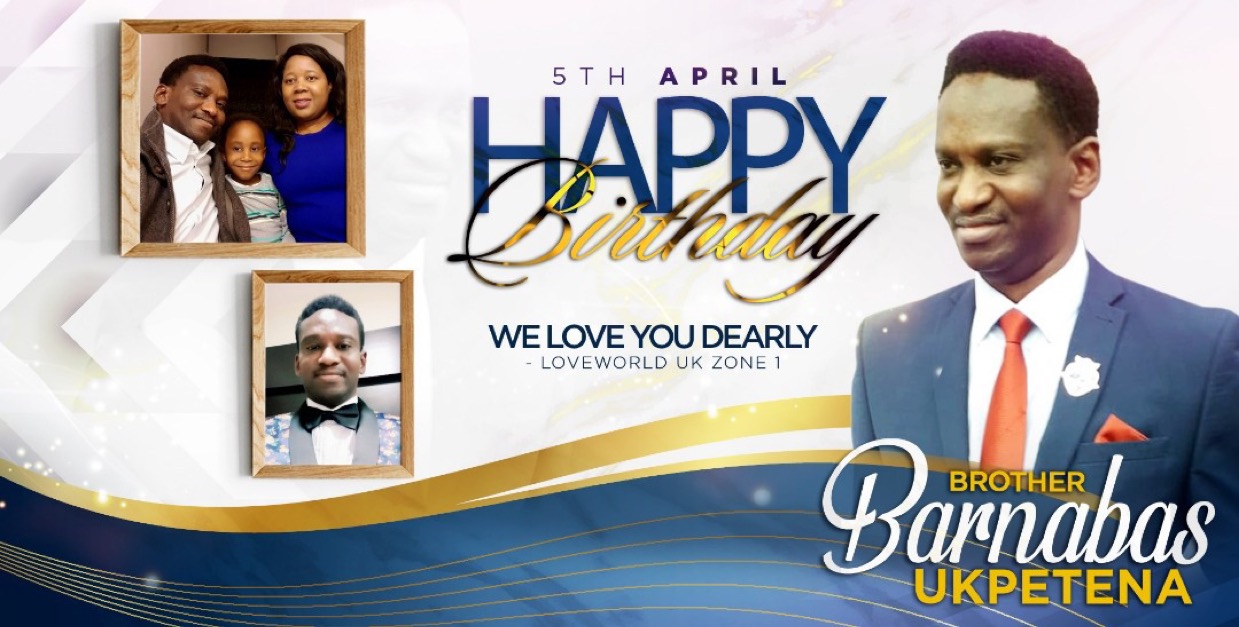 #BLW RADFORD KAREN
commented:
Happy birthday to a loving husband and dad. Praise and I love you lots. Have a great birthday
https://www.kingsch.at/p/eE5oc24
A happy birthday to my pastor, my mentor, my spiritual director, my teacher,my coach, my general I join the host of angels in celebrating you, happy birthday sir, happy birthday my super star No 1
HEARTY CONGRATULATIONS!!! Loveworld Radio congratulates the highly esteemed Pastor Emeka Eze and all the pastors and members of Christ Embassy Lagos Zone 2 on a most refreshing 'NIGHT OF BLISS SPECIAL' Lagos. Indeed, it was a Night to remember and we applaud you and all your members on this luminous feat!
HBD my Dcns Josephine, a helper of the war , a loving personality and a blessing to the body of Christ. Thanks for all you do for us in ministry. I love you
Happy Birthday to my Pastor, Boss and Supervisor, a detailed and excellent personality Eloquent in all things. Pastor I love you Sir
https://www.kingsch.at/p/cWZFRnd
HBD to our dear Dcn Kete, dependable, ever willing and ready to serve. Our God will forever remember & reward your labour of love.. keep abounding in the work of the Lord and it shall be a praise in the earth. I love you
Pastor thank you for teaching me a more excellent way of doing things and communication. Happy Birthday Sir!!!! #picmyadvantage #ceenugu1