Pastor Chris Digital Library: 💃💃💃🤗🤗🤗🤗Still Celebrating the PCL10in1 Champ on KingsChat Web
💃💃💃🤗🤗🤗🤗Still Celebrating the PCL10in1 Champions for March 👍🏽👍🏽👍🏽 ⭐️⭐️⭐️Congratulations Esteemed Pastor Joy Amenkhienan and CE PHZN3 for coming 4TH POSITION - Zonal Church Category..📣📣📣 Indeed your light shines everywhere ✨⭐️ LET'S DO IT AGAIN THIS APRIL!!!💃😌👍🏽✅ #pcl10in1march2019 #4thposition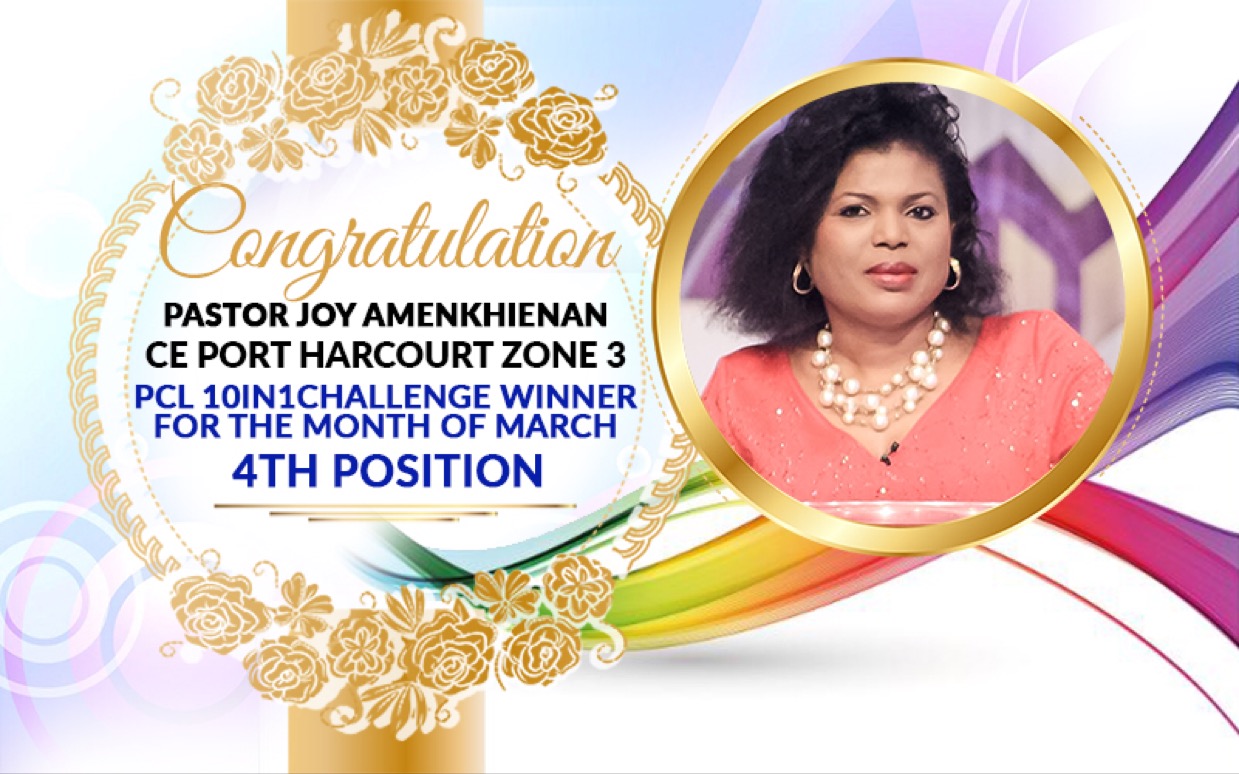 Adebayo Richard
commented:
*LAVITA RICCA INVESTMENT* *AVAILABLE PACKAGES* 10k to get 20k 15k to get 30k 20k to get 40k 25k to get 50k 30k to get 60k 50k to get 100k 60k to get 120k 200k to get 100k *Call/Whatsapp Mr Adebayo* +2348169098193
Ever ready for teen conference @lgzone1
Happy, HBD great deaconess of the most high. You are God's best and a very special gift. Your life will continually be a progressive manifestation of grace and excellence. Congratulations. We love you dearly.
💃💃💃🤗🤗🤗🤗Still Celebrating the PCL10in1 Champions for March 👍🏽👍🏽👍🏽 ⭐️⭐️⭐️Congratulations Esteemed Rev. Tom Amenkhienan and CE Abuja Ministry Centre for coming 3RD POSITION - Zonal Church Category..📣📣📣 Indeed your light shines everywhere ✨⭐️ LET'S DO IT AGAIN THIS APRIL!!!💃😌👍🏽✅ #pcl10in1march2019 #3rdposition
http://www.pastorchrislive.org/followpastorchris/cemidwestzone
News Alert: The April 2019 Edition of the Healing School magazine is out. Download your FREE copy TODAY! https://ethsch.org/Fi Remember to share link with friends and loved ones. Thanks #Healingschool #English
Taking nations for the Lord through the Teens world #celz1rocks #mtc2019 #celcc2excels
💃💃💃🤗🤗🤗🤗Still Celebrating the PCL10in1 Champions for March 👍🏽👍🏽👍🏽 ⭐️⭐️⭐️Congratulations Esteemed Pastor Deola Phillips and CE LZn 5 for coming 5TH POSITION - Zonal Church Category..📣📣📣 Indeed your light shines everywhere ✨⭐️ LET'S DO IT AGAIN THIS APRIL!!!💃😌👍🏽✅ #pcl10in1march2019 #5thposition
My heart is indicting a good matter #celz1rocks #mtc2019 #celcc2excels