Happy Birthday Esteemed Pastor Linda Okocha. Thank you for your valuable participation as an esteemed Facilitator in the Loveworld CGI, and your commiment to the vision of our Man of God for unstoppable Church Growth. We love you dearly #CGI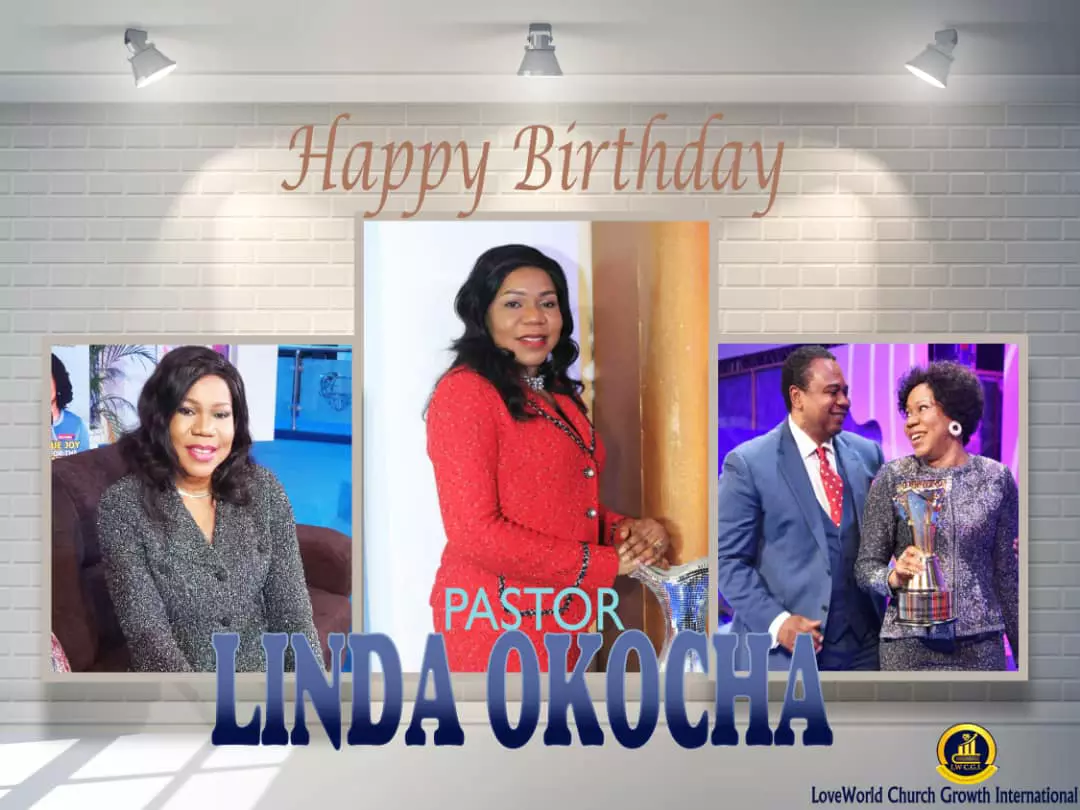 Happy birthday dear sis Esther. Thank you so much for all you do for the Lord.You are bless. Your light shines everywhere. Enjoy your new age.
The glory of God shines forth as the Man of God Pastor Dr Jide Owoyemi steps into the arena. #totalexperienceagbarhogroup #warriministrycentre #cewmcstmarys #teag
Happy birthday to my esteemed mummy , thank you for all that you do in our nation. Thank you for your dedication to LWPM. I love big......
HAPPY BIRTHDAY dear Pastor Linda. Your uniqueness is simply amazing. You are always so full of inspiration. Thank you for all that you do in our Nation and for our valued friendship. Of your influence there shall be no end. I love you
https://www.kingsch.at/p/Y1pEL05
It's just 8days to go! #lwl #blwunnharvest #blwzoneb
Tremendous Power made available @ d CALABAR MIRACLE CRUSADE PRAYER RALLY @ Calabar Stadium TODAY! CMC is here! #CMC #CalMC #TeamCalabarRocks
Wow!! Our God is Awesome , people fell under the anointing during the ministration and got their healings instantly. Glory!!! #getacquainted #ceokumagbagroup #WMC