Cesiluko: SUNDAY SERVICE WITH PASTOR IB on KingsChat Web
SUNDAY SERVICE WITH PASTOR IB #Photohighlights CESILUKO, MIDWEST ZONE FIRST QUARTER AWARDS 2019. Congratulations To All The Award's Winners! Your Light Shines Everywhere! Hallelujah!!! #CesilukoAwards #SundayServiceWithPastorIB #cemidwestzone #cesiluko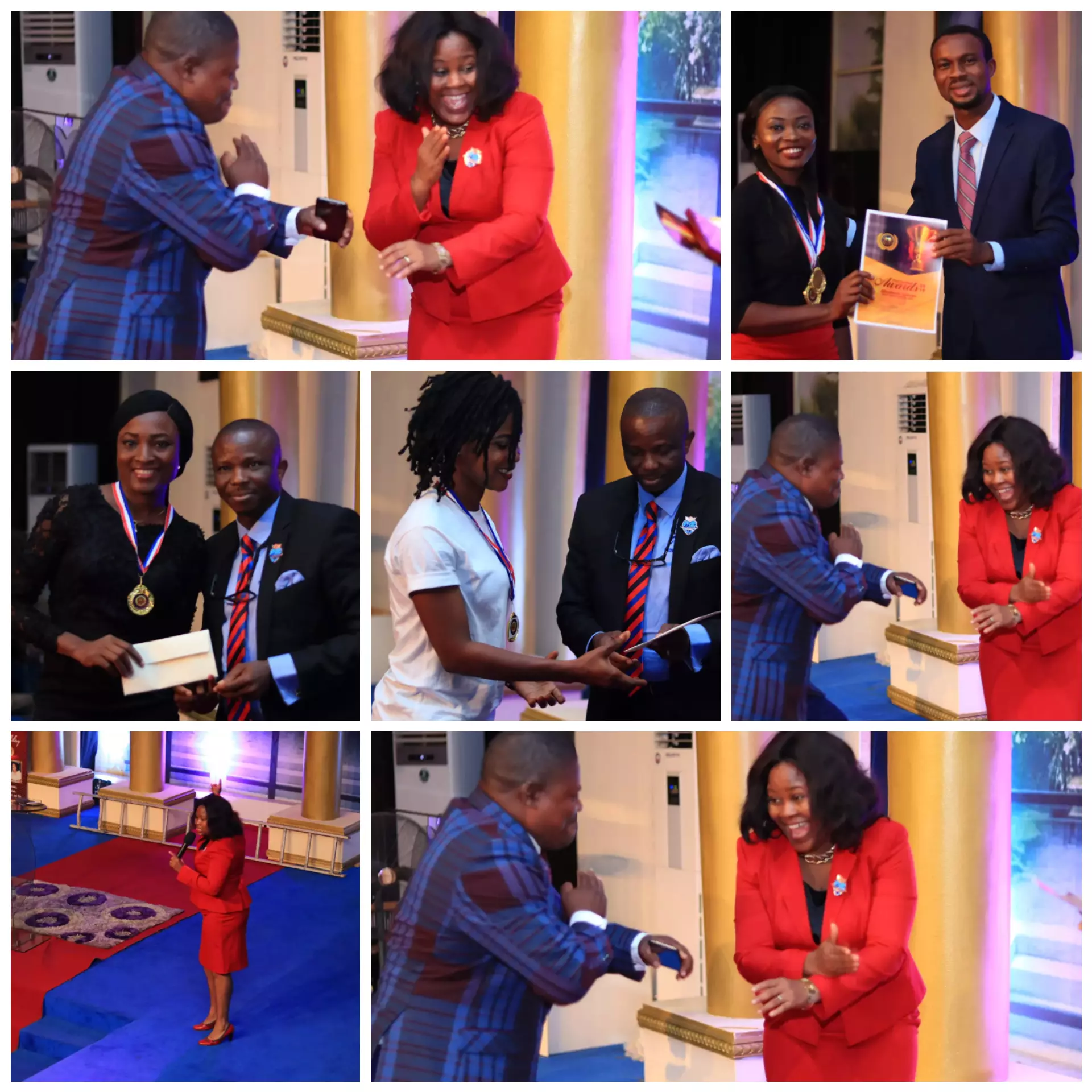 rapheal genekanwa
commented:
Wooww! What an inspiring and loaded service it was today. Thank you pastor ma
You are what God says you are, you have what He says that you have and you can do what God says you can do. Fear not, greatness is born in you. You were born to fly. Happy Happy Birthday @ntandoh
Happy birthday Pastor Thank you for the great work u r doing in UKZONE2. Thank you for ur passion and teachings of the Gospel of Jesus Christ, letting us know how important it is to live a life of a Christian. We appreciate u Sir and we love you. God bless you Sir
#ESSUK2Z4 #UK2Z4MOST #CEBARKING The glory of the latter house is here!
Greater is He that is in you than He that is in the World. You are born of God, you have His life and nature in you. You cannot fail. Happy special Birthday to you darling @ntandoh
A HIGH POINT OF THE MEETING WAS THE SALVATION CALL. OH!!! THE HEAVENS REJOICED MANY TIMES OVER AS SEVERAL CAME OUT TO GIVE THEIR HEARTS TO CHRIST. GLORY TO JESUS!!! #UNFORGETTABLEEXPERIENCE #BLWZONEG #GLOBALZONE #GREATNESS #CAMPUSMINISTRYROCKS
We had a outstanding launch at the CEAtlanta TAP launch. #ceatlanta #TAPlaunch #usaregion2 #TAPmember #TAPchurch #TAPambassador #TAPzone #TAPcorporate #lwteensministry