Affirmation Train: #TALKINGSESSION 15TH APRIL. KINDLY SAY on KingsChat Web
#TALKINGSESSION 15TH APRIL. KINDLY SAY THESE WORDS OUT LOUD. Dear Father, I recognize Your anointing on my life, and I declare that by reason of that anointing, I can do all things; I can change hopeless situations and manifest Your glory in any challenging situation. O, what a life of glory, dominion, and grace You've given me in Christ! I am living that life to the fullest. I know that my tomorrow is greater than my today because the path of the just is as a shining light that shines brighter and brighter unto the perfect day. I am confident to face anything that comes my way, because I know my victory is assured, in Jesus' Name. Amen. • Publish it everywhere; noise it abroad! In Christ, we've got something to shout about. Let's flood the airwaves, internet and print media with the reality of Christ. Speak in other tongues now. ~ Pastor Chris Oyakhilome. #april #leadership #direction #guidance #counsel #focus #affirmationtrain #divine #insight #talkingsession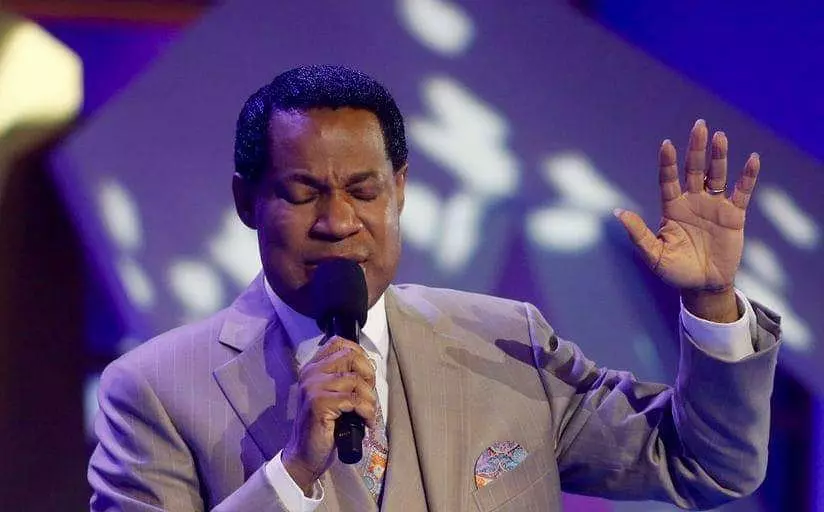 I am free from all disease and infirmity. I am healed; sickness will never again find a place in my body. I have the life of God in me through Christ Jesus. I refuse to let pain thrive in my body! I am strong because God strengthens me through Christ. Glory to God!
#prayingnow #gfmn_ibadan #ceibadan #ceibsouth
Words of power #celz3 #pro #ceemoore
Wow!!!! Just 4 days left! Have you registered? Here's the link: http://bit.ly/EasterExtravaganzaUK #ItsAnewDay #EasterSunday #EasterFriday #UKRegion2 #UKZone1 #programalert #easterextravaganza #TheSavior
#TALKINGSESSION 15TH APRIL. KINDLY SAY THESE WORDS OUT LOUD. Dear Father, I recognize Your anointing on my life, and I declare that by reason of that anointing, I can do all things; I can change hopeless situations and manifest Your glory in any challenging situation. O, what a life of glory, dominion, and grace You've given me in Christ! I am living that life to the fullest. I know that my tomorrow is greater than my today because the path of the just is as a shining light that shines brighter and brighter unto the perfect day. I am confident to face anything that comes my way, because I know my victory is assured, in Jesus' Name. Amen. • Publish it everywhere; noise it abroad! In Christ, we've got something to shout about. Let's flood the airwaves, internet and print media with the reality of Christ. Speak in other tongues now. ~ Pastor Chris Oyakhilome. #april #leadership #direction #guidance #counsel #focus #affirmationtrain #divine #insight #talkingsession
Blessed Father, thank you for your unfailing love; it surrounds me like a shield and I soar in its comfort and bliss forever. This love compels me to preach the Gospel to the lost, and turn them from sin unto righteousness, and from the power of Satan unto God, in Jesus' Name.
The Count up is on to the First ever PERSONAL DEVELOPMENT & ENTREPRENEURSHIP SEMINAR for all married men and women in Warri Ministry Centre. Certificates will be issued, so u don't won't to miss this! Get ready for operations in a whole new level! #Warriministrycentre
I am free from all disease and infirmity. I am healed; sickness will never again find a place in my body. I have the life of God in me through Christ Jesus. I refuse to let pain thrive in my body! I am strong because God strengthens me through Christ. Glory to God! #Direction