Charles Ebenezer: #mtc2019 #megateensconference2019 #celz1rocks #maf on KingsChat Web
#mtc2019 #megateensconference2019 #celz1rocks #mafolukuisrich It's going to be something to shout about. Don't cheat yourself out of this great blessings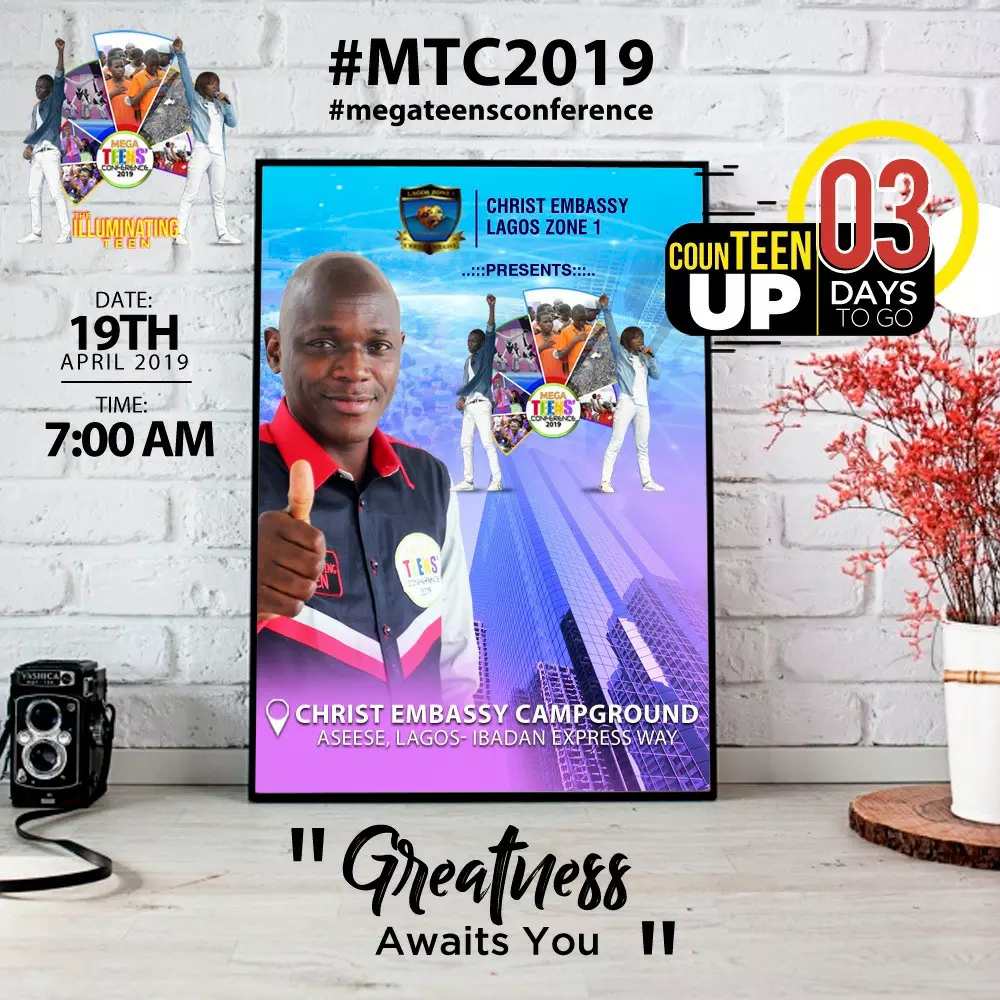 VISIONARY TEENAGERS, THE WORLD IS LOOKING FOR! DON"T MISS THIS!
Happy birthday Pastor Andrew Sir. You have been a wonderful guide and mentor to us all. More and more people, more and more grace, more and more praise 🙌 Have a fabulous birthday Pastor. I love you Sir. #IconicFollower #CePillar2 #Group6 #CeAccraGhanaZone
https://www.kingsch.at/p/bm9GTFR
#Team25 #PrayingNow #GFMN_Ibadan #ceibsouth #Direction #YearOfLights
#miracleworshipconcertwithlaureche
#miracleworshipconcertwithlaureche
#BreakingNews ... Counting up to the SAVIOR MOVIE PREMIERE on Easter Sunday 21st April 2019 at CE Warri South Group... 1 Mighty Movie, 2 Viewing Centres! To get your entry tickets: Call 07080033303 or 08064335094 #SaviorMoviePremiere #cewarrisouth #cemidwestzone
The best of the best. #TheSavior movie.
#BreakingNews ... Counting up to the SAVIOR MOVIE PREMIERE on Easter Sunday 21st April 2019 at CE Warri South Group... 1 Mighty Movie, 2 Viewing Centres! To get your entry tickets: Call 07080033303 or 08064335094 #SaviorMoviePremiere #cewarrisouth #cemidwestzone