Lucy Akhagbosu: A heart full of Thanksgiving!! on KingsChat Web
A heart full of Thanksgiving!! #ceokumagbagroup #ceolodi #wmc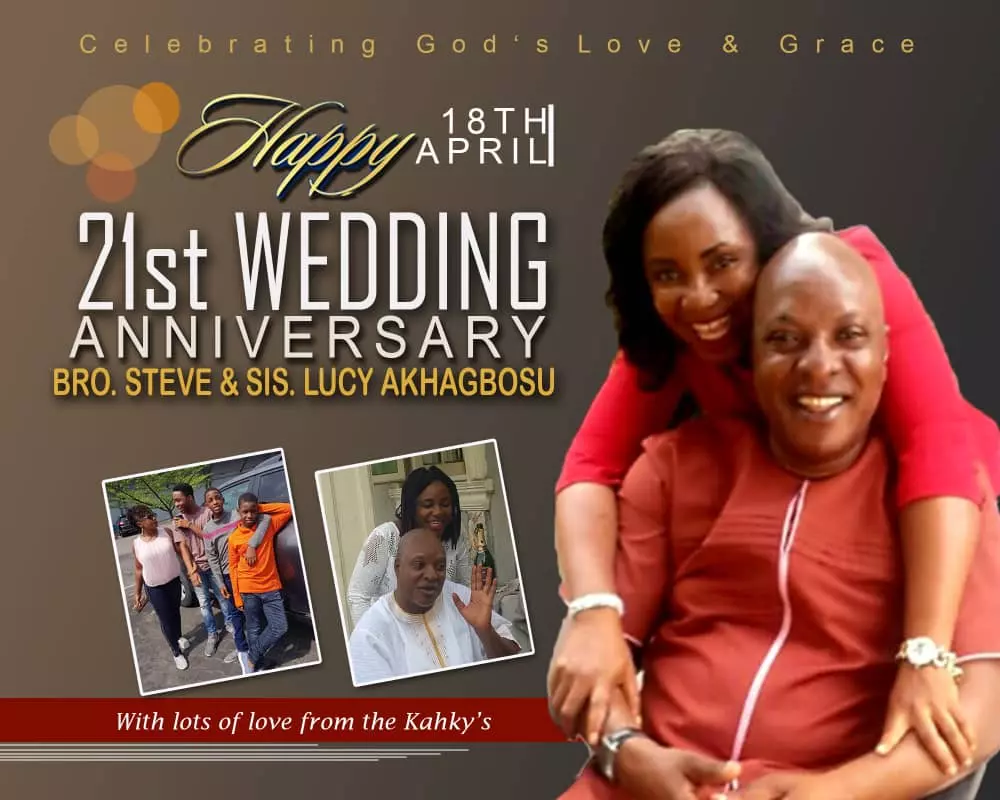 Pst Paul
commented:
Beautiful couple and an amazing family. Glorious things are spoken of you guys. I love you dearly. Have a super super celebration.
My oh my.....there's no other place to be on this planet earth come 10th of may than #MCC4C. ...Come and experience power like never before #MCC4C #MegaCampusCrusades #AN2RR #AN2RRedefined #Blwcampusministryrocks #911generationxyz
Glory!!! Wow it's #GFMN in Ibadan city It's going to be lovely It promising to be superb It's surely going to be a time of jubilation Come and let celebrate together #MYLIGTHSHINEEVERYWHERE #YOURLIGTHSHINEEVERYWHERE #YOURLIGTHSHINEEVERYWHERE
Happy Wedding Anniversary to the Akhahbosu's; Sis Lucy and Br Steve. You illuminate your world with Lights
Easter Sunday Special in Ilesha, many destinies will be altered. #CEILESHA #NSWZ2 #SWREG
We are saying we love you!! #ceokumagbagroup #wmc
Thank God for teens conference ..Am so so happy .
MEGA TEENS CONFERENCE 2019 The place to be! #mtc2019 #celz1rocks #ceagege
Precious Father, thank you for your great mercy, your gift of righteousness and your unconditional love for me! Just like you, I'm merciful, kind, loving and gracious to others. Your love is a light that shines brightly from me to others, giving them hope, and life,in Jesus' Name
Happy birthday dear Sis Ejiro Miebi. Thank you for being an ardent follower of of our Man of God. Your involvement in Ministry speaks volumes. WMC celebrate you. Okumagba Group celebrate you. We love you dearly.