Affirmation Train: #TALKINGSESSION 24TH APRIL. KINDLY SAY on KingsChat Web
#TALKINGSESSION 24TH APRIL. KINDLY SAY THESE WORDS OUT LOUD. Dear Heavenly Father, I thank You for You have made me a wonder to my generation! My heart is filled with joy because the entrance of Your Word has given me light and understanding. I am thus fully equipped for a life of unending success through the power of the Holy Ghost that is at work in me. I am eternally triumphant, living the transcendent life in Christ; I live in, and experience the supernatural every day because I live in the Name of Jesus. In His Name, I heal the sick, raise the dead, cast out devils, preach the Gospel with power, and manifest His glory everywhere. My path in life is a shining light that shines brighter and brighter unto the perfect day, because I live in the Word, by the Word, and through the Word, in Jesus' Name. Amen. • Publish it everywhere; noise it abroad! In Christ, we've got something to shout about. Let's flood the airwaves, internet and print media with the reality of Christ. Speak in other tongues now. ~ Pastor Chris Oyakhilome. #april #direction #counsel #light #signs #alive #praise #worship #songs #joy #season #easter #wonders #gospel #insight #divine #focus #empowerment #superman #guidance #powerofthoughts #loveworld #inspired #victorious #grace #leadership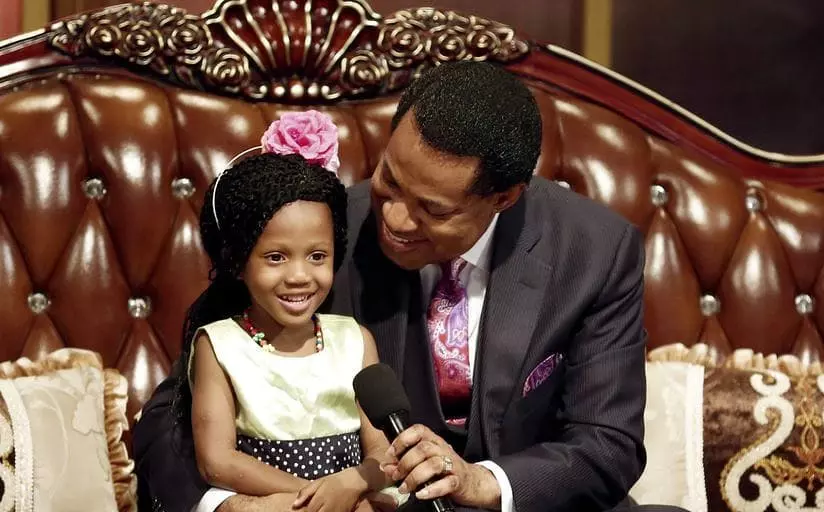 https://m.facebook.com/story.php?story_fbid=2178301445556623&id=667975883255861 #Aflameism #PRS705 #Birthdayloading I love you so much Daddy.
💝💝 BIRTHDAY FELICITATIONS 💝💝 TODAY WE CELEBRATE EXTRAORDINARY LIGHTS - BROTHER PRINCE OKPIBHI VINCENT & BROTHER HENRY ONOJIEDE HAPPY BIRTHDAY!!! WE LOVE YOU SO DEARLY!!! FROM ALL OF US IN WARRI MINISTRY CENTRE #Warriministrycentre
"If Easter says anything to us today, it says this: You can put truth in a grave, but it won't stay there. You can nail it to a cross, wrap it in winding sheets and shut it up in a tomb, but it will rise!" — Clarence W. Hall.
#TALKINGSESSION 24TH APRIL. KINDLY SAY THESE WORDS OUT LOUD. Dear Heavenly Father, I thank You for You have made me a wonder to my generation! My heart is filled with joy because the entrance of Your Word has given me light and understanding. I am thus fully equipped for a life of unending success through the power of the Holy Ghost that is at work in me. I am eternally triumphant, living the transcendent life in Christ; I live in, and experience the supernatural every day because I live in the Name of Jesus. In His Name, I heal the sick, raise the dead, cast out devils, preach the Gospel with power, and manifest His glory everywhere. My path in life is a shining light that shines brighter and brighter unto the perfect day, because I live in the Word, by the Word, and through the Word, in Jesus' Name. Amen. • Publish it everywhere; noise it abroad! In Christ, we've got something to shout about. Let's flood the airwaves, internet and print media with the reality of Christ. Speak in other tongues now. ~ Pastor Chris Oyakhilome. #april #direction #counsel #light #signs #alive #praise #worship #songs #joy #season #easter #wonders #gospel #insight #divine #focus #empowerment #superman #guidance #powerofthoughts #loveworld #inspired #victorious #grace #leadership
Thank you Pastor for all the great books authored by you that have inspired faith in us. Thank you Sir #WBD2019 #worldbookday #pastorchrisno1author #CEBexley
Thank you Pastor Chris for Rhapsody of Realities and all the great books you authored. #WBD2019 #pastorchrisno1author #worldbookday #CEBexley