Affirmation Train: IT'S OUR MONTH OF DIRECTION! on KingsChat Web
IT'S OUR MONTH OF DIRECTION! THE INFALLIBLE MANUAL FOR SUCCESS ~ PASTOR CHRIS OYAKHILOME. And now, brethren, I commend you to God, and to the word of his grace, which is able to build you up, and to give you an inheritance among all them which are sanctified (Acts 20:32). Joshua 1:8 unveils God's tested and guaranteed recipe for unending success: "This book of the law shall not depart out of thy mouth; but thou shalt meditate therein day and night, that thou mayest observe to do according to all that is written therein: for then thou shalt make thy way prosperous, and then thou shalt have good success." There're several books and teachings on success, that may be helpful on a temporary and earthly basis, but devoid of spiritual insight. No wonder, those who feed on them fail sooner or later for their principles were based on human wisdom. Only God's Word can make you a true success. You need the Holy Spirit, the Author of life Himself, to take you through His Word, and help you be successful in life. Psalm 39:5, says "…verily, every man at his best state is altogether vanity." Human wisdom or expertise is not enough to put you over in life. Embrace the wisdom of God. Proverbs 4:7 says, "Wisdom is the principal thing; therefore get wisdom…"; and wisdom is the Word of God. The world's economies are in shambles today in spite of the great work of the best economists and financial teachers of the world. All the economic theories and postulations are crumbling, but God's Word gives us hope and wisdom. God has given us His Word to teach us how to live a joyous, successful, vibrant, and prosperous life. Everything you'd ever need for a successful life is wrapped up in the Word; continually feed the Word into your spirit! It's the infallible manual for a successful, victorious and prosperous life. #monthofapril #direction #focus #easter #guidance #counsel #lights #seasons #signs #wonders #success #infallable #affirmationtrain #happy #talkingsession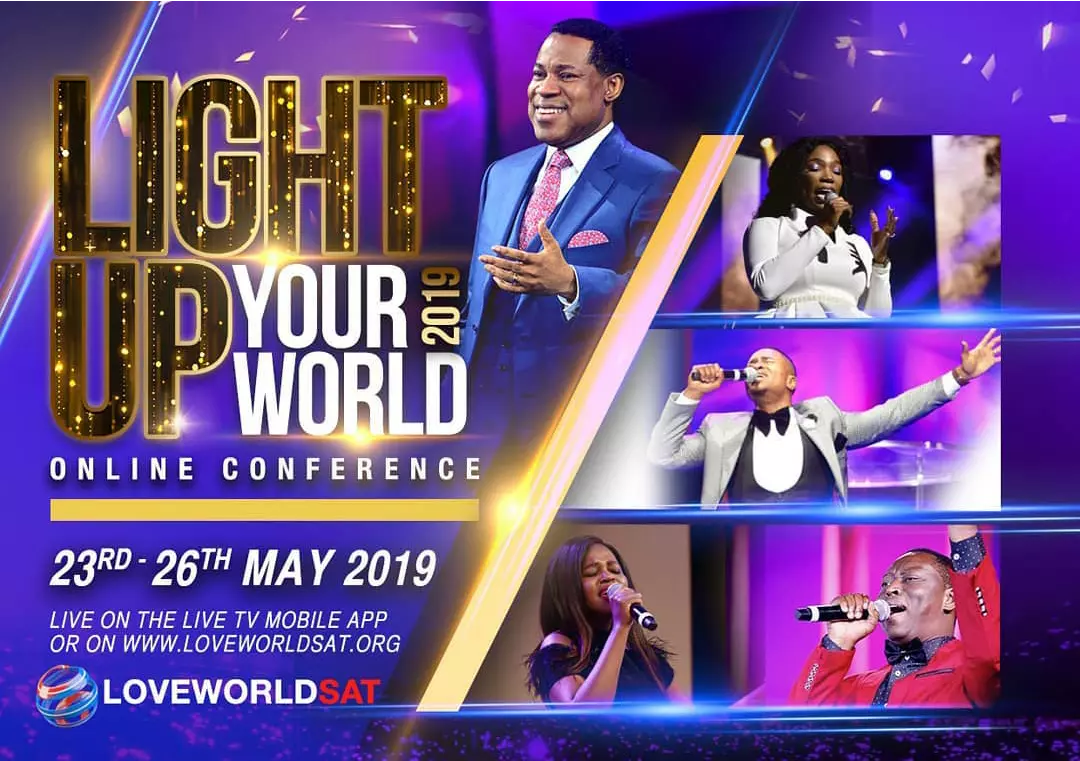 Utterance has been granted Our Man of God Specially for GFMN, He is ministering with an extraordinary Grace.
#GFMN_IBADAN #CEIBSOUTH #SWVZ1 #PRAYINGNOW #IBADAN What's Trending now? GOOD FRIDAY MIRACLE NIGHT!!! Come One, Come All!! God is beautifying lives all around!!! Thank you Lord Jesus...
As they hear the Word of God today they will submit to the authority of the Word.
The Long awaited day is finally here!!! #GoodFridayMiracleService #WithPastorAnthony #19thApril2019 #ChristEmbassyTembisa1 #AfewMoreHoursAwayNow #CESAZONE1
Happy birthday dearest Sis T...you define humility at all times. Have a great celebration ma'am. Your best years are here. I love you much
#Warriministrycentre #church1and2
It's a Day of Salvation, Healing, Miracles, Signs, Wonders, mighty deeds, Financial break through, Testimonies and answers to questions. Thank You Jesus.