Natasha: Happy Birthday Daddy. I'm so on KingsChat Web
Happy Birthday Daddy. I'm so thankful for you and all that you are. You are the answer to the cry of many, a solution provider, an expression of God's love to those around you. You constantly prove to me that limitations don't exist. You are such an inspiration to me. I ❤️❤️❤️ you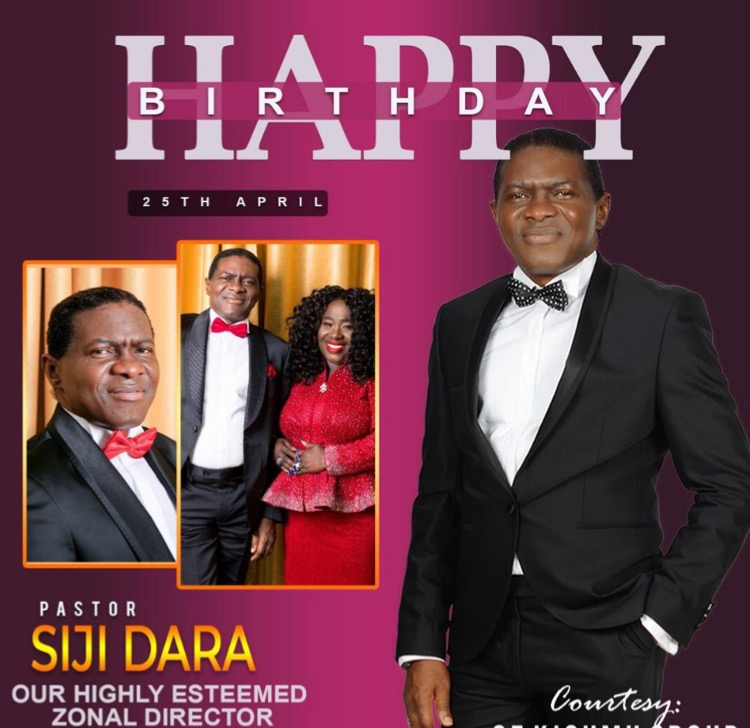 Felicia iroanya
commented:
Happy Birthday Pastor Sir. Thank you for your immense passion and love for the gospel and for always being an icon of inspiration to us. We love you.
Lynn Ngwenya
commented:
HaPpy HapPy birthday Pastor Siji Sir
It's happening from tomorrow and you don't want to be left out on this. Money Matters you know!!! Check the flyer for details... #Optimizeloaded #Optimize #LGN #Loveworldgraduatenetwork #www.blwgraduatenetwork.org
#cemidwestzone #zonalrhapathon
2 Days of Glory With Pastor Magdalene Omagbemi. Adeje... Day 2 Ability to change your World! #ceadeje #ceokumagbagroup #WMC
3 Days to go #DayOfBliss #CeAkure.
Happy Birthday Dear Pastor Sir Thank you Sir for your consistent zeal for the work of our Lord Jesus Christ and for your love. I love you Sir!
Do you believe it is right for a human being to change his/hers sexual orientation? It's Season 2 of the "Legal Word" & tonight at 21:00 (SA TIME), Apostle Thabo and Advocate Rosa Van Niekerk will be discussing this controversial topic. Drop your views and comments below, and also send your comments to legalword@loveworldsat.org
#cemidwestzone #zonalrhapathon
The best of it kind and nothing but the best. Brace up for this.... #Optimizeloaded #Optimize #LGN #Loveworldgraduatenetwork Register at: www.blwgraduatenetwork.org
Its our Zonal Rhapathon. Let's fill the earth with the gospel through our messenger angel. #EWCAZ2 #beninrepg1
Celebrating Love... Happy Wedding Anniversary Martin_PK and Sis Khanyi.😘😘😍 God's Blessings on your union...#ThePK'S 10 years of Grace and Love