Earnest Omoleme Uwabun: HBD great daughter of God. on KingsChat Web
HBD great daughter of God. Born to reign, for excellence and unending progress; joy of heaven, hope of earth. Raised as a great light and many will walk in your light. Your hand of partnership will never grow weak. Mighty in words and deeds. We love you dearly. Congratulations.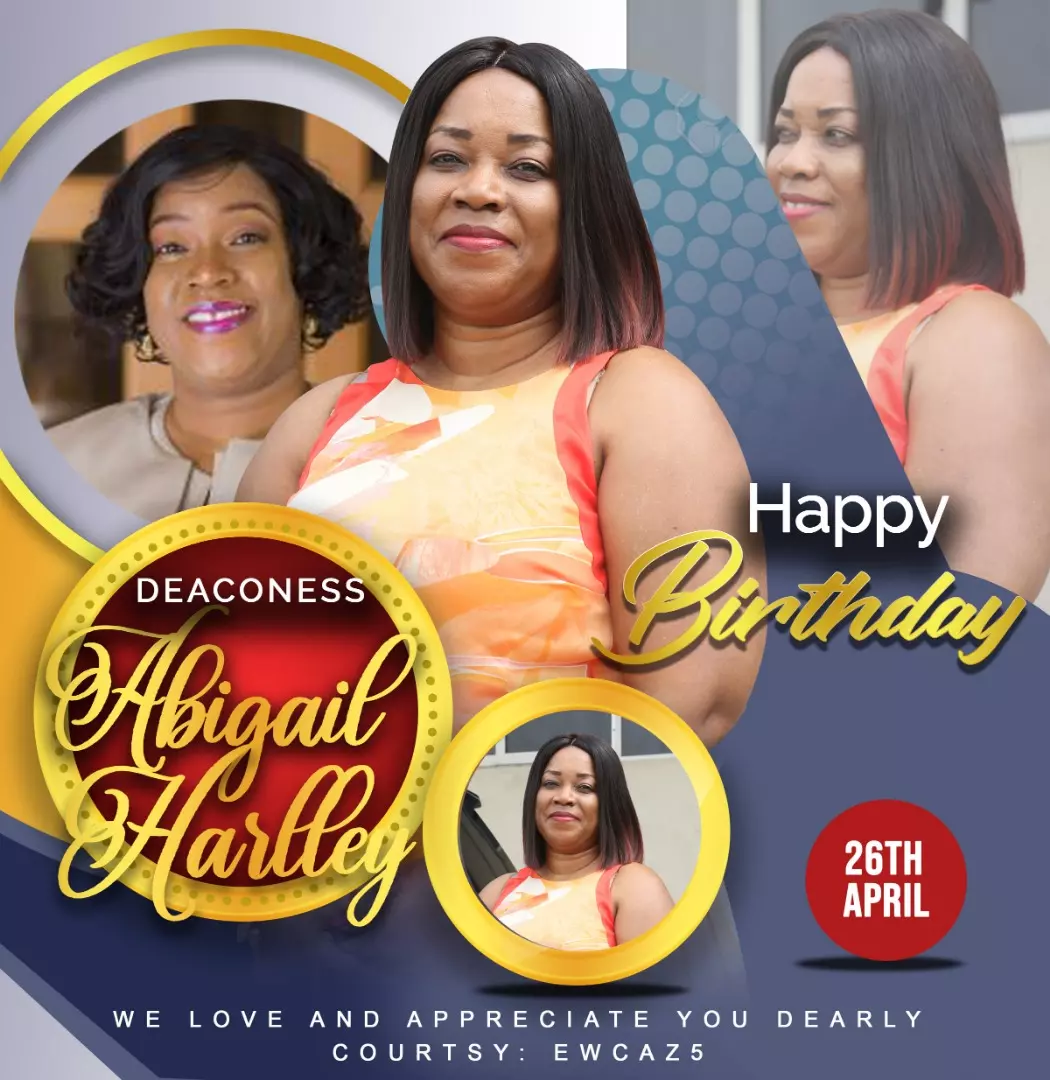 Julie Forester Akintola
commented:
Happy birthday to an amazing woman of God. Thank you I answering the call of God upon your life. Thank you for making great impact in the nations of the world. Thank you for being exceptional. Thank you for shining your light for many to see in. We love you so much.
AGNES AYIVOR
commented:
Happy Birthday to a great Woman of God. You are a city set up on a hill. You can never be hidden. Your works testify of who you truly are. God bless you. I love you dearly. Enjoy this special day in smiles.
We are the light of the world! #RORRUK2019
We are ready!!! #TotalExperienceNyanya #TENWithRevTom #RevTomInNyanya #TEN2019 #CEAMC #CENYGrp #CENYChurch
We are the light of the world! #RORRUK2019
Happy birthday Deaconess Ma'am. I Love you.
However, you've got to move to the higher class, where you don't get sick at all or recognise sickness or disease. Our opening verse says they that dwell in Zion shall not say, "I am sick." Who are those that dwell in Zion? #ssvz2 #cennewi #pastormfonNabuko
We are the light of the world! #RORRUK2019
Another level of Glory https://www.kingsch.at/p/N2FTTUx
A very special happy birthday my beloved Pastor. You are a moulder of personalities by the Spirit. Your leadership is unique and unprecedented. Thank you for the teachings, the worships, the drives and your investing your spiritual personality in us. Happy birthday Pastor.