📣📣Glorious News!📣📣 "ILLUMINATION BY THE WORD" with our Highly Esteemed Regional Pastor. (Streaming live to all Churches in the Region) It's a special time of illumination you don't want to miss. You will receive  specific guidance from the Lord and your life will certainly move to a whole new level.  Date: Wednesday 1st May, 2019 to Saturday 4th May, 2019 Time: 5pm #ceyola #nnez1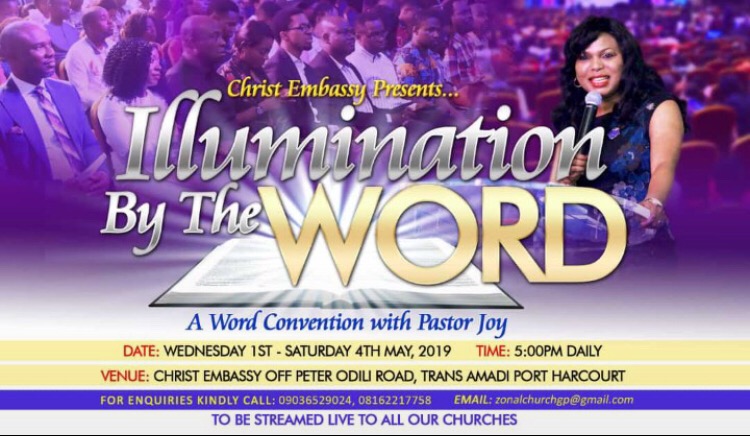 #yourthursday A day full of Joy
#yourthursday My day for my fellow partners all around the world!!
WE ARE LIVE DAY 5 THE GRAND FINALLY ZONAL RHAPATHON WITH PASTOR MARY OWASE #CEMWZRHAPATHON #ZONALRHAPATHON #CEMIDWESTZONE
#yourthursday Blessings locate me as i pray!!!
#yourthursday What an opportunity! Thank you Pastor Chris!
#yourthursday Am ready to pray. Its my Thursday.
#yourthursday A day to make tremendous power available. Glory
#yourthursday A day full of Joy
#yourthursday I receive answers to my prayers. Thank you Lord