HBD to an Icon of Success, a Woman of Audacious Faith,a Lover of God &an Ambassador 4 Christ;who is Gorgeous, Beautiful,Intelligent &a Unique Brand in d LW Nation.Thank u 4 d many opportunities you've given me in Ministry. I love u Ma #Celebratingpykaniconoflights #DauntlessPYK.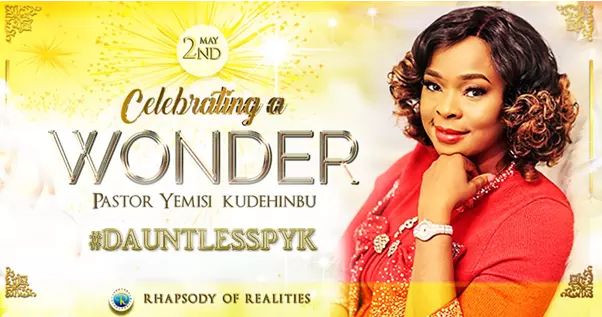 I Appreciate Esteemed Bro Ezekiel #OFTMAYOR #cebayelsa for your selfless commitment to the work of the Ministry. 😃 AKA. AM EXCITED HAPPY BIRTHDAY YOU ARE SPECIAL IN MANY WAYS. I celebrate you today and always 😘🍭🍬🍹 #LWstaffAppreciationDay #OFTP #cebayelsa #TLB #NSSZONE1
Get ready for the Zonal Rhapathon #celz1Rhapathon #celz1rocks #mafolukuisrich
Brother Gareth Goosen I so treasure your love affair with the Holy Spirit - it so often brings things into perspective for me. #LWStaffAppreciationDay #MediaCESAVZone4
That assuring smile, that calmness...... Do you want to know the face when you are being dauntless? .... Look no other place.... #Celebratingpykaniconoflights #DauntlessPYK
#CEHAMILTON #CECANADA #monthofdirection #yearoflights. It's the month for the Excellent Woman we celebrate in style.
https://www.kingsch.at/p/TUdNcE5
I Appreciate Esteemed Bro Obasokobe #securitydepartment #cebayelsa for your selfless commitment to the work of the Ministry. 😃Always a Pleasure YOU ARE SPECIAL IN MANY WAYS. I celebrate you today and always 😘🍭🍬🍹 #LWstaffAppreciationDay #OFTP #cebayelsa #TLB #NSSZONE1
Celebrating a wonder! #Celebratingpykaniconoflights #DauntlessPYK
Brother Tiaan Müller I so appreciate your commitment to doing what you believe is right. #LWStaffAppreciationDay #LogisticsCESAVZone4