Pst Wale Odufalu: My Rhapsody book of Realities! on KingsChat Web
My Rhapsody book of Realities! It's only a few days away - the glorious Lagos Zone 1 Rhapathon. Here we come #celz1rhapathon #celz1rocks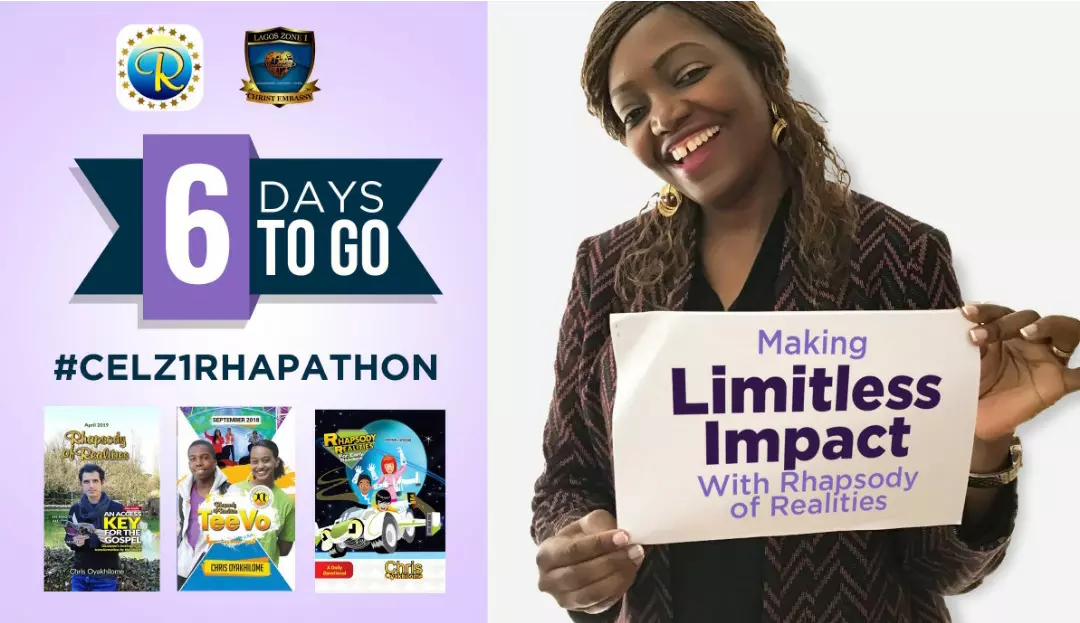 Pastor Kate Egbuna
commented:
Awesome Book! Rhapsody of Realities. God bless Pastor Chris exceedingly and abundantly for this life changing devotional.
Watch inspiring and life transforming contents on LoveWorld CASA http://cloveworld.org/tv?id=5a099019dcdbax4kpil9ujrzy. You can also download cLoveWorld mobile from the Google play store with this link https://goo.gl/Zww1Ap
👆🏼👆🏼👆🏼👆🏼👆🏼👆🏼 coming up... #ceottawa #canada
I am ready to fly with Rhapsody of Realities. #CELZ1RHAPATHON #celz1rocks.
Glory!!! Another glorious opportunity to be refreshed and reloaded #CELZ1RHAPATHON ##CELCC2EXCELS
Watch inspiring and life transforming contents on LoveWorld CASA http://cloveworld.org/tv?id=5a099019dcdbax4kpil9ujrzy. You can also download cLoveWorld mobile from the Google play store with this link https://goo.gl/Zww1Ap
Watch inspiring and life transforming contents on LoveWorld CASA http://cloveworld.org/tv?id=5a099019dcdbax4kpil9ujrzy. You can also download cLoveWorld mobile from the Google play store with this link https://goo.gl/Zww1Ap
Watch inspiring and life transforming contents on LoveWorld CASA http://cloveworld.org/tv?id=5a099019dcdbax4kpil9ujrzy. You can also download cLoveWorld mobile from the Google play store with this link https://goo.gl/Zww1Ap
Proverbs 23:18 NLT You will be rewarded for this;  your hope will not be disappointed. #MCC4C UNICAL #AN2RR #CAMPUSMINISTRYrocks #BLWzoneK