Happy Wedding Anniversary to our beloved Pastor Yetunde and Brother Adesanya Adegbokan. Your union has been an advantage for our Gospel, and will continue to be, in greater measure! We love you dearly! #CGI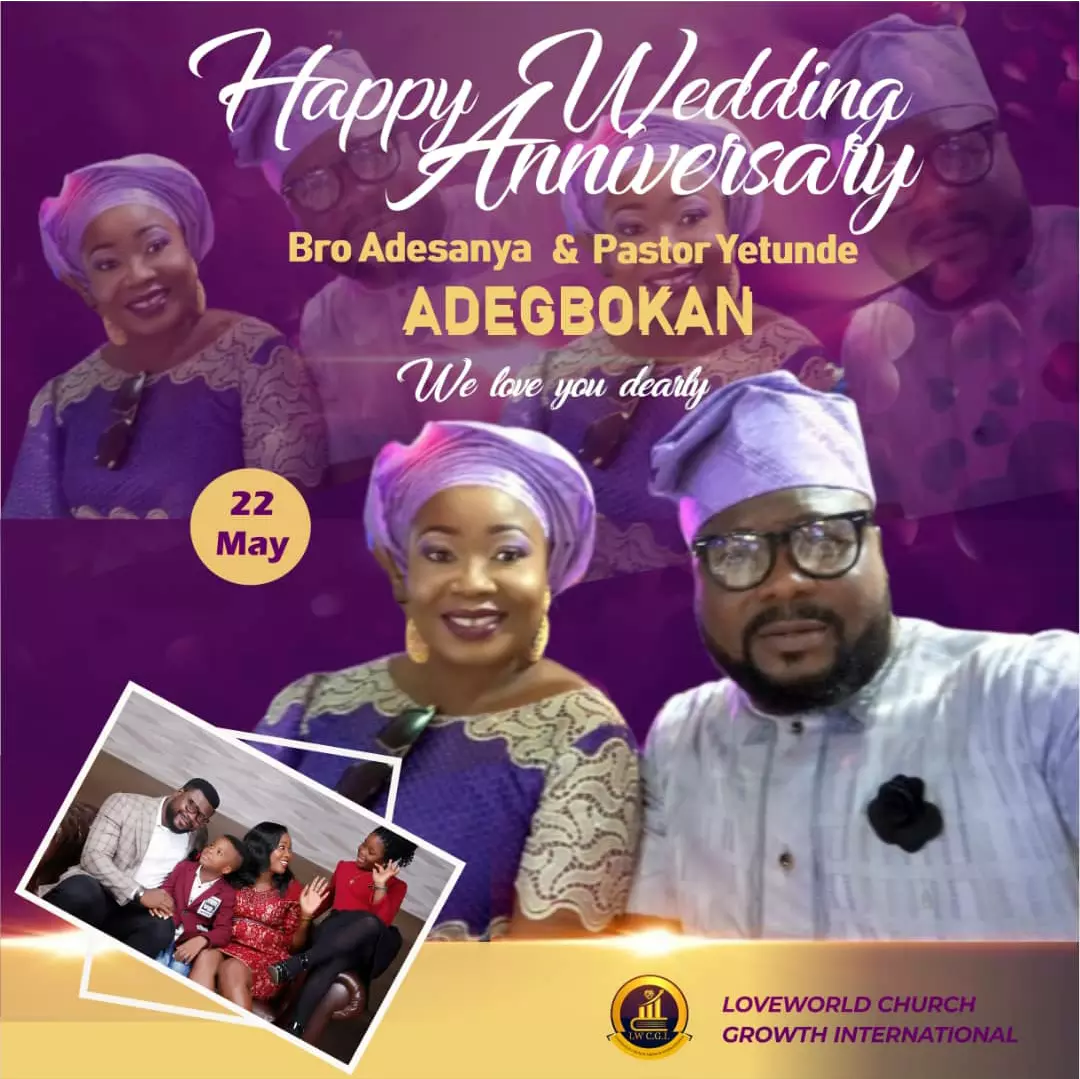 Emele Blessing
commented:
Happy wedding anniversary to you. More grace
Pst. Yetunde
commented:
Wow! We are honoured and full of gratitude. Thank you so much highly Esteemed Pastor sir. We love you sir
Hezekiah
commented:
Congratulations Pastor Ma
#POGE0523 #celebratingexcellence
Christ Embassy Church Harkers Hall Jamaica
LOOK! She is big ONE Happy supernatural birthday baby Favour. God bless you richly. I love you
Wow !! I have to shout this!!! A glorious happy birthday to an awesome personality, royalty, a peculiar person, God's own general. Wishing you a special happy birthday to Gov. Marina Seow. You are a blessing to the body of Christ. Thank you for all you do for the kingdom.
The Gathering of Eagles will indeed leave a lasting impact in this city! #GOE #CECLAGARY #CECANADA #CECalagryNE