CE Kano: HOW TO KNOW THE VOICE on KingsChat Web
HOW TO KNOW THE VOICE OF THE SPIRIT BY PASTOR CHRIS OYAKHILOME. PHD DSC DD "My sheep hear my voice, and I know them, and they follow me"- John 10:27 One question many Christians have sought answer for is: "How do I know when the Holy Spirit is talking to me?" The first and most important thing is to receive the Holy Spirit into your heart. When this happens the Holy Spirit comes to dwell within you and mingles with your spirit. The Bible says, "he that is joined unto the Lord is one spirit…"- (1 Corinthians 6:17), thus you become one with Him. Soon, you'll hear His voice talking to you from your spirit. Romans 8:16 says the Spirit, "beareth witness with our spirit"; so you'll have the witness in your spirit that He's the one talking to you. He is the best One to teach you how to know His voice, so first you receive Him, then He'll be the One to talk to you and teach you to recognize His voice. Become a 'GOSPEL ACTIVIST' Click http://onlinemissions.christembassy.org/gospel-activist-network/ to SIGN UP today! Another important thing to do in knowing the voice of the Spirit is to learn the Word of God, for His voice bears witness with the Word. He never says anything outside the Word. Whatever He tells you is always in sync with the written Word, and consistent with God's will for your life. John 16:13 says, "Howbeit when he, the Spirit of truth, is come, he will guide you into all truth: for he shall not speak of himself; but whatsoever he shall hear, that shall he speak: and he will shew you things to come." If you're acquainted with the Word, you'll know whenever the Holy Spirit talks to you, for He always bears witness with the Word, and the Word will always bear witness with Him. His voice and the Scriptures are one. The Holy Spirit is the Master Communicator and knows the best way to get your attention and talk to you when He needs to. The bible tells us for instance how He set a bush on fire to get Moses' attention. The bush was burning all right, but it wasn't consumed. When Moses moved closer to see the strange sight, the Lord spoke out of the bush, but said nothing about the fire. All He needed was Moses' attention, and He got it. From then on, Moses never needed another burning bush to know when God was talking, for the Lord himself had taught him to discern His voice. He will do the same for you. Help spread God's word around the world via Online by sharing this post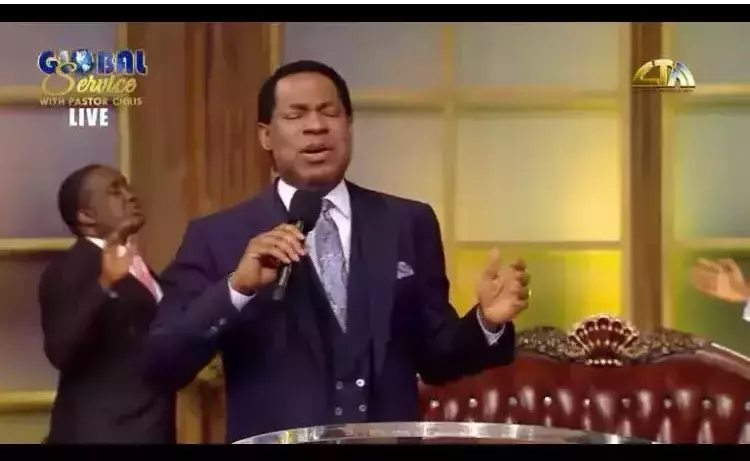 Happy Birthday Beloved Sister Ruth... Glorious things are spoken of you... You're a burning and a shinning light... I love you dearly our amiable Zonal Admin... Shine on...
#NOB ACHIMOTA #CE ACCRA GHANA ZONE # CE KOTOBABI # BROWNTEAM
GO-A-FISHING (EVANGELISM) We loved every bit of spreading the word of God. We loved the freezing weather. We love EVERYTHING about evangelism. We were born to bring them in. "How welcome are those who come preaching God's Good News!" --- Romans 10:15 TLB #CEB #CEBROMLEY #UKVZ1
*Have you registered for the Light Up Your World Conference?* *It Kicks off Tomorrow Thursday 23rd May , kindly register today!* To register, visit https://www.loveworldplus.tv/lightup Share the registration link with your friends, family, colleagues & everyone in your world. Thursday 23rd May, 2019 @ 7PM Pacific Time. Friday 24th May, 2019 @ 7PM SA Time. Saturday 25th May, 2019 @ 7PM GMT+1. Sunday 26th May, 2019 @ 7PM GMT+1. Showing on Loveworld Networks Platform via Satellite & online. www.loveworldplus.tv #LUYW2019 #CELZ4
Ever so refreshing from the first day we met; ever so loving, giving, caring, sacrificing & inspiring. You're a true reflection of the teachings of our Man of God Pastor Chris (Dsc. DD.) I bless God continually for giving me the fairest of them all! Happy birthday my very own Olo
I vote Sis Boma as face of staff wee 2019 #faceofstaffweek2019 #warriministrycentre #staffweek2019
Happy Anniversary dear Pastor Tope & Brother Ono Our gracious God who began a good work in you has been faithful and forever will be! Here's wishing u a blessed wedding Anniversary and many more glorious years of favour, health & prosperity in Christ Jesus. Congratulations!!!
#OnAir Inspiration with Venessa King @LoveworldRadioUganda To Listen Download CeTunes App from Google Play Store via http://play.google.com/store/apps/details?id=org.lw.cetunes Reference Code 👉645973 Or log on to www.cetunes.org
Celebrating one of the finest people I know..... Dcns. Kenechi Tinuade. You are simply sweet😊. Sweeter than🍦!