Happy 10 years Anniversary My beloveth. It's been a Decade together; creating lasting memories, triumphing for the sake of the gospel, taking up Territories and leaving lasting impacts in the lives of men. We are Most Thankful for our Beloved Parents @rro & @plinda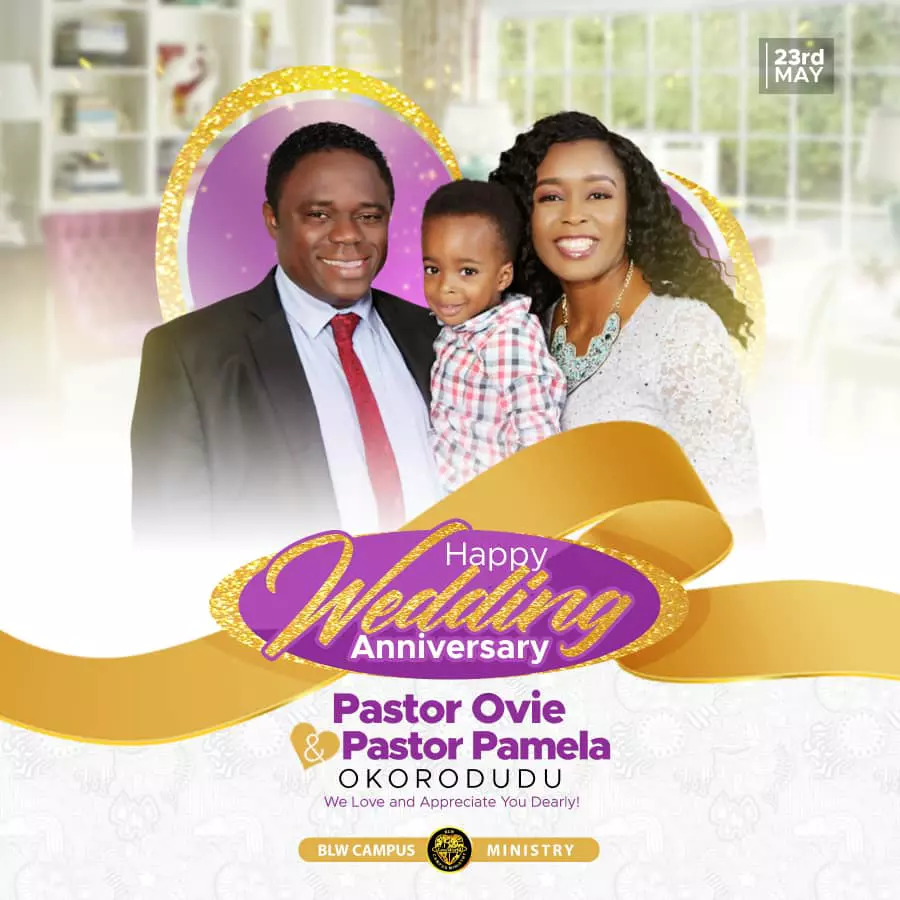 Pst Yinka Ezire
commented:
Happy Anniversary Dear Pastors Ovie and Pamela. Many more blissful and glorious years ahead.
Discover the mind of the Spirit of God for the month of May, in the GLOBAL SERVICE with PASTOR CHRIS. It's going to be airing live on the Loveworld Television Ministry Networks, accessible on the go via the CloveworldApp. Click 👇https://play.google.com/store/apps/details?id=com.mobile.ltmlive to download
#BreakingNews #EndTime please, be conscious of souls whenever you go out. ...this man on the picture was road to people when the police Street people started to rob and the God who doesn't sleep made it possible to safeguard the safety of the man people with the police men dragging guns but it the process that the men robbers thank the people police. it was a sister woman that saw the road people and the beat man of police gun almost fell people. We THANK GOD. #BishopChikancy #GospelComedian
Happy birthday Very Sweet Pastor ma! I love you, love you, lovveee you ma. Thank you so much for always checking up and looking out for me! These pictures say it all, your light continually shines ever so brightly ma!😘
Happy birthday Pastor Manny. Thank you very much for all you do in our Region. You are indeed an asset to us. May the years ahead be filled with glorious accomplishments for you. We love you in EWCAZ4.
I vote for sis Martina Obaro #faceofstaffweek2019 #cephzone1
I am super ready... #LUYW #cebindura #cesazone5
Happy Birthday to a Son of Consolation, a passionate soulwinner and a loyal follower of our Man of God, Pastor Chris. We are inspired by all you do to advance the frontiers of the gospel in our nation. We love you.