Pst Yemi Akinwunmi: Celebrating one whose actions speak on KingsChat Web
Celebrating one whose actions speak louder than words!Tnk u so much Brother Jimmy for ur commitment to LTM&LW Radio.The Prayers of our Man of God are made manifest in ur life and u are strengthened to do even more for the expansion of God's kingdom.Happy Bday!We luv u very dearly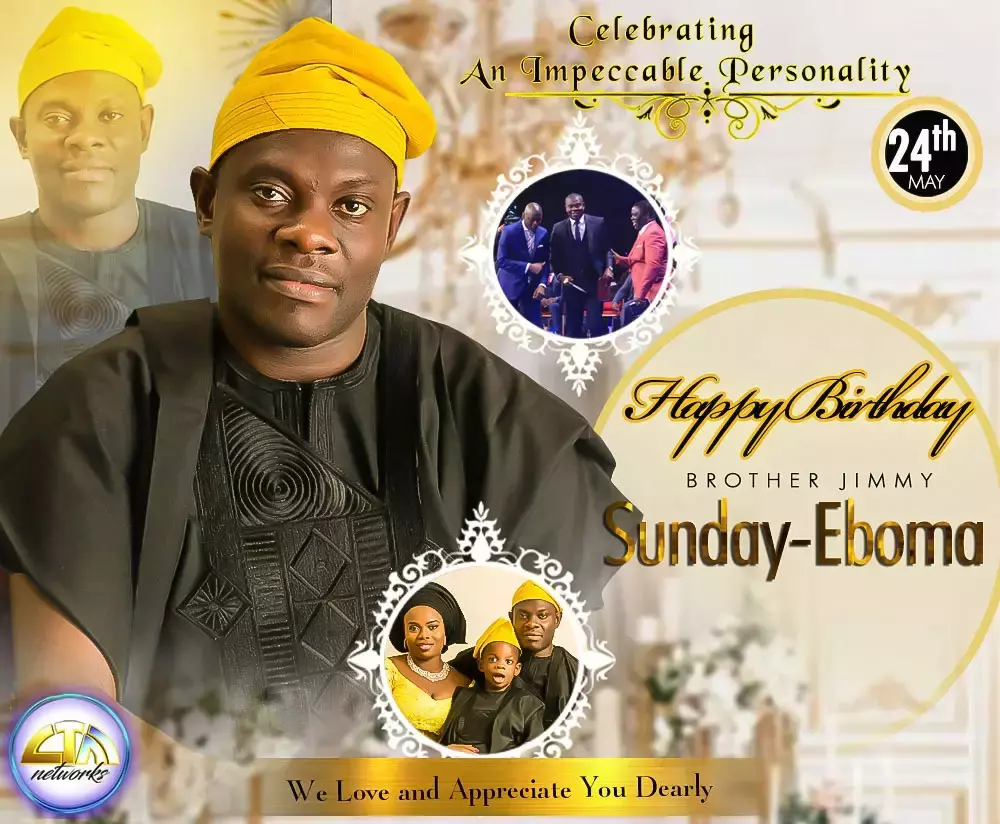 Jimmy Eboma
commented:
Amen ma'am and thank you so much.
Woohoo!! Just 3 more days to our "Gathering of the Eagles" service 💃🏽💃🏽💃🏽💃🏽🎉🎉🎉🎉🦅🦅🦅🦅🦅 #ceottawa #gatheringoftheeagles #miracleseverywhere. #soaringhigh. #newlevels. #fromglorytoglory
NAME: MARTINA OBARO SPECIALIZATION: Turning many to righteousness. Raising kingdom giants and cutting off the head of goliath She is the most sought after "LOVEWORLD FACE OF STAFF WEEK 2019" #FaceOfStaffWeek2019 #CEPHZONE1
CONTESTING FOR THE FACE OF STAFF WEEK 2019-PST.CHINENYE OPARA aka @pstchristal #FaceOfStaffweek2019 #CEAbujaministryCentre #BlueElite #CEAMC All we know is a life of winning.... Kindly Like, Comment and Reshare 🤗🤗🤗🤗
First timers from Evangelism using ROR, and our highly Esteemed cell Executives.
Wishing a great birthday to my little brother who always makes everyone proud of him. I always hope the best for you! Enjoy the day Happy Birthday!
Thousands take the decision to make Jesus the Lord of their lives during the 4th Edition of the Fire For Your Future 2019. #FFYF2019 #CEBENINZONE1
CONTESTING FOR THE FACE OF STAFF WEEK 2019-PST.CHINENYE OPARA aka @pstchristal #FaceOfStaffweek2019 #CEAbujaministryCentre #BlueElite #CEAMC All we know is a life of winning.... Kindly Like, Comment and Reshare 🤗🤗🤗🤗
CONTESTING FOR THE FACE OF STAFF WEEK 2019-PST.CHINENYE OPARA aka @pstchristal #FaceOfStaffweek2019 #CEAbujaministryCentre #BlueElite #CEAMC All we know is a life of winning.... Kindly Like, Comment and Reshare 🤗🤗🤗🤗
Happy Anniversary Pastor Sir and Ma
It's staff week 2019 kindly join me to support Ezekiel Okocha on his journey to being #faceofstaffweek2019 by SHARING, liking and commenting on this post. God bless you richly #cephzone1