CE Lagos Zone 2: ROLL THE DRUMS AND SOUND on KingsChat Web
ROLL THE DRUMS AND SOUND THE CYMBALS📯📯📯 AS WE CELEBRATE A LUMINARY AND AN EXCEPTIONAL PERSONALITY!!!! HAPPY BIRTHDAY DEAR ESTEEMED PASTOR NELSON AGBONIFO!!!! WE LOVE AND CELEBRATE YOU SPECIALLY SIR!!!! #NOBSL #CELAGOSZONE2 #POSTNOBSLHARVESTCELEBRATION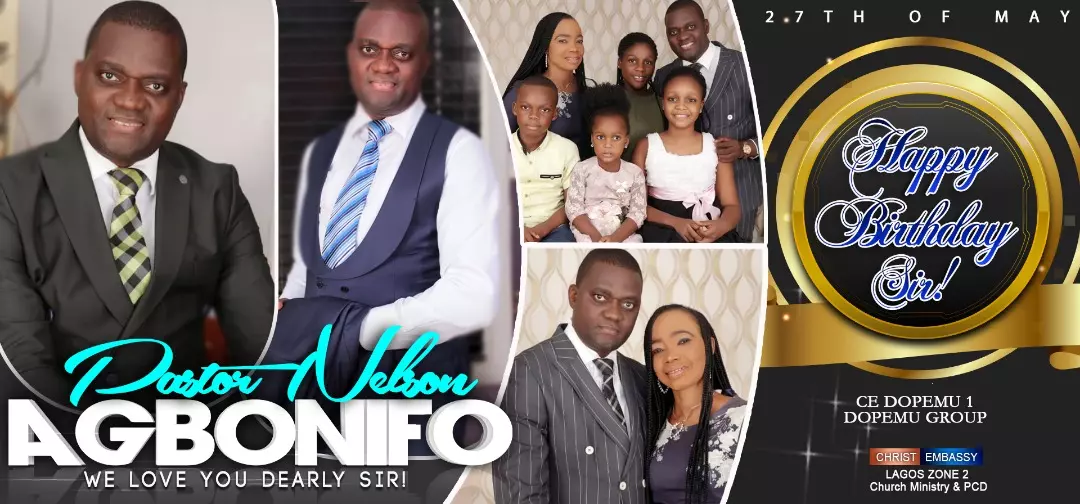 "For the earnest expectation of the creation eagerly waits for the revealing of the sons of God." ‭‭It's time for your unveiling!! #accomplishingtheextraordinary #thehavenzonee1 #thehavennation #londonsubzoneconvention #havensouthampton
Celebrating a shinning star. You're indeed a helper of the work. Happy Birthday Pastor Ma.
https://www.kingsch.at/p/V3VraGt
Awesome!!!!! Celebrating my highly Esteemed Group Pastor. Happy Birthday Esteemed Pastor Sir. Thanks so much Sir for saying yes to the Lord, You are a great blessing to us. I love you Dearly Sir #PNA2705.
My expectation is building by the minute,glory to God💃🏾🙌🏾🙌🏾🙌🏾🔊🔊 #accomplishingtheextraordinary #thehavenzonee1 #thehavennation #londonsubzoneconvention #havensouthampton
Celebrating My excellent Pastor #PNA2705
Happy birthday to my dearest,beloved,cherished,treasured,kindhearted,loving,adventurous,inspiring,beautiful,holy friend &sister.I love u so much.You're sooo amazing &truly always wonderful to me.I'm honored to have known u,to know u &to continue to know you.I love you so dearly😍😘💕
Happy birthday to our highly esteem pastor Nelson Agbonifo,god hands of blessings n light shine through u to world,continue in God greatest.