BLW UKZONE2: HAPPY WEDDING ANNIVERSARY PASTOR NELSON on KingsChat Web
HAPPY WEDDING ANNIVERSARY PASTOR NELSON AND DEACONESS SANDRA! BLW UK Zone 2 celebrates a Heavenly couple, a couple whose union has ushered many into their glorious inheritance in Christ, a union that is still changing lives for the better even today. Happy Wedding Anniversary Pastor Nelson and Deaconess Sandra. Your union is Heaven-made and we celebrate you today. #MonthofLeadership #ukzone2 #OuryearofLights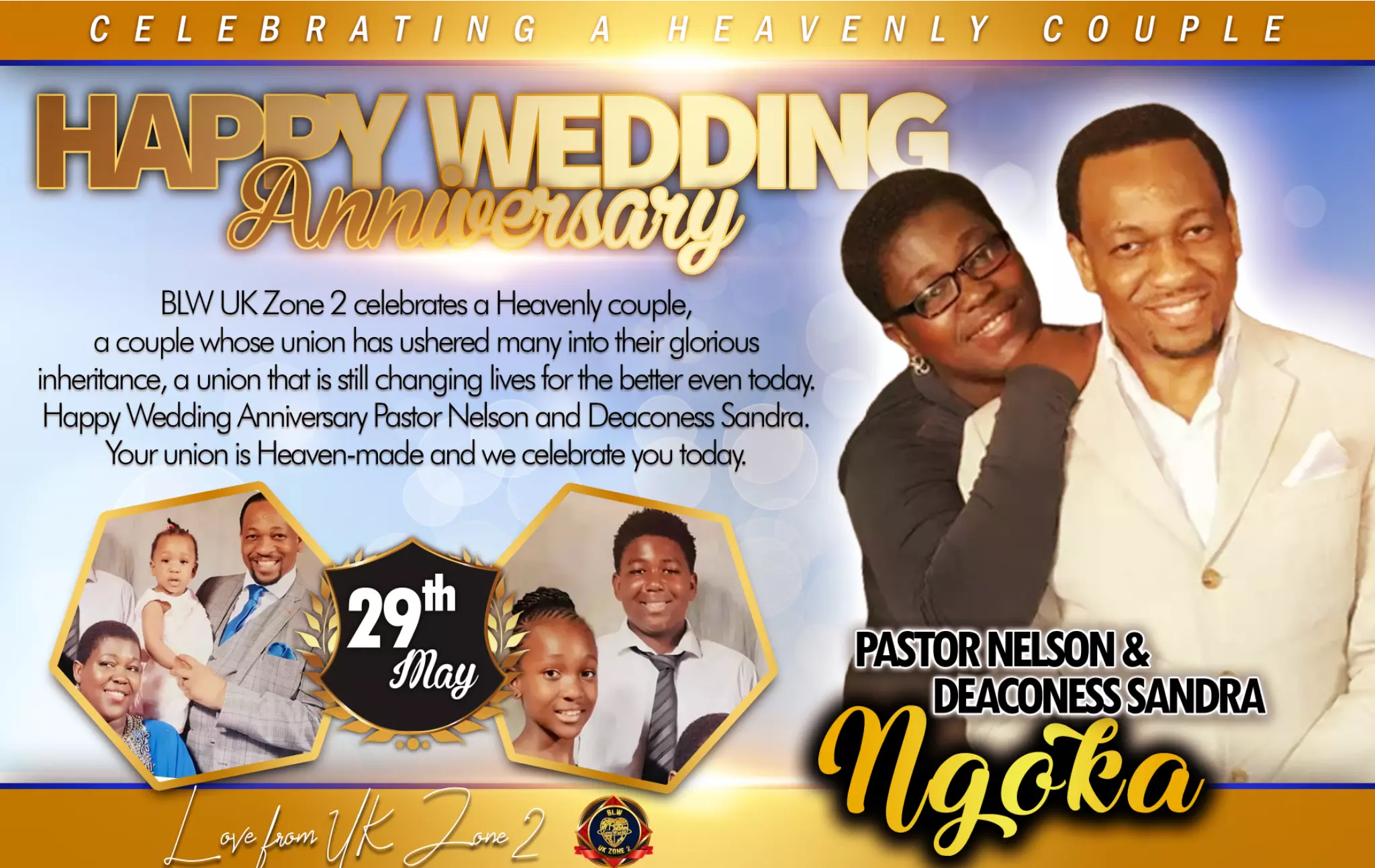 Happy Birthday esteemed Pastor Okey Ejikeme. Thank you so much for the investment and training of the word years ago in my life, its still yielding fruits till today. I love you so much sir.
Reachout Tme! Spreading the love of God! #RORRUK2019 #CEUKCHURCHES #0806
Happy birthday to an Admin extraordinaire. I celebrate a dear and loyal soldier in Christ. Enjoy a most beautiful birthday Sis Sarah. 🎁🌹💕🥳💕🌹 #UKZONE2
What's on my mind? PRAYING for Our Police Force Nation wide!!! #UKZONE2 #BLWESSEXGROUP #BLWNORWICH
This is a big deal #ceedmonton #lmamcan we are there live
#UKZONE2 #BLWESSEXGROUP #BLWNORWICH Our Local Police have asked us to PRAY for them!
Our Shield is our Faith! Our Faith is our Shield We will Fight the Good Fight of Faith, for Our Police Force!!! Our Sword is the Word of God
A merry heart at all times is medicine to the heart...