AMAKA DANIELS: Join us on Loveworld Radio on KingsChat Web
Join us on Loveworld Radio Networks today from 5:PM GMT +1 today for the June edition of the Global Service with Pastor Chris. To participate, simply click on www.cetunes.org OR download the cetunes mobile app from the google play store. Don't miss it for anything!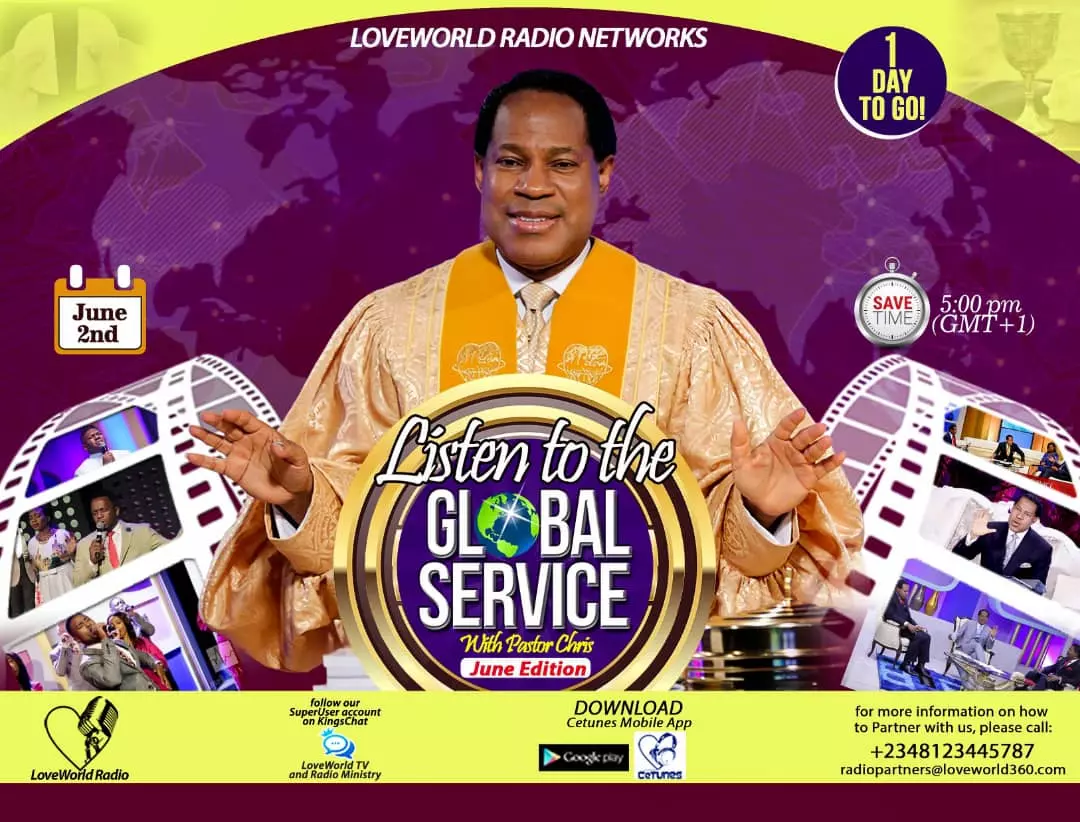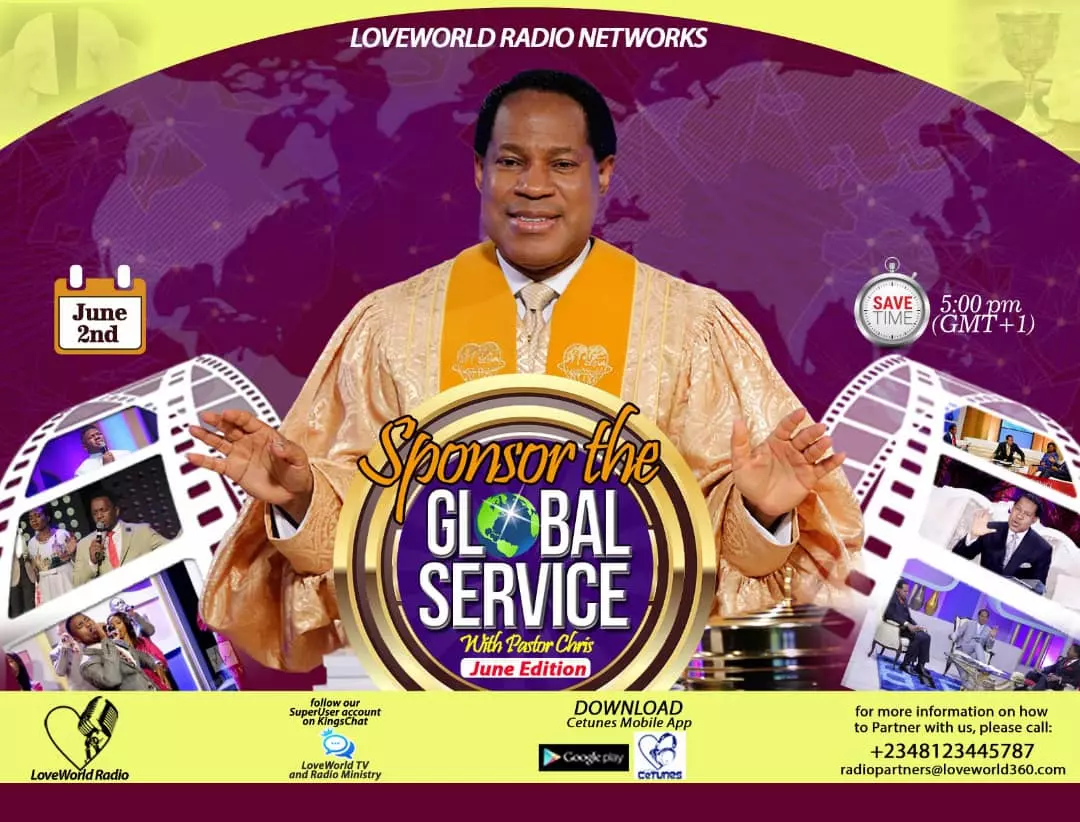 #ROR1millioncopies #CELZ5didit #CELekkididit #Grace
CELEBRATION OF LIGHTS #HappeningNow MORE PHOTO HIGHLIGHTS AS THE ESTEEMED PASTOR TONY ADUROJA LEADS THE DELEGATES IN PRAYER AT THE ON-GOING CELEBRATION OF LIGHTS SERVICE. #SeasonOfLights #CelebrationOfLights #UKZone2
Having a blessed time with the word,what a glory that is revealed #Rocam2019 #SundayservicewithPc #EWAVZ4 #CENDOBO
HURRAY!! YOUR FAVOURITE DAILY DEVOTIONAL, RHAPSODY OF REALITIES COMMEMORATIVE EDITION IS OUT NOW!! HAVE YOU GOTTEN YOURS YET? #Photospeaks 📸 Excited Pastors and brethren across the zone with their special commemorative edition copies of "our messenger angel" Rhapsody of Realities for June with our Highly esteemed Zonal Pastor, Pst. Mary Owase on the cover!!! A celebration of our victory and achievement from our recently held Rhapathon!! #Cemidwestzone #Rhapsodyofrealities #Rhapsodycommemorative #Rhapathon #Pastormaryowase
#tag rhapsody of realities commemorative acknowledgement
Happy birthday pastor!!!! Knowing u has been a blessing, I love u☺ #2Pkendy6
https://www.kingsch.at/p/MmJSVXF
📣Few Hours to the June Global Communion Service with our Man of God, Pastor Chris!!! The month of June customarily ushers us into a season of prayer, and this June, it's on a whole new level. Be in Church today for the Global Communion Service to get more insight about this special season as we receive the Word for the month of June from our man of God. The time is 4 pm GMT+1. God bless you.