Anita de Winning ORJI: #TALKINGSESSION 5TH JUNE. Dear Father,I on KingsChat Web
#TALKINGSESSION 5TH JUNE. Dear Father,I thank You for the efficacy of Your Word. As I meditate on it today,my faith is built up.Thank You Lord for my heart is filled with goodness by reason of Your Word in me,& daily,as occasion demands,I bring forth good things from my spirit.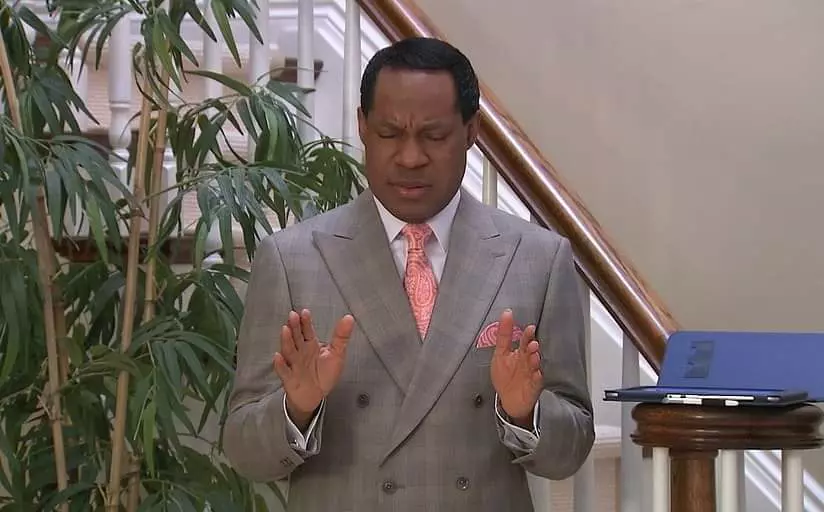 Anita de Winning ORJI
commented:
I am in Christ; irrespective of the perils and tribulations in this world, I am shielded and protected. I am like a tree planted by the waters, that spreads out her roots by the river. I do not know when heat comes. I am triumphant always in Christ Jesus! I've overcome the world and its systems! Divinity is tabernacled in my physical body; thus, I am not subject to the elements of this world. Divinity flows in every fibre of my being, in every cell of my blood, and in every bone of my body! I reign over sickness, disease, poverty and lack, in Jesus' Name. Amen.
Waiting patiently for this awesome program......I'm a Thousand times Greater
#Alert: The Pastor Chris Live Pray-a-thon continues today! Glory! Kindly take note of the following: 1.    We will all be praying together at 12noon and 10pm (Local) daily. 2. In addition to the 12noon and 10pm prayer time, do take at least an extra 15min daily, when the zone is not scheduled for corporate prayer, to pray, by joining the live prayer program at PastorChrisLive on kingschat using this link – https://pastorchrislive.org Join in as we make tremendous power available for dynamic changes. #PrayingwithPastorChris #PCLPrayathon2019 #Ghana #CeAccraGhanaZone
It's 4 days to go! Zonal Pastors and Leaders Empowerment meeting! I'm super expectant! #ZPLEM #JUNEEDITION2019
Wooow it's Mother's Birthday Today Happy Golden Birthday of lights Pastor Ma😘🤩 I love uuuuuuu
Praying now with Saints all over the world...from CE Lagos Zone 3 #Prayathon #CELZ3 #Niegria #PrayingWithPastorChris
#PrayingwithPastorChris #Pclprayathon2019 #Uganda #Ewcaz3 #Prayingnow
📣📣📣#2days2go - SHOUT IT ON THE MOUNTAIN TOP AND LET THE WHOLE WORLD KNOW, IT'S 2 DAYS TO AN APPOINTMENT WITH DIVINITY.💃📣🙌🔥 Step into Abuja and feel the pulse, the birds of the air tweet it, the airwaves signal it, the fragrance of the Holy Ghost serenades the atmosphere. The undeniable presence of the the Lord is felt around town, everywhere breadth is found. Noise it abroad, don't keep your lips sealed, you are God's strategy to rake in the harvest. These are the last few hours preceding the program, contact you invitees and seal the deal. Don't leave any stone unturned, the Lord will do great things in our midst on Friday, BE SURE TO BE PART OF THE MAKING OF HISTORY. #GOHP2019 #GOHPWITHREVTOM #AMCGOHP2019
Happy 50th birthday Pastor Taiwo Dara. Always passionate for the gospel. Always kind and ever loving.Thank you for being a blessing way back from Abuja up till now. Keep shining the light of the gospel. I love you dearly. Mwah! 💖💖💖 #ptadlightsgoldenjubilee #incomparableptad.