Anwuli Akogo: Join us by 3:15pm GMT+1 on KingsChat Web
Join us by 3:15pm GMT+1 as we celebrate our HERO OF FAITH...Today. We're celebrating the Highly Esteemed Pastor Taiwo Dara on https://t.co/vLdsJ5vh7o Or download the Loveworld Radio app on playstore using code - 143276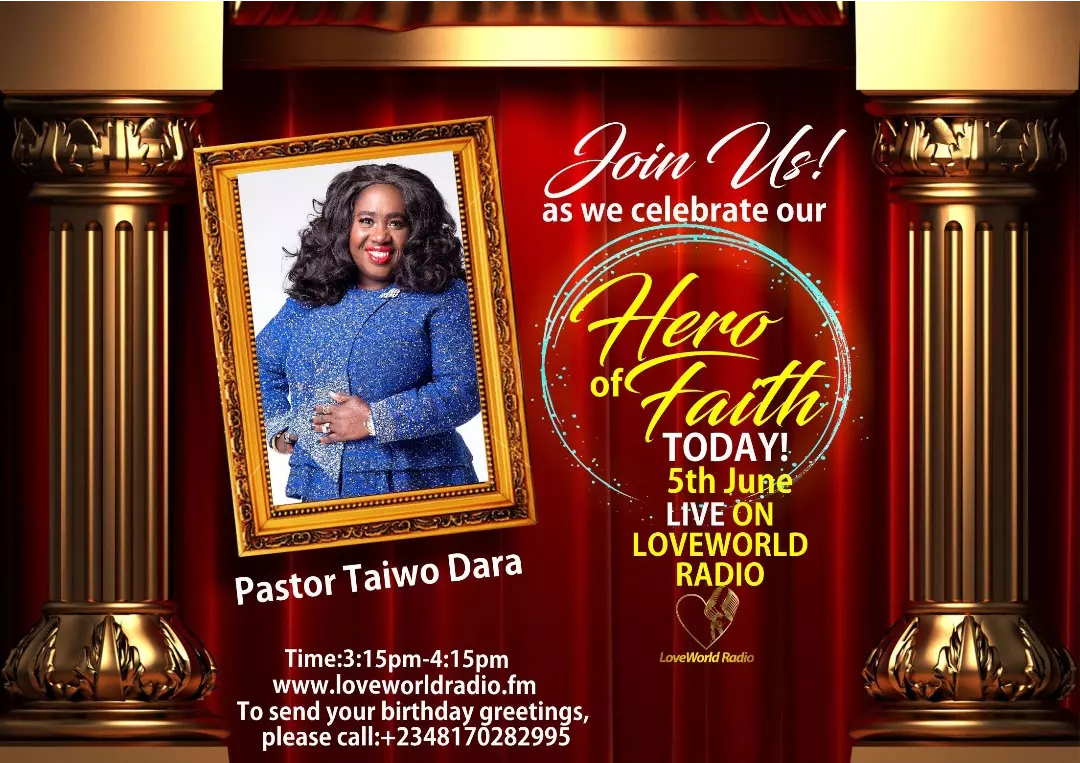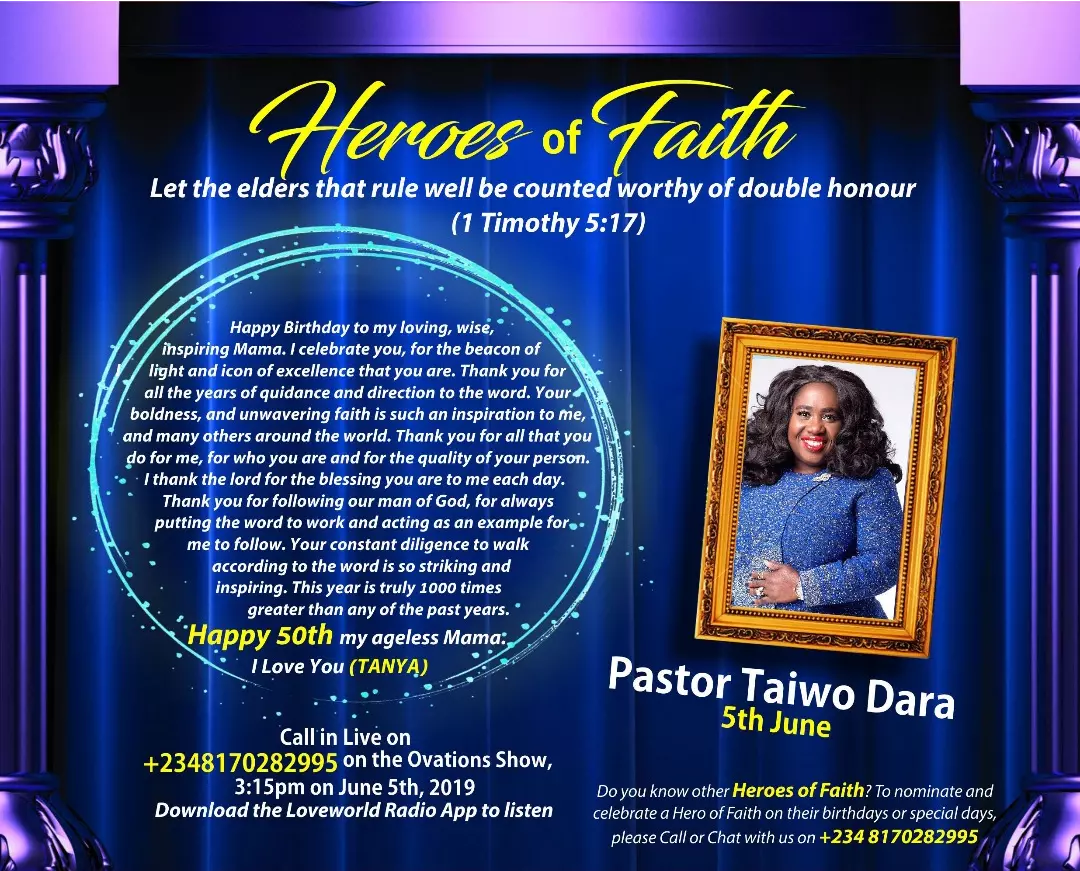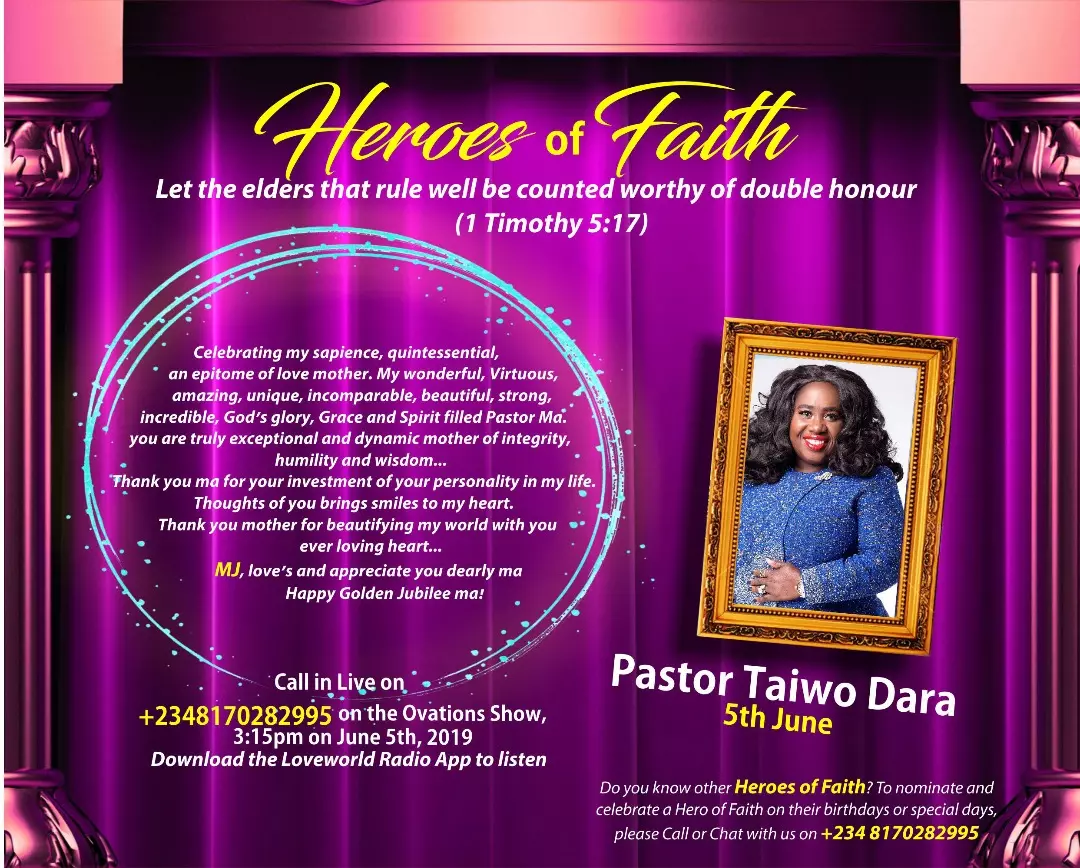 It's a golden jubilee celebration Click https://loveworldinternetradio.org/birthday/post.php?uid=5cf7c5cfb6a8475dpwfceilx8 to send greetings
https://www.kingsch.at/p/MzNPV3h
It's a golden jubilee celebration Click https://loveworldinternetradio.org/birthday/post.php?uid=5cf7c5cfb6a8475dpwfceilx8 to send greetings
The Word@Work train hits the city of Port Harcourt next as The Haven Zone D1 hosts the esteemed Ag. President of The Haven Nation. It's time to be upgraded. Hallelujah!!!! #TheHavenNation #TheHavenZoneD1 #wordatwork
Credit direct investment, la vitta ricca investment, etc are fraudsters oooooo, plzzzzzzzzz ruuuuuun. Tell others too and make sure you don't fall victim. BEWARE!!!!!!!!!!!!!!!!!!!!!!!!!!!!!!!!!!!!!!!!!!!!!!
It's a golden jubilee celebration!!! Join us today on www.loveworldradio.fm @ 3:15pm GMT+1 for the celebration
#eveningofthanksgiving One Night, global impact
Happy Birthday Highly esteemed Deacon Felix Ehigie
June - The Month of Prayer.... Enlarge your barns! Get ready for a windfall of the miracleous . When we pray, we shift things in the realm of the spirit and impose the divine will of God, on life circumstances
Happy Birthday Esteemed Pastor Nosa Eribo. You are truly a Beacon of Light, and your light shines everywhere. Thank you for your inspiring commitment to the work of the ministry in Ethiopia, and for all you do for the gospel. We love and appreciate you dearly.