🎉🎉🎉HAPPY BIRTHDAY TO OUR HIGHLY ESTEEMED ZONAL 🎊🎊🎊PASTOR, RELENTLESS AND AUDACIOUS MAN OF GOD, PRECIOUS AND LOYAL SON OF PASTOR CHRIS AND AN ASSOCIATE OF THE GOD-KIND IN THE LOVEWORLD NATION. DEAR PASTOR SIR THANK YOU FOR BRINGING TO US THIS GOSPEL COMMITTED BY GOD TO OUR DEAR MAN OF GOD PASTOR CHRIS. 🎂 THANK YOU SIR FOR POINTING AND TRAINING US TO FUNCTION, BE FRUITFUL AND PRODUCTIVE IN THE VISION OF OUR LORD JESUS CHRIST ENTRUSTED TO OUR DEAR MAN OF GOD PASTOR CHRIS. THANK YOU SIR FOR LOVING US IN THE NATION OF KENYA; THANK YOU SIR FOR YOUR TENACITY, VISIONARY LEADERSHIP, IMPECCABLE AND EXEMPLARY PASTORAL CARE AND PATIENT NURTURING. MAY THIS YEAR BE THE BEST EVER FOR YOU SIR! MAY YOUR LIGHT CONTINUE TO BEAM, BLAZE AND BURN✨ WITH GREAT INTENSITY TO ALL AROUND THE WORLD THROUGH THE MINISTRY OF THE WORD AND THE DEMONSTRATION OF THE SPIRIT THAT YOU IMPACT US WITH EVERYTIME WE SIT UNDER YOUR ANOINTING. 🙏THANK YOU SIR FOR JOYFULLY LEADING US IN BEING PARTAKERS OF THE GRACE OF GOD UPON THE LIFE OF OUR MAN OF GOD AND CHRIS. OUR LIVES ARE CHANGED AND CONTINUOUSLY BLESSED BY YOUR GLORIOUS MINISTRY TO US. HAVE A GLORIOUS YEAR SHINING BRIGHTER THAN EVER BEFORE. THIS IS YOUR SEASON AND YOUR TIME TO SHINE SIR! WE LOVE 💖YOU SO MUCH SIR! CHRIST EMBASSY NCZ1. #PTE06 #J6 #DynamicPTE #CelebratingExecptionalism #PTEonOfPastorChris #NCZ1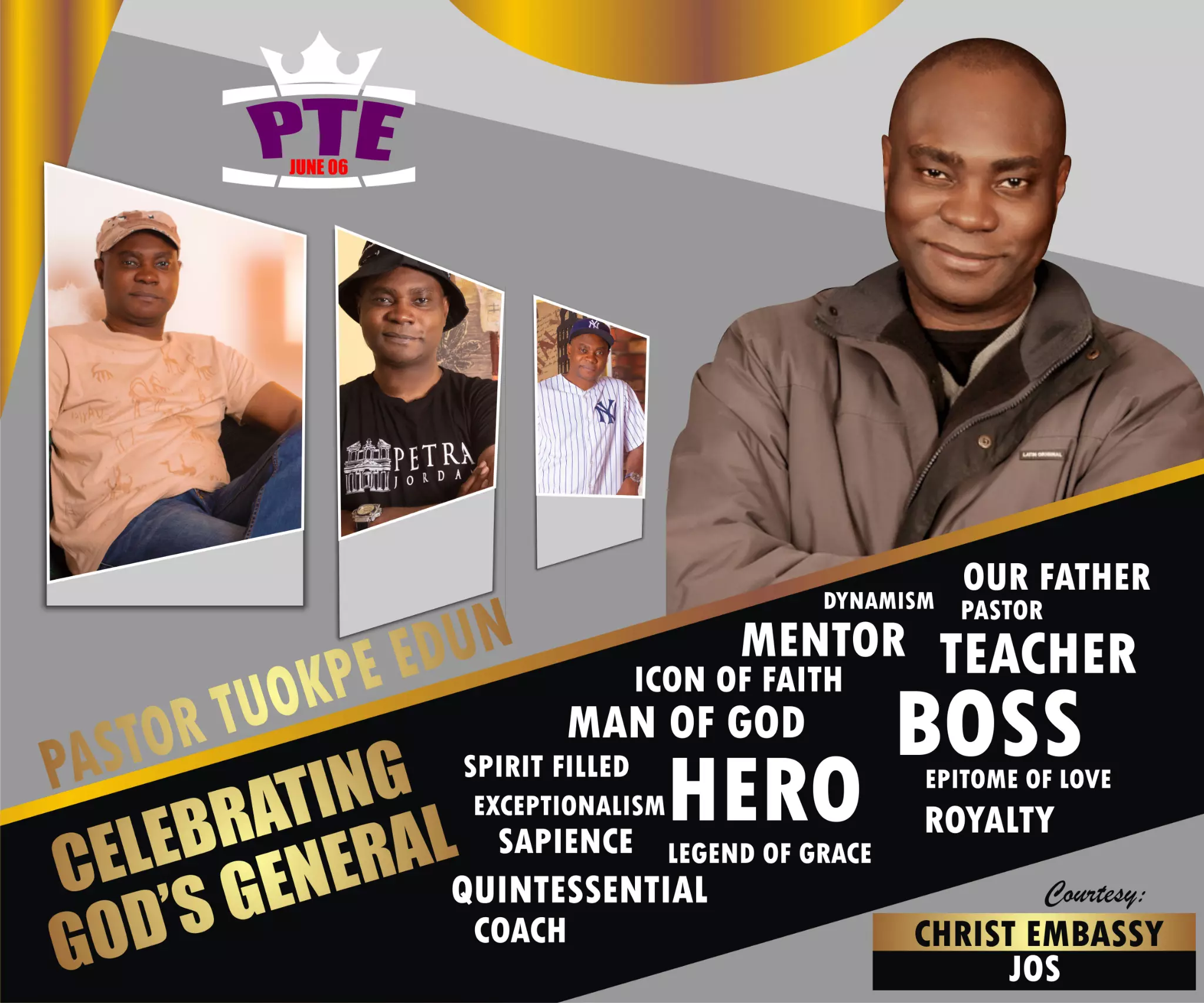 Rex Cheng
commented:
Happy birthday Pastor Sir. I love you dearly
When we pray in Jesus Name, God hears us, He answers. We pray! #PrayingwithPastorChris #PCLprayerthon2019 #Cyprus #BLWZoneC #prayingnow #radiancecell
Happy 75th Birthday to a Deacon of the Most High. Deacon Olude Grant you indeed have been a source of strength and inspiration. Wishing you greater years ahead. Thank you sir for all you do for us as a Church and the Ministry. I love you plenty.
3 DAYS TO GOOO!!!! EXCITEMENT IN THE AIR #AbkMegaService #MegaservicewithPtt #AbeokutaMC #yearofLights🌟
https://pastorchrislive.org/prayathon/livetv.php Join us in prayer #PrayingwithPastorChris #PCLprayerthon2019 #Cyprus #BLWZoneC #PrayingNow
Making power available #PrayingwithPastorChris #PCLprayerthon2019 #Cyprus #BLWZoneC #PrayingNow #Dunamiscell
Golden looks great on you Thank you for saying "Yes" to me 23 years ago. You are amazing. You now operate in the 1000 times greater arena. Happy birthday my sweetheart. I love you supercollosally