BLW ZONE G: CELEBRATING GREATNESS!!! Hurraaaayyyy💃💃💃💃💃Co on KingsChat Web
CELEBRATING GREATNESS!!! Hurraaaayyyy💃💃💃💃💃Congratulations to Our Esteemed Zonal Secretary Pastor Derick Izekor and BLW ZONE G on our 1st position in the PCL 10-IN-1 CHALLENGE. Thank You Sir for leading us always into perpetual victory. We win always. #blwzoneg #globalzone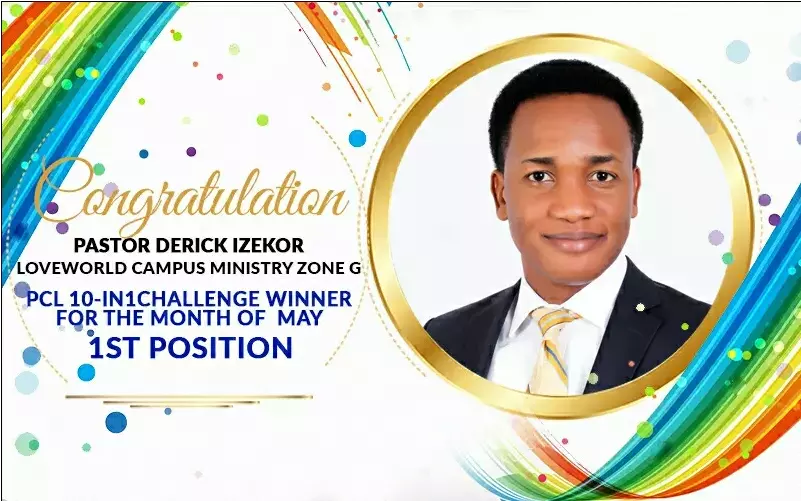 #IamPrayingWithPastorChrisNow #PrayingNow #CebeninVirtulZone #SpiritInMotion #Upgrading....
🇬🇧🇬🇧🇬🇧 Counting up to the big blast🇬🇧🇬🇧🇬🇧 Loveworld Central Church Manchester UK Zone4 RORR UK 🇬🇧 street party/carnival. It's LIVE and full of life!! Glorrrrrrrry!!!!!! There is excitement in the air!! Watch out for more update.... 🇬🇧🇬🇧🇬🇧🇬🇧🇬🇧🇬🇧🇬🇧🇬🇧🇬🇧🇬🇧🇬🇧🇬🇧🇬🇧🇬🇧🇬🇧🇬🇧 #LWUKZ4 #RORR2019 #Lovezone #Party
How can I forget the Business and Career Seminar. The safest platform we test our business ideas and skill set before facing the real world - best believe that can make a whole world of difference.
#prayingwithpastorchris #pclprayathon2019 #Uganda #EWCAZ3 #prayingnow
Name that career and business you want, it can be launched in Norwood with our in-house Recruitment Consultants and a willing focus group. We had it all and I am a living testimony. Unfailingly, these events took place each year even with undue and unreasonable pressure.
#prayingwithpastorchris #PCLprayathon2019 #Uganda #EWCAZ3 #prayingnow.
#prayingwithpastorChris #PCLprayathon2019 #Uganda #blwuganda #payingnow