ChinweGod: My family! It seemed like on KingsChat Web
My family! It seemed like yesterday.. thank the Lord for your lives. See what the Lord has done with you.... greater blessings are yours forevermore. HWA Dcn OT & PST. Mo. Ekiugbo. @moeki @gratefulpfa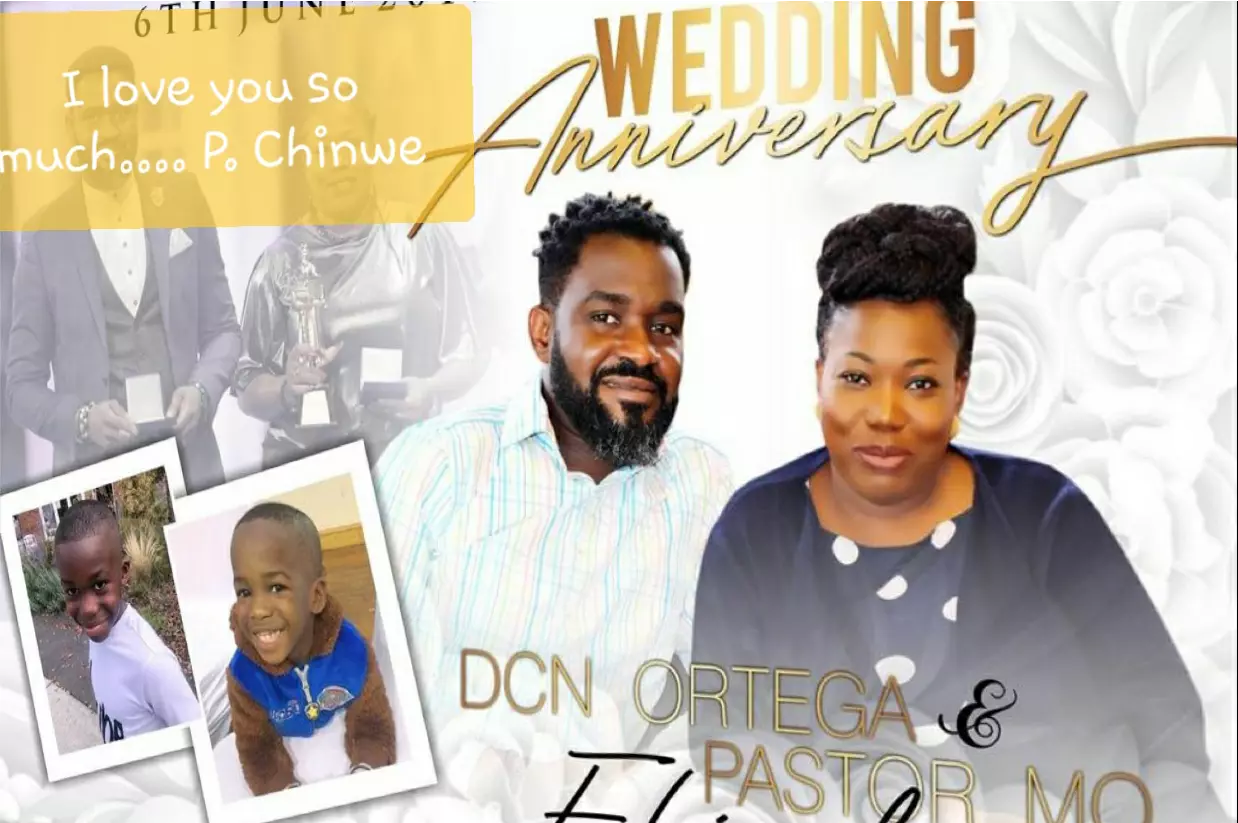 Dcn Ortega
commented:
Pastor Chinwe of the most high, thank you so much....👍🏽✊🏽💪🏽✌🏽💗
We thank God as the 2 became 1 today. We are now Mr. and Mrs.Tek aka the #G4"s. Thank you to our Pastors, Leaders and Families. Other steps loading!!!!!!! #June8th💘💘💘 #MonthofPrayer!!!! #YVAR2019 #LMAM #EWCAZ4
Happy birthday my dear Wizzy!!! You are so so special and super amazing! I have been enjoying g 🎵awesome (my current ringtone) and 🎵We prevail. You have blessed us with so many amazing gifts! Keep representing😉. Lots of love! #Wizzy0606 #ceekpanreal #cemidwestzone
#WEZ4 CE GERMANY #RORINGERMANY # ROGERCOMM #CEBerlinCentralChurch
#Happy10thweddinganniversary #1000timesgtreater #PF&PR #6/6/19 #CESAZONE1 #MillionCOPIESOFRORDONE
Happy wedding anniversary to 2 wonderful people...you are both special and unique in your own ways, together you are just perfect! Wishing you many more years of splendid marital bliss. God bless.
Thank you Pastor Nelson and Dcns Sandra for all years of service in BLW Norwood. From the first day I stepped foot into Norwood, I never looked back and it has been an amazing 9 years of growth. You pursued the vision of the ministry unwavering and for that we are grateful.