Christ Embassy Canada: HAPPY FATHER'S DAY TO OUR on KingsChat Web
HAPPY FATHER'S DAY TO OUR HIGHLY ESTEEMED REGIONAL PASTOR, WE LOVE YOU SIR. AND TO OUR ESTEEMED GROUP PASTORS, PASTORS AND ALL THE FATHERS IN OUR REGION. WE LOVE YOU DEARLY. #HAPPYFATHERSDAY #CANADA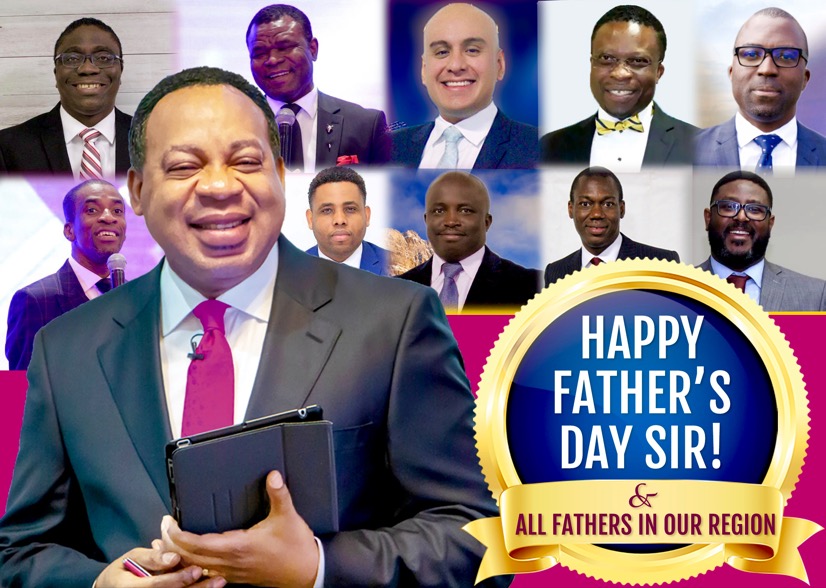 Happy Birthday Dearest Dcns Andrea! Thank you ma'am for being such a source of joy and laughter! For being a true light in the world and always illuminating! I love you ma'am! @andreawilliams
Happy Fathers Day Dads, I love you so so much! 💓 #FathersDay #CECanada #BLWCanada
Happy Father's Day to a really great father to millions of children all around the world! Thank you Pastor sir, for saying yes to our Heavenly Father, to be His vessel, that He is using to bless billions of people in all nations! I celebrate you Pastor Sir!
Happy father's day to my father Deacon Thokozani #CE PINETOWN #DURBAN GROUP #SA ZONE2
#PrayingwithPastorChris #PCLprayathon2019 #CE-AbuDhabi 1 #UAE🇦🇪 #MiddleeastZone #Prayingnow
Happy Father's Day, Rev. Sir! It will be an understatement to just call you father! You have proved times without number, that you a very caring father, especially to me! Strict, yet gentle, disciplinarian, yet very loving and compassionate! I celebrate you Rev Sir!