Hungry? KOREWA is a call or 5 minutes walk away10 Kudirat Abiola way, opposite VDN Fashions and Julie's estate. BTW the Clay company and Awabat filling station on either side. A Blue, yellow and Orange coloured shop is KOREWA dinner waiting for you. KOREWA..all about you😘😋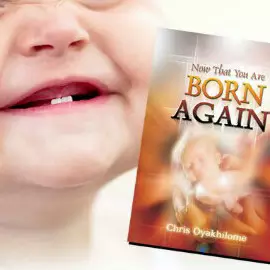 Estar
commented:
Looking forward to it
Dcns Uwa of D lion of D tribe of Judah
commented:
We are opened. KOREWA is opend! Glory to God. We are at no 10 Kudirat Abiola way, opposite VDN Fashions and Julie's estate. Beside Clay company and Awabat filling station on either side. A Blue, yellow and Orange coloured shop is KOREWA dinner waiting for you. Tell your friends. We are right on the same side with LCC. Walk or drive towards Oregun. It's just after the (red bricks)Clay company. Have your meals, during MBTC and ICLC. We have all you require. You can call for special orders, a day before. Delivery is also available. Owned by your very own. Call 08087181078 Please share with all your contact. Thank you so much
Happy birthday to my esteemed pastor Wilma. I celebrate you today for this your supernatural birthday of light .Thank you for the great and wonderful work you are doing in Eastham. I love you so much. Keep shining. #Eastham
Happy birthday to a very special person in the body of christ @roshiabashaj we celebrate you today🙏🏿🙏🏿
Happy birthday Esteemed Pastor Ma.Thank you for all you do in ministry. We love and appreciate you dearly Ma.
Celebrating Excellence and Gods Grace. Happy Birthday pastor ma.
البرنامج مخززززززي كل م دخلت هنا بعد كم ساعه م يدخلني ابددددا ويعلق ومدري لإيش
Celebrating a gift from Heaven. I love you pastor ma. Happy Lights Birthday
PRAY-A-THON CELZ3 praying now........