Mary Jackson Alelu: With Pastor Uyi, you always on KingsChat Web
With Pastor Uyi, you always know how it's going to turn out .... Wins all the way! He's predictable! I love you sir! #ICLC2019 #CEKORODUMA #AMC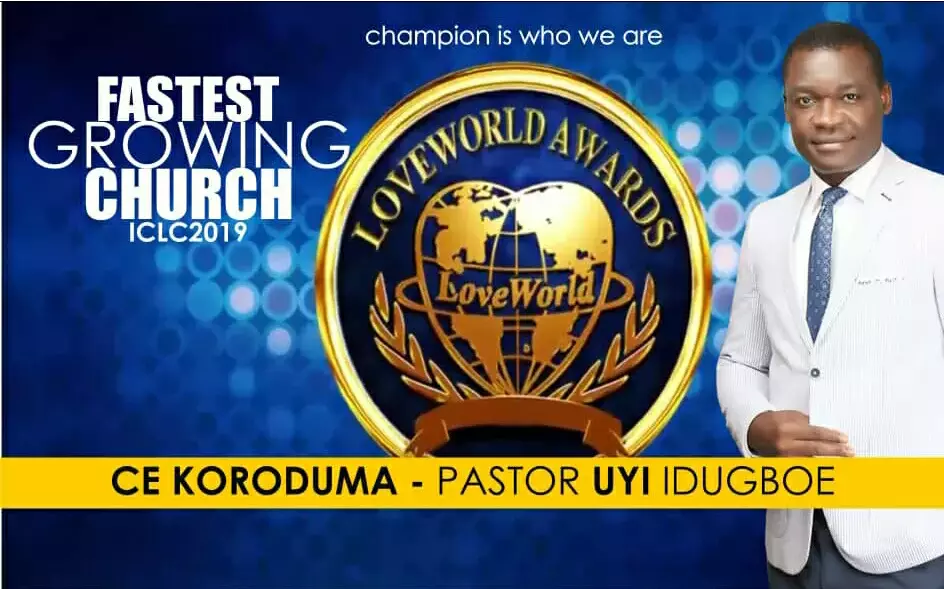 Lawrence favour
commented:
NAIJA GET HELP INVESTMENT PLATFORM NAIJA GET HELP INVESTMENT PLATFORM NAIJA GET HELP INVESTMENT PLATFORM Least Investment Package ₦10,000. INSURANCE PROVIDES HELP This is an investment package, where you donate small and earn +2% of whatever you donates. This platform it was consult and supported by the Cooperative Affairs Commission Of, Federal Republic Of Nigeria the insurance company WHY SOME PEOPLE STAY BROKE! 1. Full of Doubt 2. Fear of other failed businesses 3. Comfortable with being broke 4. Keep looking for proof / results 5. Always scared to take risk and always thinking negatively 6. Always waiting for someone else to succeed first before joining... when they can be the successes themselves Be positive dear! The journey of a thousand mile begins with a Step. TAKE THAT BOLD STEP, START GET STARTED JoinTodayAndSmileTomorrow HOW IT WORKS Donate 10k and earn 20k Donate 20k and earn 40k Donate 40k and earn 80k Donate 50k and earn 100k Donate 100k and earn 200k Donate 200k and earn 400k Etc… All payments are gotten within every 30mins to an hour from the time of confirmation of payment. . *You can gain for life if you multi invest and/or keep re-investing. You will find out that no day will pass without you earning. NO PONZI NO REFERRAL For more enquiry Call:08144708320 LAWRENCE FAVOUR WE ARE PENCIL IN THE HAND OF THE CREATOR.
أحمل وجهي و أمشي إلى حيث يجتمع المدمنون على قتل أوقاتهم قلت أمشي إليهم،أشاركهم قتلها
PRAY-A-THON.... CELZ3 praying now.
WE ARE LIVE !!! REON Minister In Warri, Pastor Isaac Orode of Christ Apostolic Church is leading the Prayer Session in the ongoing PastorChrisLive Pray-A-Thon! #warriministrycentre #PrayingwithPastorChris #Prayingnow #PCLPrayathon2019 #Nigeria
PRAY-A-THON. CELZ3 praying now.
Make more than double of your money in Bitcoin trading register with world biggest exchange here https://www.binance.com/?ref=11563893
مساء له لون خديك يا حاملة الشهد
The Holy Spirit vitalizes my physical body; therefore, my body is no longer sustained by the blood flowing through it, but by the power of the Holy Ghost. That divine power will burn up cancer, destroy every growth and drive away demons when they try to attack me. Hallelujah!
WE ARE LIVE !!! REON Minister In Warri, Pastor Adams Onoyume of Divine Assignment Ministry is leading the Prayer Session in the ongoing PastorChrisLive Pray-A-Thon! #warriministrycentre #PrayingwithPastorChris #Prayingnow #PCLPrayathon2019 #Nigeria
LOVEWORLD AWARDS Congratulations CE AKENFA 1 YOUTH CHURCH Top 5 Outstanding Youth Church in the Loveworld Nation Congratulations to SIS VIOLET MACIVER Top 15 TEEVO CLUB LEADERS in the Loveworld nation. #CEBAYELSA #TLB #TLBSON #NSSZONE1