CALABAR MINISTRY CENTRE : CELEBRATING A BURNING AND A on KingsChat Web
CELEBRATING A BURNING AND A SHINING LIGHT✨✨✨✨✨✨✨✨✨✨ Happy Birthday to our beloved Sister Precious Okpukpara; thank you for all you do to cause the message and vision of our Ministry to expand and be established around the world. Thank you for your passion and commitment to the work in our Ministry Centre..... We celebrate your exploits in the Gospel, rejoicing at the greater days that lie ahead. This new phase shall evidently be a thousand times greater for you as our Man of God declared. We love💝and appreciate you.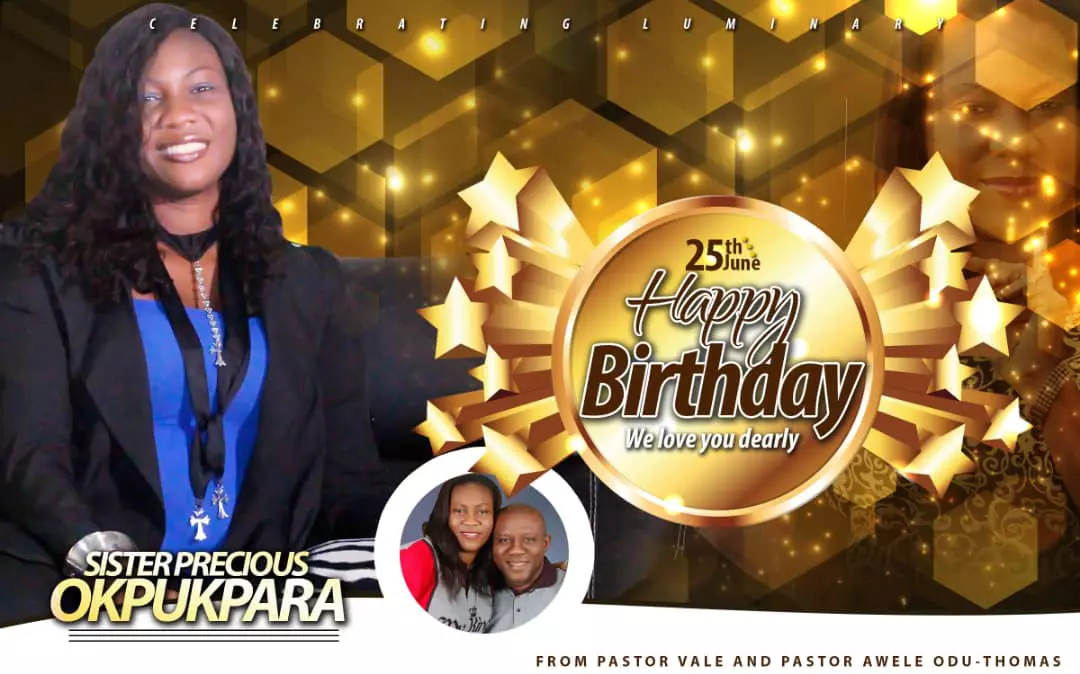 ما أجهل الناس الذين يتوهمون أن المحبة تتولد بالمعاشرة الطويلة و المرافقة المستمرة. إن المحبة الحقيقية هي ابنة التفاهم الروحي، وإن لم يتم هذا التفاهم بلحظة واحدة لا يتم بعام ولا بجيل كامل. - جبران خليل جبران ، الأجنحة المتكسرة .
#Prayingwithpastorchris #Pclprayathon2019 #Ewcaz3 #Uganda #Prayingnow
#prayingwithpastorchris #PCLprayathon2019 #Uganda #EWCAZ3 #prayingnow
#Prayingwithpastorchris #PCLprayathon2019 #Uganda #EWCAZ3 #Prayingnow
#prayingwithpastorchris. #pclprayathon2019. #prayingnow. #uganda. #EWCAVZ3
#Prayingwithpastorchris #PCLprayathon2019 #Uganda 🇺🇬 #EWCAZ3 #Prayingnow
Congratulations to our beloved Sis Uzoma D'BLESSED & D'GREAT on your graduation. Glorious things are spoken of you. Keep on shining ever so brightly. I love you dearly 💖🤗 #cescarborough
Today is just soo special, Happy wedding anniversary to my parents, I love you sincerely Your union is blessed #ceottawa #cecanada