CE Benin Zone 1: Hearty congratulations to the Highly on KingsChat Web
Hearty congratulations to the Highly Esteemed Pastor Moses Olayemi, pastors and leaders of CE Erediauwa for emerging as the 2nd top soul winning church in the Loveworld Nation. #cebeninzone1 #iclc2019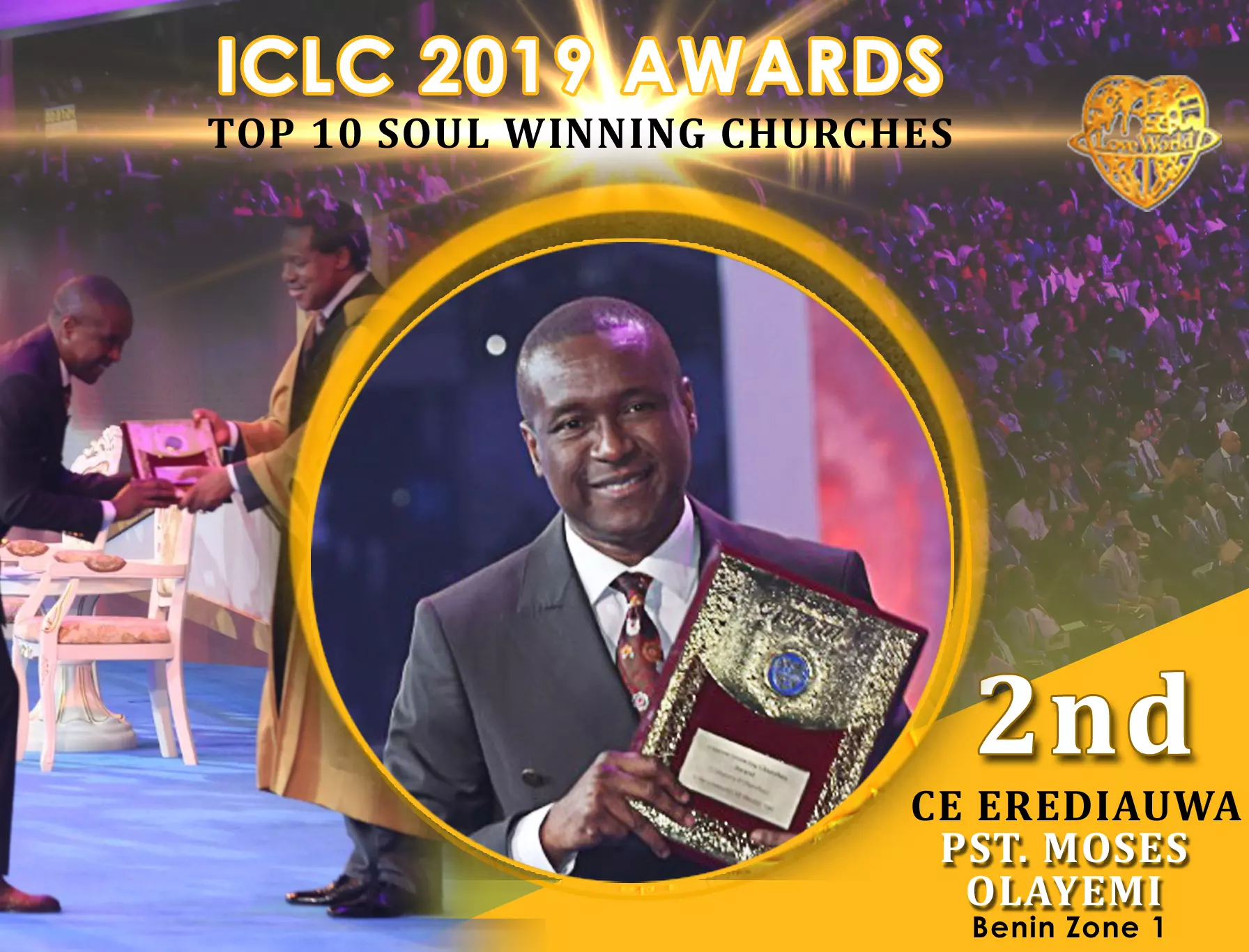 Paul Obas-Albertz
commented:
Congratulations Sir! Grace For Even Greater Exploits Is Already At Work.. Congratulations Pastors, Leaders & Members. 🙌
Amos Uka
commented:
Congratulations to our highly esteem zonal Pastor Moses Olayemi and all leaders in Beninzone1 for making us proud. We will do more this second half of the year.
AnneDollars!
commented:
Hearty Congratulations Highly Esteemed Pastor Sir! Congratulations Highly Esteemed Pastors, Leaders And Members Of Erediauwa.
Happy Wedding Anniversary Bro. Betrand & Pastor Iris. I love you dearly!
I am son of CHIEF ifagbemi awogbemi ijebu igbo land brother or my sister And many more about spiritual help and if you are interested you can call me or me on this line or +2349054048547 or +2349054048547call me for your serious problems to be solved
Congratulations to our churches in the top 10 soul winning churches - thank you for giving many hope. #cebeninzone1 #iclc2019
Celebrating Deacon Buchi @55 in a Ragea style #BishopChikancy #GospelComedian
Happy Birthday Sean! I love you ❤️💰🎉🎂
Congratulations to the 2nd Zone with the best reporting for the 2018/2019 Cell Ministry Year - CE Benin Zone 1. #cebeninzone1 #iclc2019
TCIF's Global Voluntary Blood Donation Campaign which was launched on the 14th of June and which will extend to the 30th of July is impacting lives all around the world thanks to our wonderful voluntary blood donors! We celebrate every one of them for being #superheroes. We have had successful voluntary blood donation drives in Kenya, India and Burkina Faso and many more will be taking place this week. Follow this super user for more updates! To sign up as a voluntary TCIF blood donors, please visit: www.bit.ly/tcifblooddonation