CE Benin Zone 1: Hearty Congratulations to our top on KingsChat Web
Hearty Congratulations to our top soul winners from the ICLC 2019 - Thank you for changing lives. #cebeninzone1 #iclc2019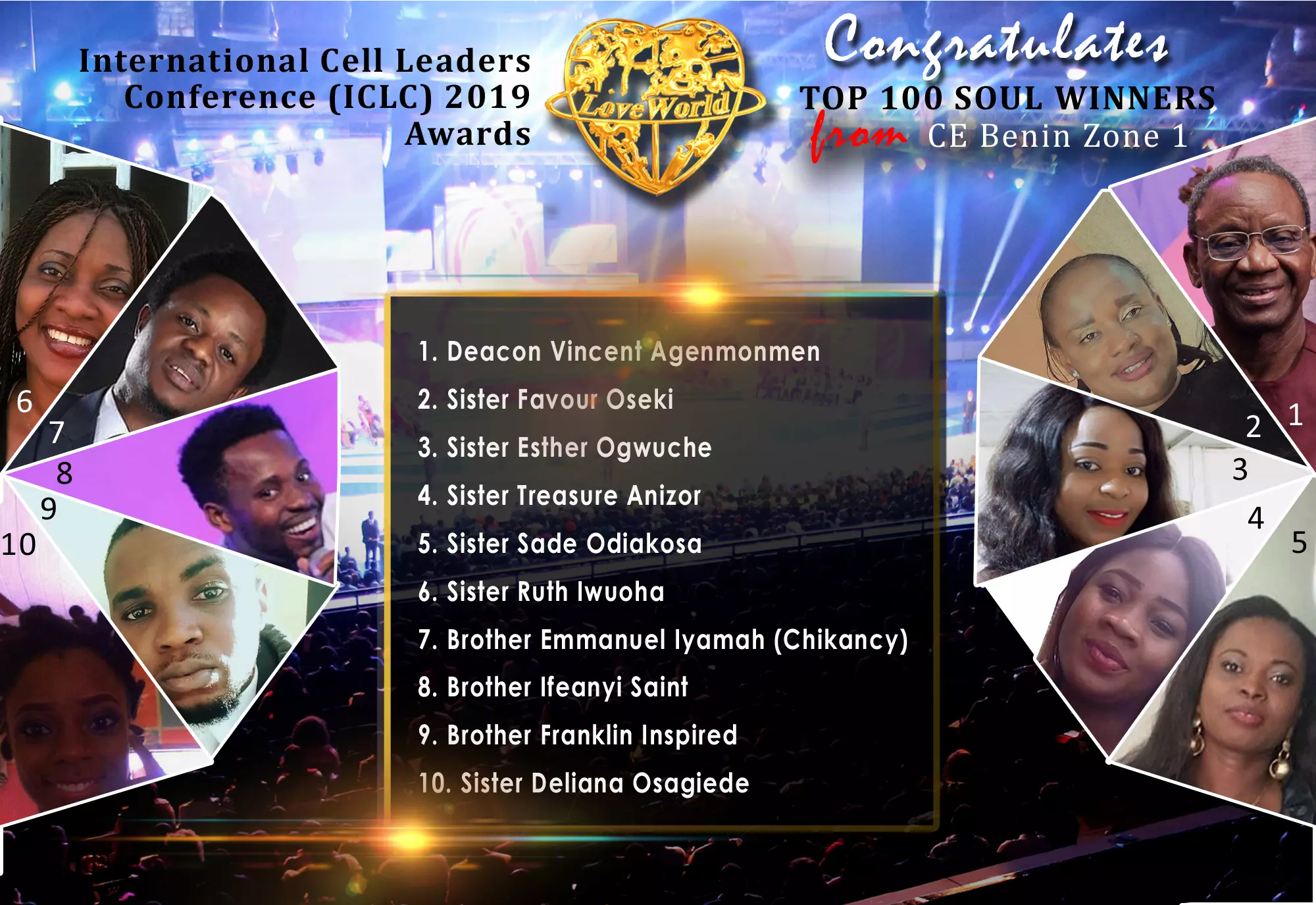 Dcn Dr Vincent Agenmonmen,MFR.
commented:
Praise God!!! This is God's doing and it is marvellous in our sight. Thank you Pastor for showing us the way.
AnneDollars!
commented:
Congratulations Highly Esteemed Soul Winners!
Hbd Sis may the Lord bless you with many more years in the name of jesus
ظالمْ من يرضى عبوُسك وانتي للفرح اسبّاب .
Night Of Bliss with Pastor Maureen #cemidwestzone #silukomodel
Congratulations to our top soul winning Churches - Thank you for your commitment to bring many sons to glory. #cebeninzone1 #iclc2019
Celebrating Deacon Buchi @55 in a Ragea style #BishopChikancy #GospelComedian