✍🏻✍🏻🗣See what you missed earlier in the MONTH OF PRAYER🙏🏼🙏🏼🙏🏼 It's the exhilarating JUNE EDITION of the PCDL DIGEST👍🏽👍🏽👍🏽... 5Days Of Meditative Study on PRAYER👌👌👌and spark a fresh fire in you as we pray on the ongoing Pastor Chris Live Pray a Thon ...Relive the impact of this combo-study on epic titles on Prayer by Pastor Chris including 👉🏻 Cultivating the Spirit Of Prayer 👉🏻 The Holy Spirit and Prayer 👉🏻 Prevailing Prayer ....and lots more Click http://bit.ly/2xh4BLW to Download and share complete study outline ...titles are available for purchase and download from the PASTOR CHRIS DIGITAL LIBRARY...on iOS and Android stores...or via web @ www.pcdl.co #pcdldigestjuneedition #acombo5daystudyonprayer #downloadprayertitlesonpcdl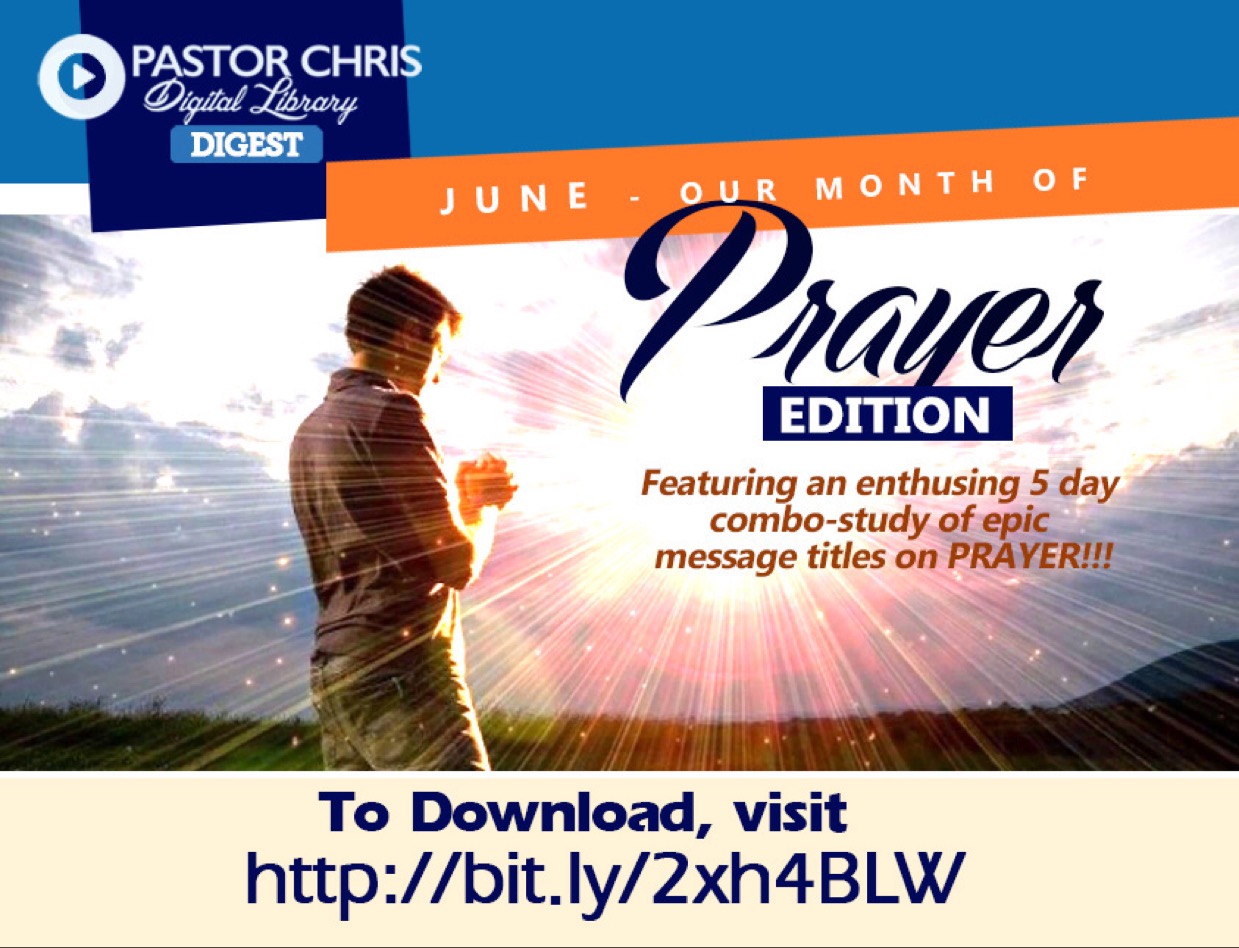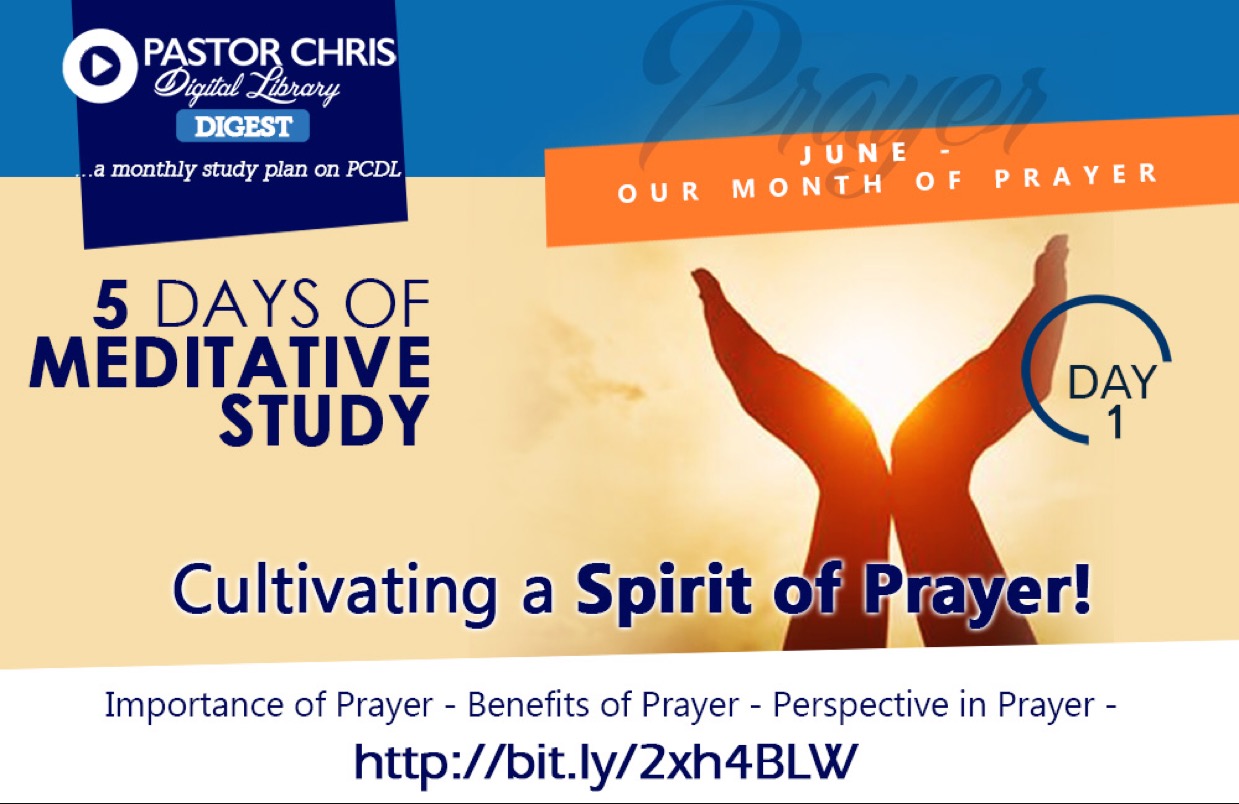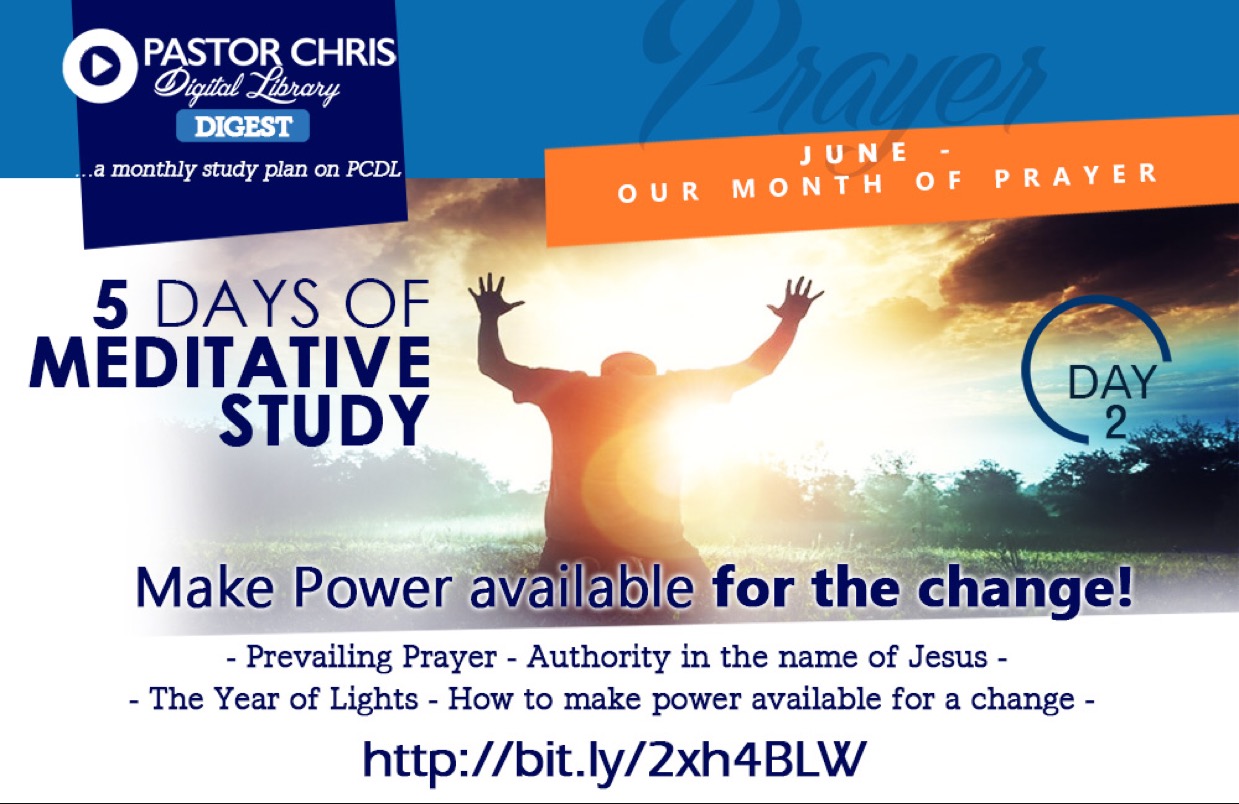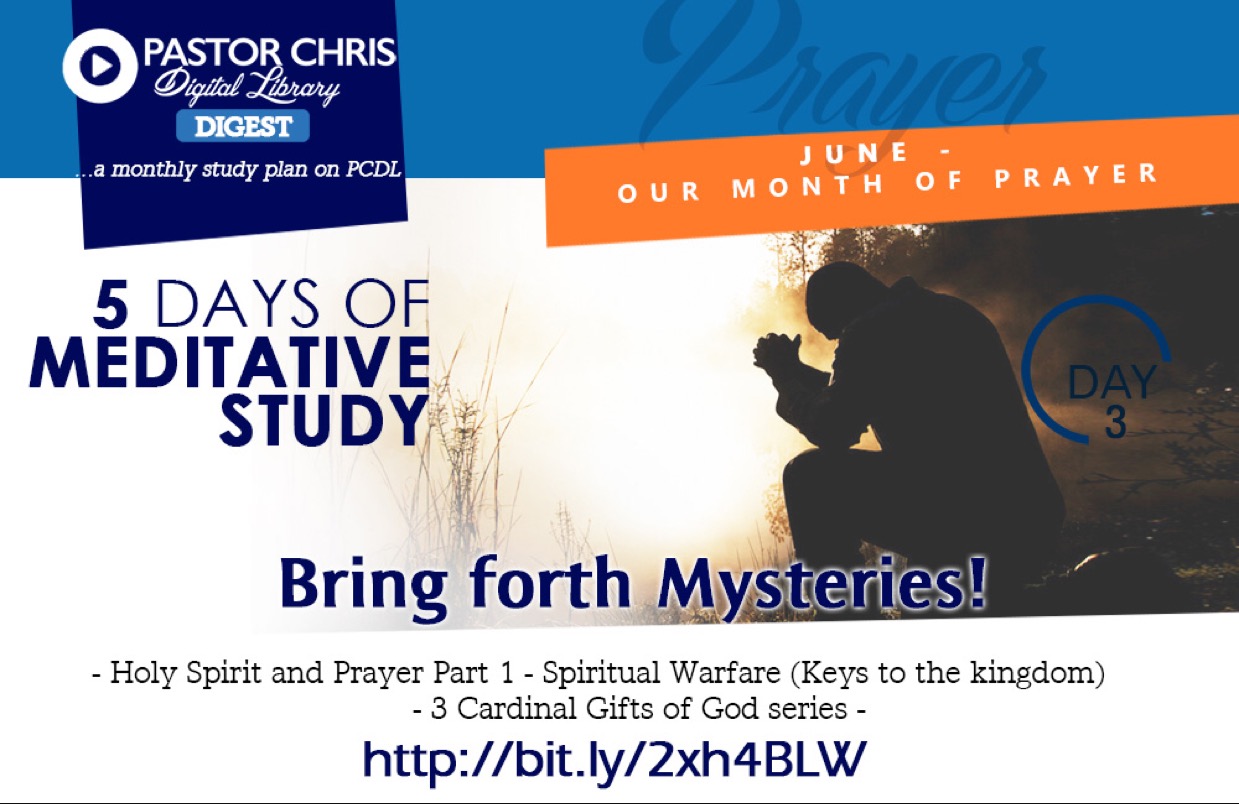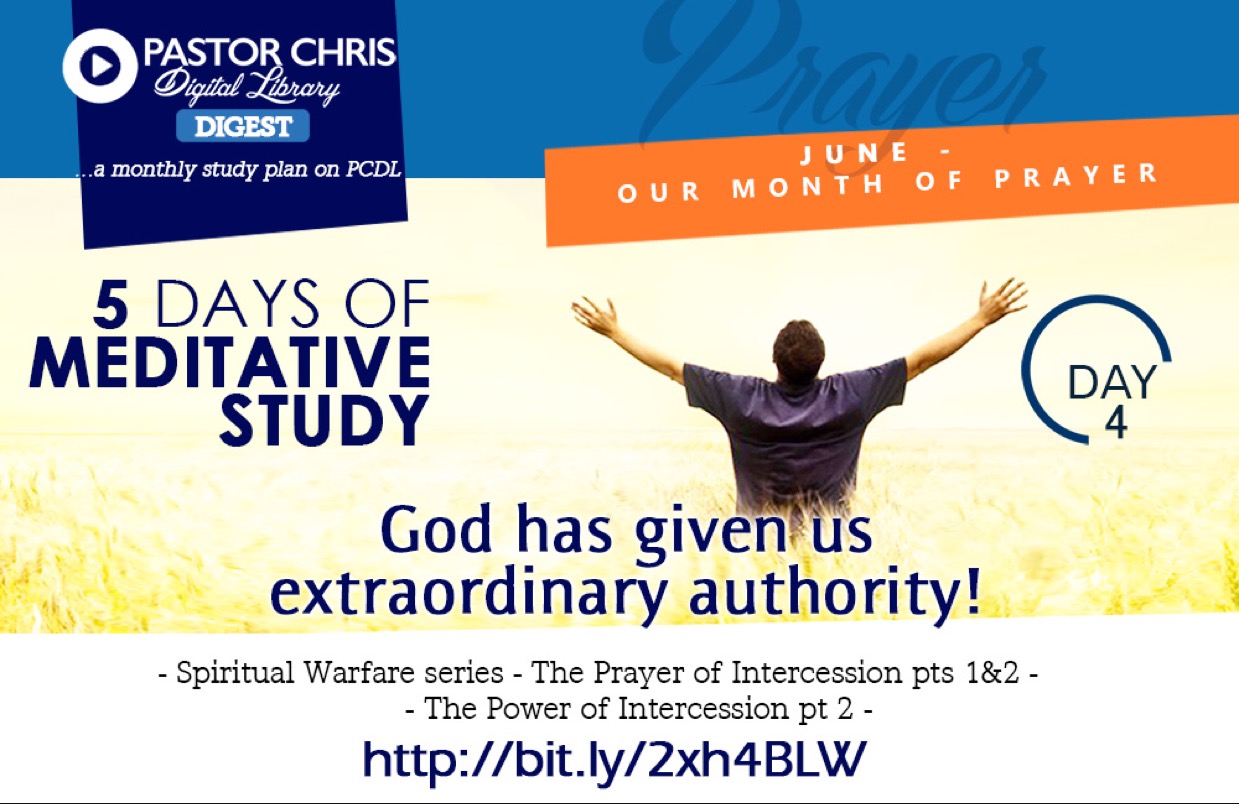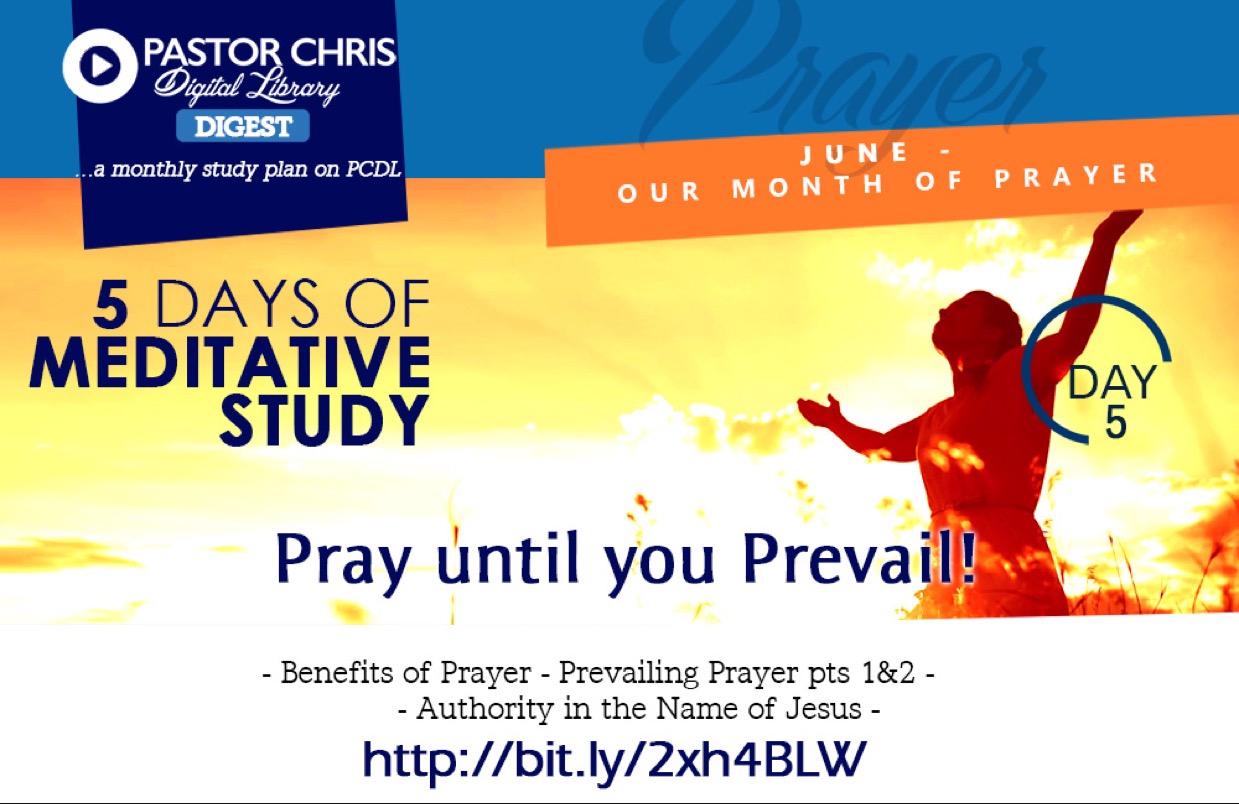 Happy birthday to my dear Dad @Iampti Thank you for being all that you are and so much more!!! I love you endlessly Sir.
💥IT'S 3 DAYS TO REACH OUT CANADA! WE ARE READY TO SPREAD THE WORD AND SALVATION ACROSS CANADA! GLORY!💥 #ROCAN
Looking forward to a glorious time.
Celebrating my dear brother and friend. Have a fabulous.year full of innovations, grace and glory. I love you.
ماشاء الله بعد تحديث البات بدت الناس تجي مثل العاهرات .
My forever friend Ur days r long and prosperous I'm celebrating a true lover of Christ A humble and unique Leader. Exceptionally Committed & loyal to the work of the ministry &our MOG PST Chris & PST Matthew. Heaven rejoice our you with singing 🎉🎉🎉🎊🎊🎶🎶🎶💃🏾💃🏾💃🏾💖💖💯
We are still praying for Christians in prison. #prayingnow #ceonitshazone #ceozonalchurch #ceozexecutive