North Central Virtual Zone 1: 🌟👏👏STILL CELEBRATING...👏👏🌟 IN THE PERPETUAL on KingsChat Web
🌟👏👏STILL CELEBRATING...👏👏🌟 IN THE PERPETUAL VICTORY PARADE 🎺🎺🎺 Hearty Congratulations to our Highly Esteemed Zonal Pastor, Pastor TUOKPE EDUN Sir and Brethren of Christ Embassy Jos Central Church on your prestigious ICLC2019 Award: 🏅Top 50 Soul Winning Church Category in the Loveworld Cell Ministry Year 2018/2019🏅 We love you Sir! #SoulWinners #SoulWinningChurch #ICLC2019  #CEJos #CEJosCentralChurch #NCZ1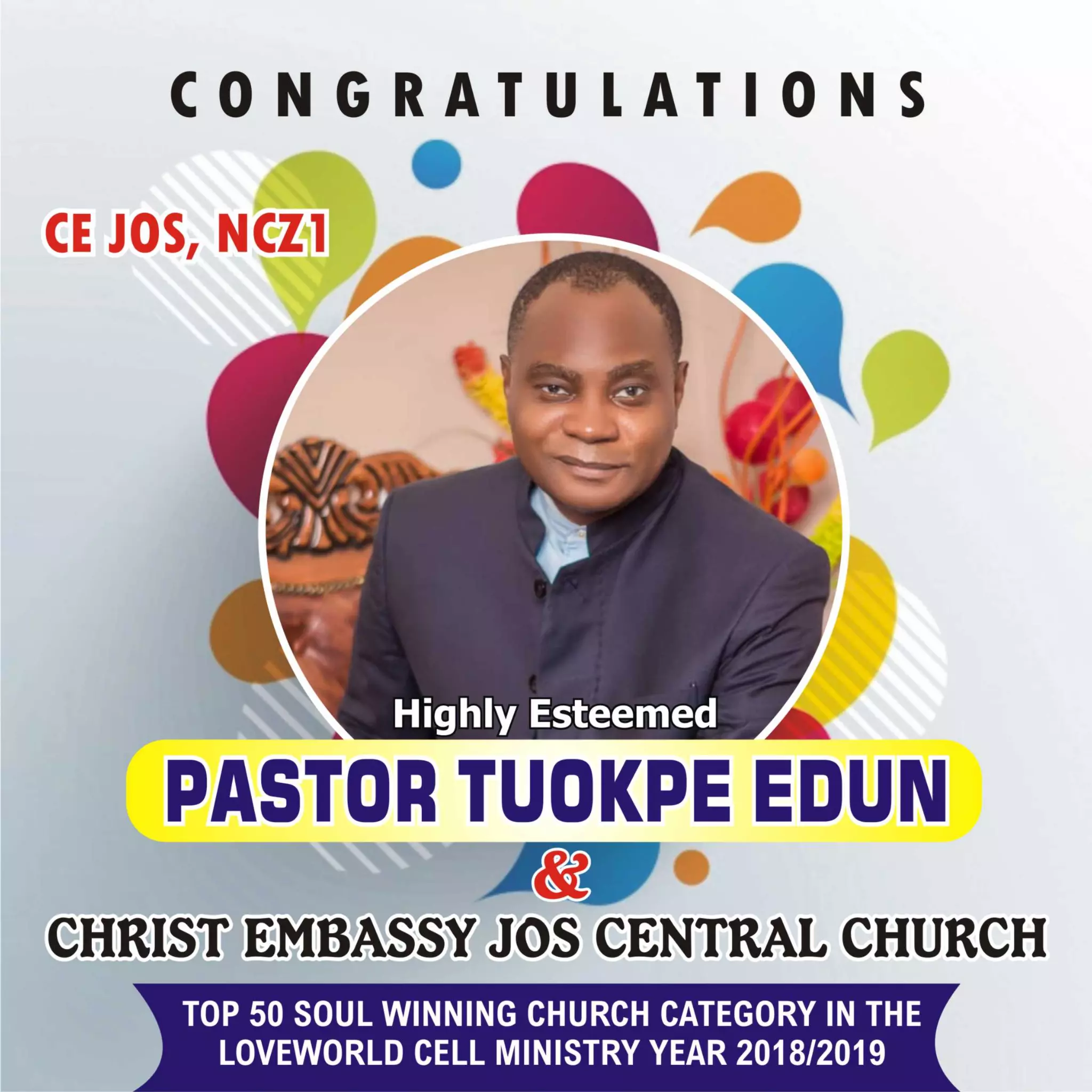 #ceivorypark #sazone1CellLeadersConference soul winning nation
We intercede in prayer for christians in prisons around the world, $ for others incarcerated for offences they didn't commit. We declare they're delivered, free, strengthened & forever courageous. The grace $ mercies of God is reaching them them now. In Jesus Mighty Name-Amen.
Happening now... #healingschoolcanada #WEZ3proudsponsors #geneva
Happy birthday to our highly esteemed, amazing, exceptional, loving and caring Pastor Omoh. Christ Embassy Zimbabwe Zone 5 Children's Ministry loves you! Enjoy your beautiful day!!!
HE SPEAKS TO YOU IN "SPIRIT LANGUAGE" Read Today's Devotional Sunday, June 30th 2019. https://rhapsodyofrealities.org/Official/daily-devotional.html Oftentimes, when we say God spoke to us, there're those who wonder, "What language does He speak?" They want to know how they too can hear God. Learn more from today's Rhapsody: rhapsodyofrealities.org/en/todays-daily-devotional JOIN US IN LIGHTING THE WORLD THROUGH LANGUAGES! Click to sponsor: bit.ly/sponsoralanguage #rhapsody #devotional #shiningwithlanguages www.rhapsodyofrealities.org
19 "Therefore, King Agrippa, I was not disobedient to the heavenly vision,Acts 26:19 - (NKJV) ROR Bible+ - https://rorbible.plus/rorb10/act.26:19.NKJV
THE MUCH ANTICIPATED PROGRAM- "A SEASON OF MIRACLES & HEALING" IS NOW LIVE!!! Myriads of Angels are available right here and the brethren are highly expectant and ready to receive!! Stay connected for more highlights of the program in this superuser! #seasonofmiracles&healing #warriministrycentre
Happy birthday ma, Your Notable Achievement in LW Children's Ministry is overwhelming! Thank you for your giant strides for that Gospel! #POA630 #DAUNTLESSPOA #VALOROSA-SOLDATESSA #CEPHMINISTRYCENTERCHILDREN'SMINISTRY