Pastor Itee: Happy birthday to our most on KingsChat Web
Happy birthday to our most amazing and sweet Pastor Omoh Alabi! We just love everything about you! I wish I was as calm and soft spoken😁 We love love love you dearly ma! This is a special from baby Joy☺️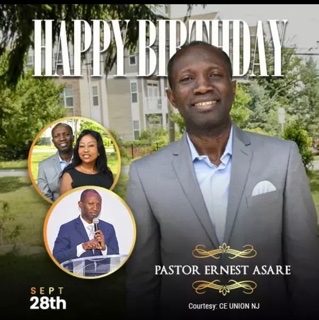 Pastor Omoh
commented:
How in the world did I miss this!!! Awwwww sweet Joy!! Thank you for this special birthday video.... and thanks mum Pastor Itee.⚘⚘ I love you so much❤❤
#rosa2019launch #cepietermaritzburg #durbangroup #SAZONE2
#FreeToWorship ... Thank you Jesus!!! #lights 🙏🏻🙏🏻🙏🏻🌨🌧🌩🌍🌎🌏🚀🚀🚀🔈🔉🔊
Is 7days to go! Lights convention. The gathering of eagles @ce ogida1 (the wealthy place)#cemidwestzone#cetextilemillgrp#ceogida1
Amen! What a mighty Word From our Esteemed Pastor Bomaee Today & Pastor Chris message Inherited Bondage. Congratulations to our Top Partners for the 2nd quarter. Thank you for standing in the gap for us.....
Celebrating our dear esteemed Pastor Omoh Alabi, a valiant soldier indeed. Thank you Ma for your impact and special influence in the Global Loveworld Children's Ministry. I love you dearly Ma ♥️ #POA630 #dauntlessPOA #valorosasoldatessa #excellentPOA
Congratulations to my Ife!!!😎😎👍More grace to accomplish that which the ordained for your life. #CEDONVALLEY
Happy birthday Shout from CEPHMINISTRYCENTER CHILDREN MINISTRY to our Esteemed Pastor Omoh Alabi. THANK YOU MA FOR BEING AN INSPIRATION TO US! WE LOVE DEARLY! #CEPHMCCHILDREN'SMINISTRY