'Awesome Osisindu': Fam! We gonna be coming on KingsChat Web
Fam! We gonna be coming on @LoveWorldSAT's AM LIVE this Friday in South Africa from 6am to 8am(GMT +2). That's 5am to 7am Nigerian time and about midnight in the US. We are grateful to our dear man of God, Pastor Chris and to Loveworld SAT for this opportunity. TUNE IN!!!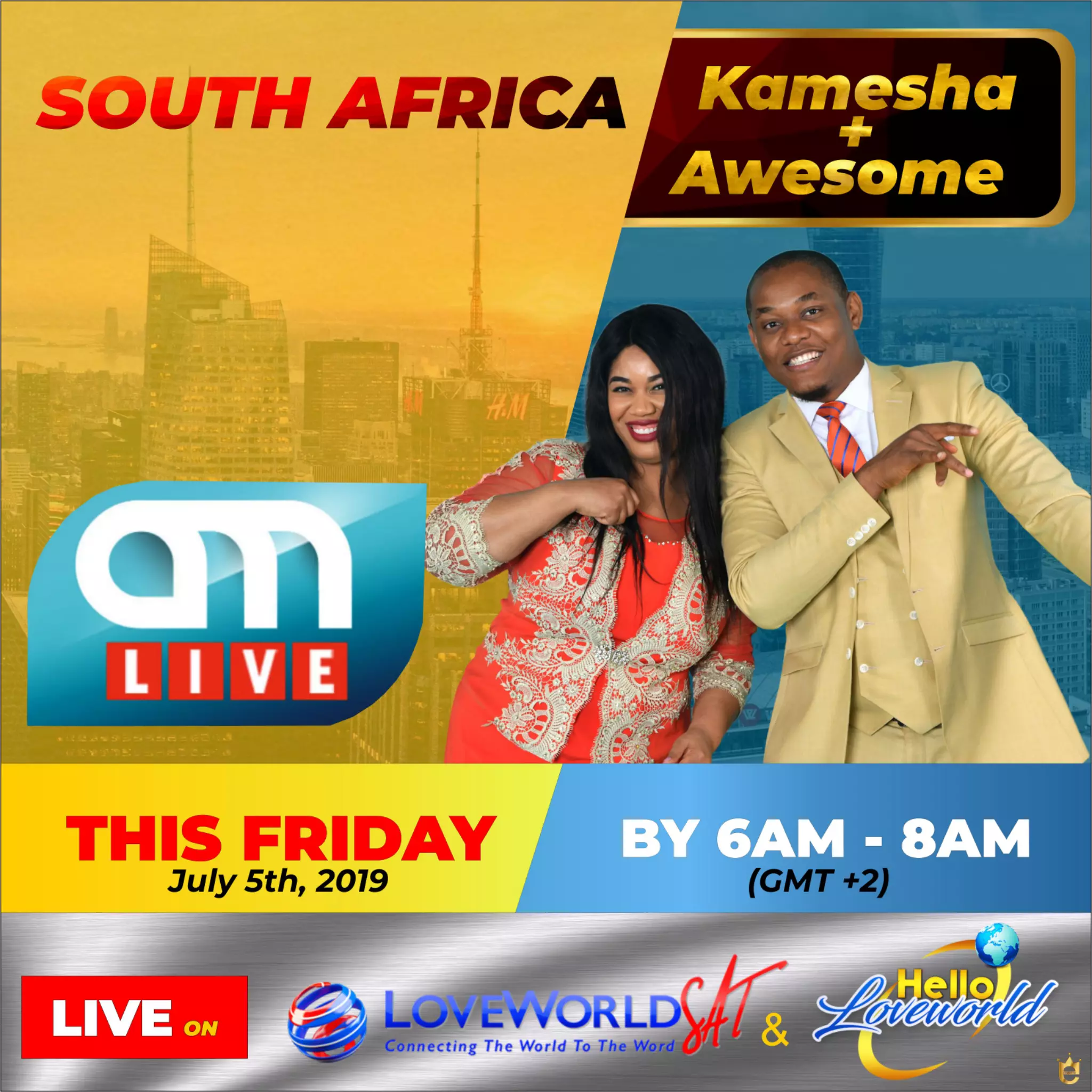 Happy Birthday dear esteemed Pastor. Ever cool,calm and collected but doing exploits.Thank you for your unique way of advancing the work of the ministry.#cemidwestzone
Happy wedding anniversary to my highly esteemed group pastors 🎉🎉🎉🎉💃💃💃🤗 #ceughelli #ceoleh #cebayelsa #nsszone1
COMING OUT SOON! #NeverGoDown #newmusic #newmusicfriday #newmusicalert #IsraelStrong
Celebrating passion and grace #birthday loading #pstib507 #hbdpstib #cemidwestzone #cesiluko1 #silukoteens
#E707 #WARRIMINISTRYCENTRE #IMALIVE
JULY GLOBAL COMMUNION SERVICE: NEW LEVEL OF GRACE FOR MAKONYERE!!!
Your life is the life of the Word. You're not an ordinary person. You may look like everyone else, but you're different. You're God's message—His Word! Therefore, never look down on yourself. #ceonitshazone #ceozonalchurch #ceozexecutive