Pastor Ikenna: Favour is my beloved son, on KingsChat Web
Favour is my beloved son, in whom I am well pleased! Happy Birthday Boy!! #favouris7 #ceenugu1 #sevz1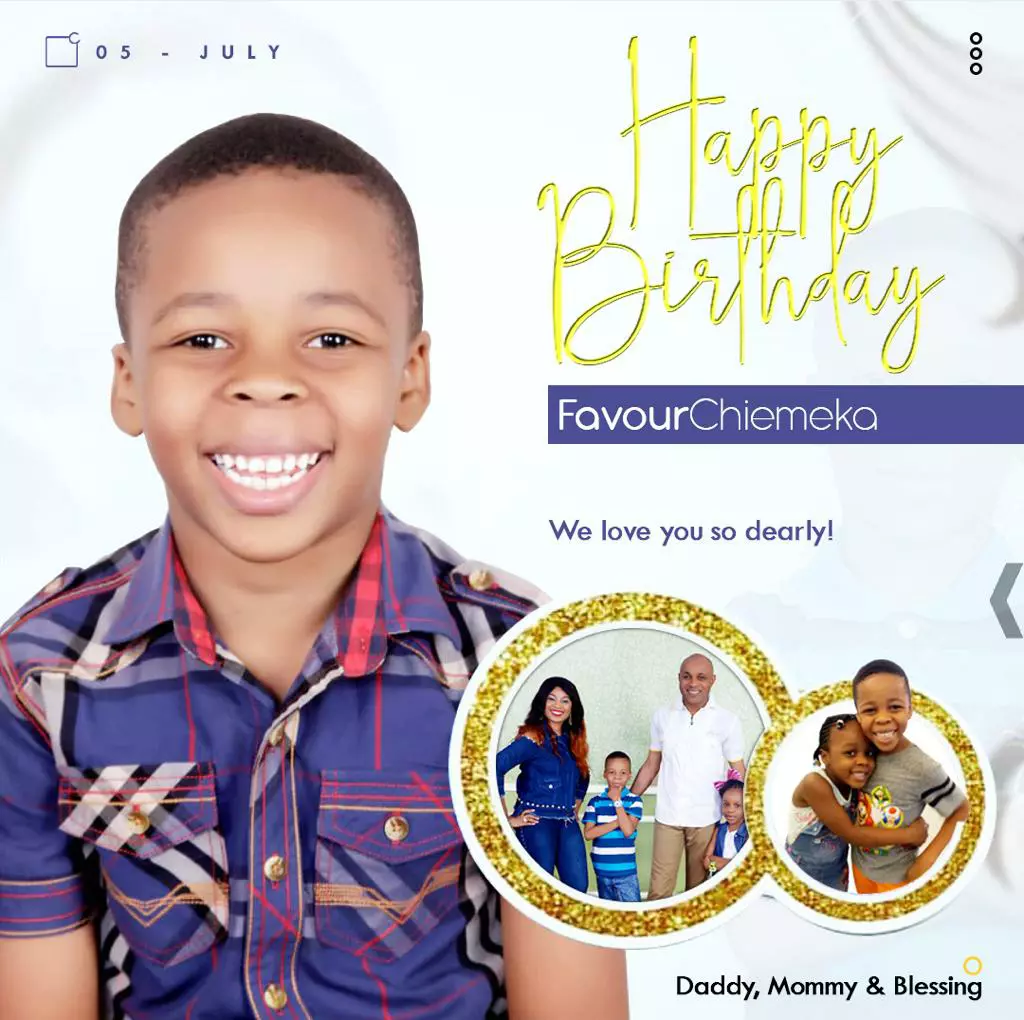 Prisca Ugwu
commented:
Happy birthday boy. The wisdom of God you manifest in your words and action is simply amazing and beautiful. I saw you and I knew that this is a special child. I love you 💃🏻💃🏻💃🏻💃🏻💃🏻. Happy birthday to you.
Its 5th July & Favour Chiemeka is 7! Its really amazing how time flies!! You are such a delightful, exceptional, amazing, intelligent, caring & loving personality. I love you a great deal son. Happy Birthday! Mwaah! Mwaah!! Mwaah!!! #favouris7 #ceenugu1 #sevz1
#Reachoutusa2019 #cedallascentral #Usaregion2
Glory to God https://www.kingsch.at/p/UUs5ckh
Still celebrating you Esteemed Pastor ma. Thank you for your love and for your valiant work in ministry.Thank you for your insight and your guidance always. We appreciate you ma.
#ProgramAlert REACHOUT USA 2019 More photos from... Atlanta Group, CE Waltham, Massachusetts #ReachoutUSA2019 #ceusaregion2
Happy birthday 🎂 to u, happy birthday to u, happy birthday, happy birthday,,,,,,, happy birthday to youuuuu. Hip hip hip hurray!!!!!!! Yes today is day. Wow it's my mum's birthday today. I love you Mom. #PIB507 #HBDPSTIB #cemidwestzone #cesiluko #Group4A
🎉🇺🇸 Freedom Rings : REACHOUT USA, CE ROCKVILLE, MARYLAND! Lighting up every man's world with true freedom on July 4th with the messenger angel, Rhapsody of Realities! #ROUSA19 #USAONEROUSA #USAREGION1 #USAR1Z1 #USAR1Z2