Michael Samuel: Happy Birthday Sir I celebrate on KingsChat Web
Happy Birthday Sir I celebrate an icon of Grace. Thank You Sir for making the word of God effective in the life of many I celebrate your passion, love, commitment towards the work of the ministry #AcceleratedGrace #IconofGrace #CELagosZone2 #CelebratingGrace #PastorEmekaEze2020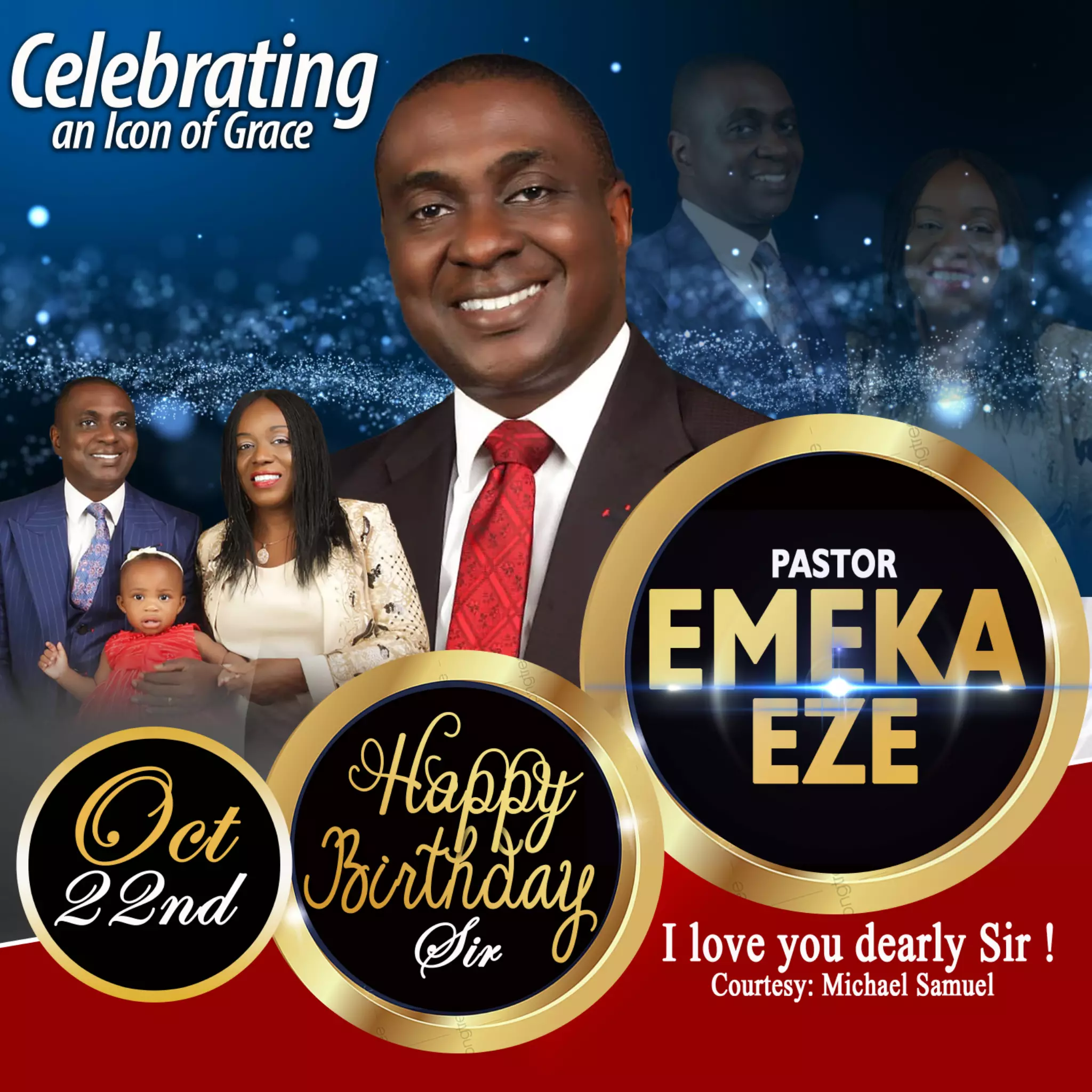 Happy Birthday Sir I Celebrate an Icon of Grace. Thank you Sir for making the word of God effective in the life of many, I celebrate your passion, love, commitment toward the work of the ministry. I love you Sir.
We offer mobile repair services from southern San Luis Obispo County... View more: https://centralcoastrvservice.com/mobile-repair/
#AcceleratedGrace #IconofGrace #CELagosZone2 #CelebratingGrace #PastorEmekaEze2020
No weapon formed against me shall prosper. I live the extraordinary life of glory and excellence in Christ. Amen!
Happy Birthday Esteemed Pastor Sir, Thank you sir for motivating me to do the work of God more than I expected sir, you are the Very Best! I Love You Sir,Congratulations Sir.
#AcceleratedGrace #IconofGrace #CELagosZone2 #CelebratingGrace #PastorEmekaEze2020
Divine Health Confessions - October 22nd #dhconfessions #healingtothenations #cesazone1 #cepegroup
💃🕺🎂🍰🥧🍾🥂🍽 Bishop of Chelmsford, yeye oge of Essex Group. Happy birthday Sweetest Sis Nikki. Thanks for being a friend that sticks closer than a sister. Thanks for creating miracles with the word so we can have testimonies to share and rejoice. I love you unreservedly❤💥