Pastor Joy : Dear Pastor sir, many things on KingsChat Web
Dear Pastor sir, many things to celebrate you for... An ardent follower and adherent of the teachings of our man of God Pastor Chris. Thank you for leading us by example, I love you sir.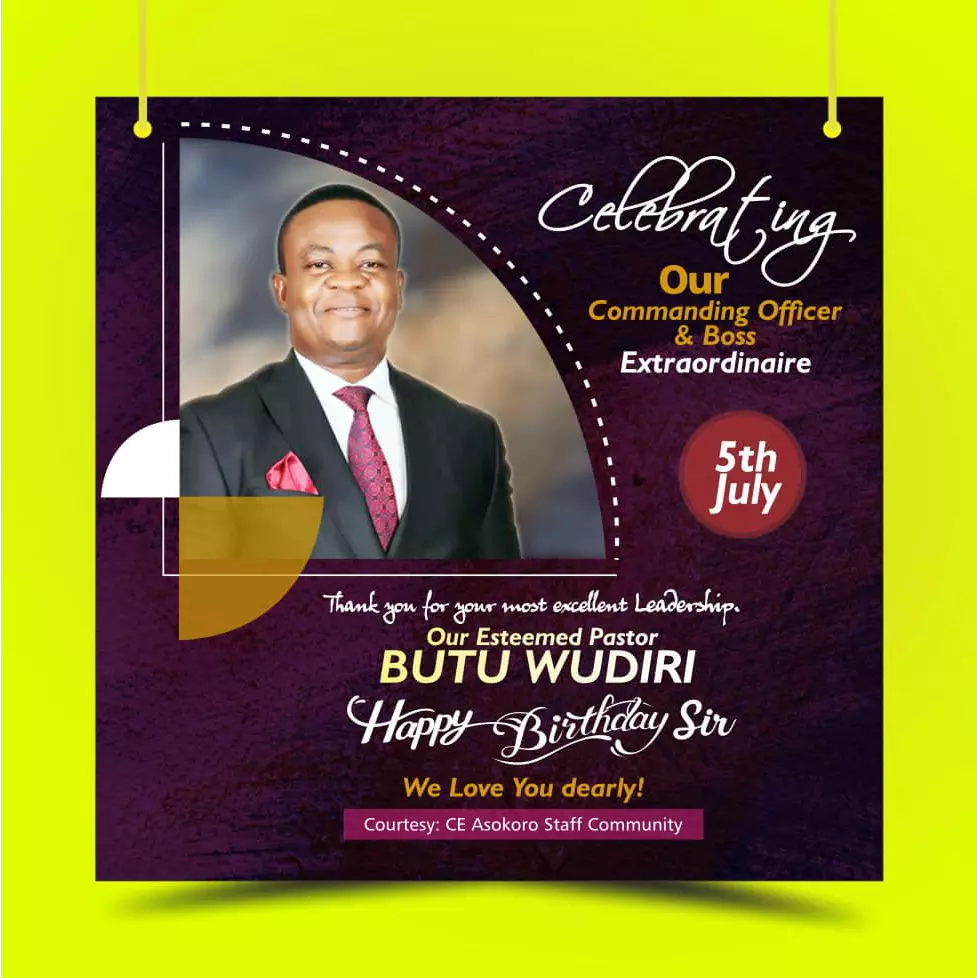 Pst. Butu Peter Wudiri.
commented:
Thank you for your kind words. I love you dearly. My sincere gratitude and appreciation to our dear Most Rev Tom for the platform he has given to us to be relevant in ministry. Thank you.
Asele Abigail Goodlife
commented:
Thank you Pastor Sir for teach us to be passionate and ardent followers of the teachings of our man of God; Rev Chris. We love you Sir💃🎂🎂🎂🎂
Happy Birtday IBI, Happy Birtday Baby Ibilola #HBDPRINCESSCHARISSA #CIO0407 #CIO
Happy Birtday IBI, Happy Birtday Baby Ibilola #HBDPRINCESSCHARISSA #CIO0407 #CIO
Happy Birtday IBI, Happy Birtday Baby Ibilola #HBDPRINCESSCHARISSA #CIO0407 #CIO
Happy Birtday IBI, Happy Birtday Baby Ibilola #HBDPRINCESSCHARISSA #CIO0407 #CIO
Happy Birtday IBI, Happy Birtday Baby Ibilola #HBDPRINCESSCHARISSA #CIO0407 #CIO
Happy Birtday IBI, Happy Birtday Baby Ibilola #HBDPRINCESSCHARISSA #CIO0407 #CIO
Happy Birtday IBI, Happy Birtday Baby Ibilola #HBDPRINCESSCHARISSA #CIO0407 #CIO
Happy Birtday IBI, Happy Birtday Baby Ibilola #HBDPRINCESSCHARISSA #CIO0407 #CIO